Looking for the right one doesn't necessarily have to be hard. For years, TrulyRussian has been the bridge to love by singles who found ideal matches through us with innovations that have made online Russian dating fun and accessible.
Have a closer look at TrulyRussian's features and how you can use them when you start looking for your ideal partner.
Interest
Found a member who caught your eye? Don't miss the chance of grabbing their attention by not showing that you're interested in getting to know them. With the help of our Interest feature get the chance to be noticed right away even without sending a message.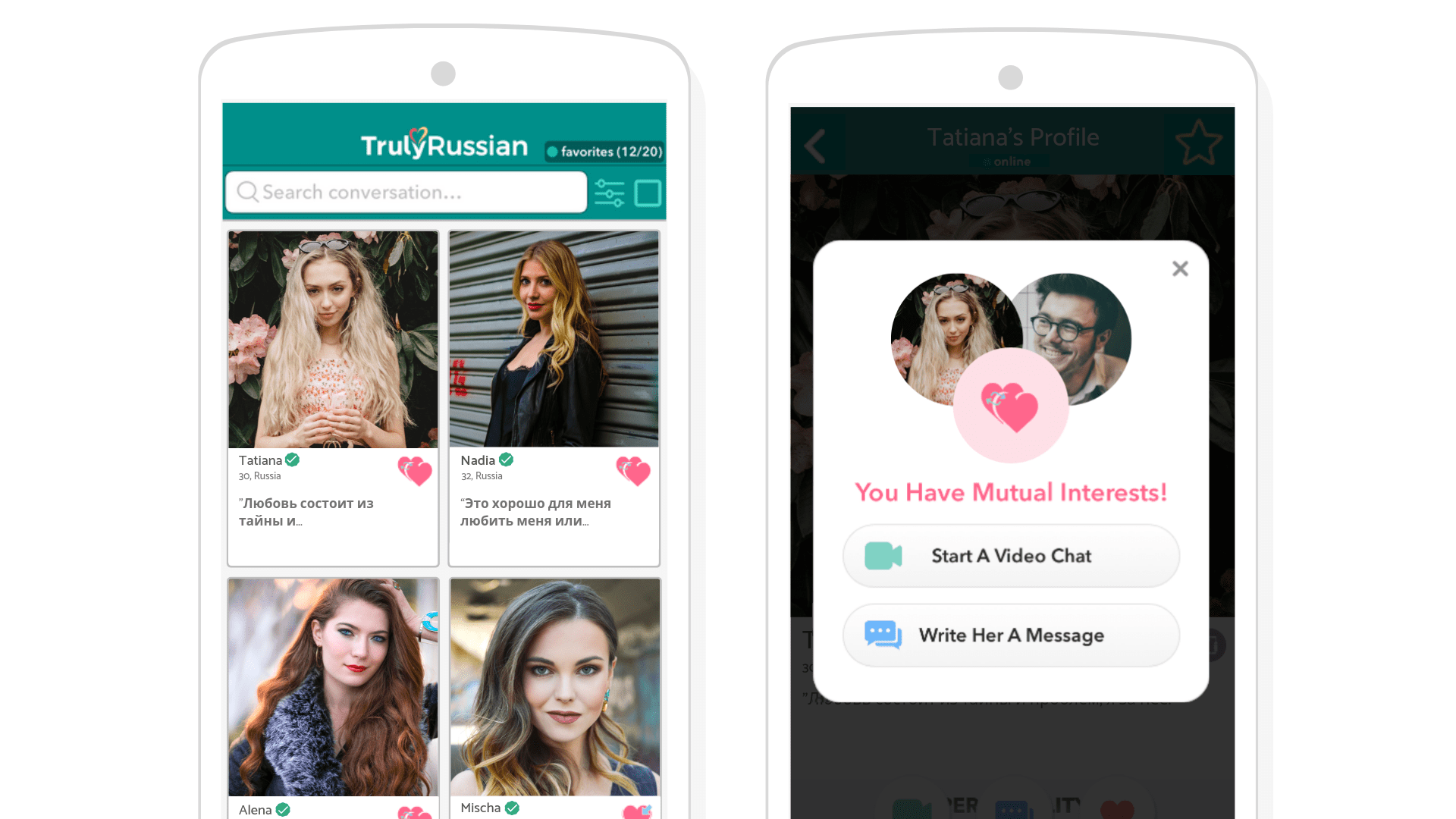 When someone has caught your eye while browsing, send them an Interest right away. Simply go to their profile, and click Show Interest.
Favorite
You'll surely feel closer together and keeping in touch will definitely be easier if they're saved in your list of favorites. You no longer have to search for their profiles whenever you want to interact with them again. Just simply go to your favorites list and find them there.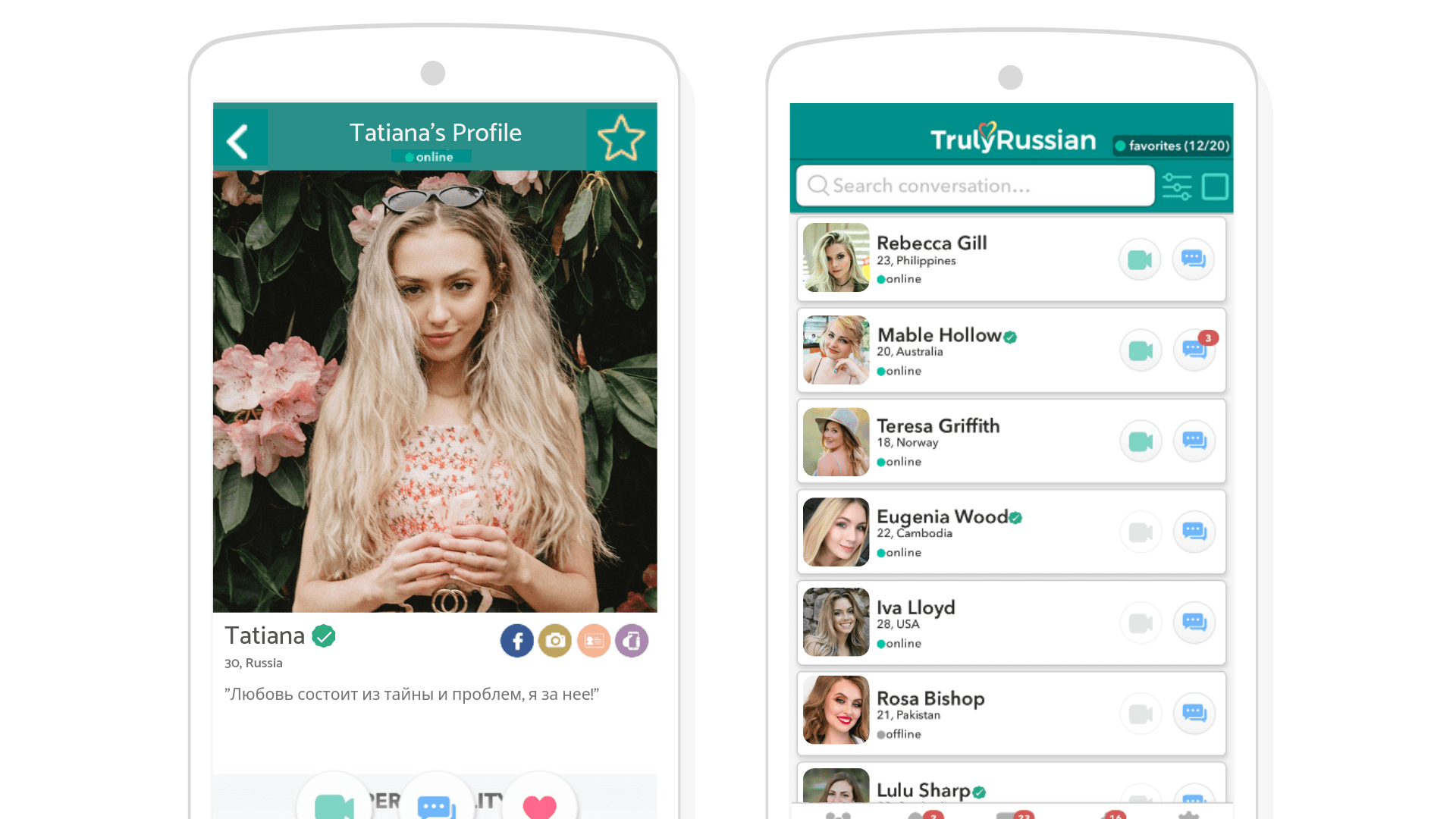 Add them in your Favorites by going to their profile and clicking Add Favorite or the Star icon on mobile.
Browse & Search Profiles
Once you're finished working on your dating profile it's time to look for your ideal match. When you're browsing, you can see single Russian members based on their latest online activity. The plus side is you can look at profiles of members from different backgrounds, dating goals, ages, and much more.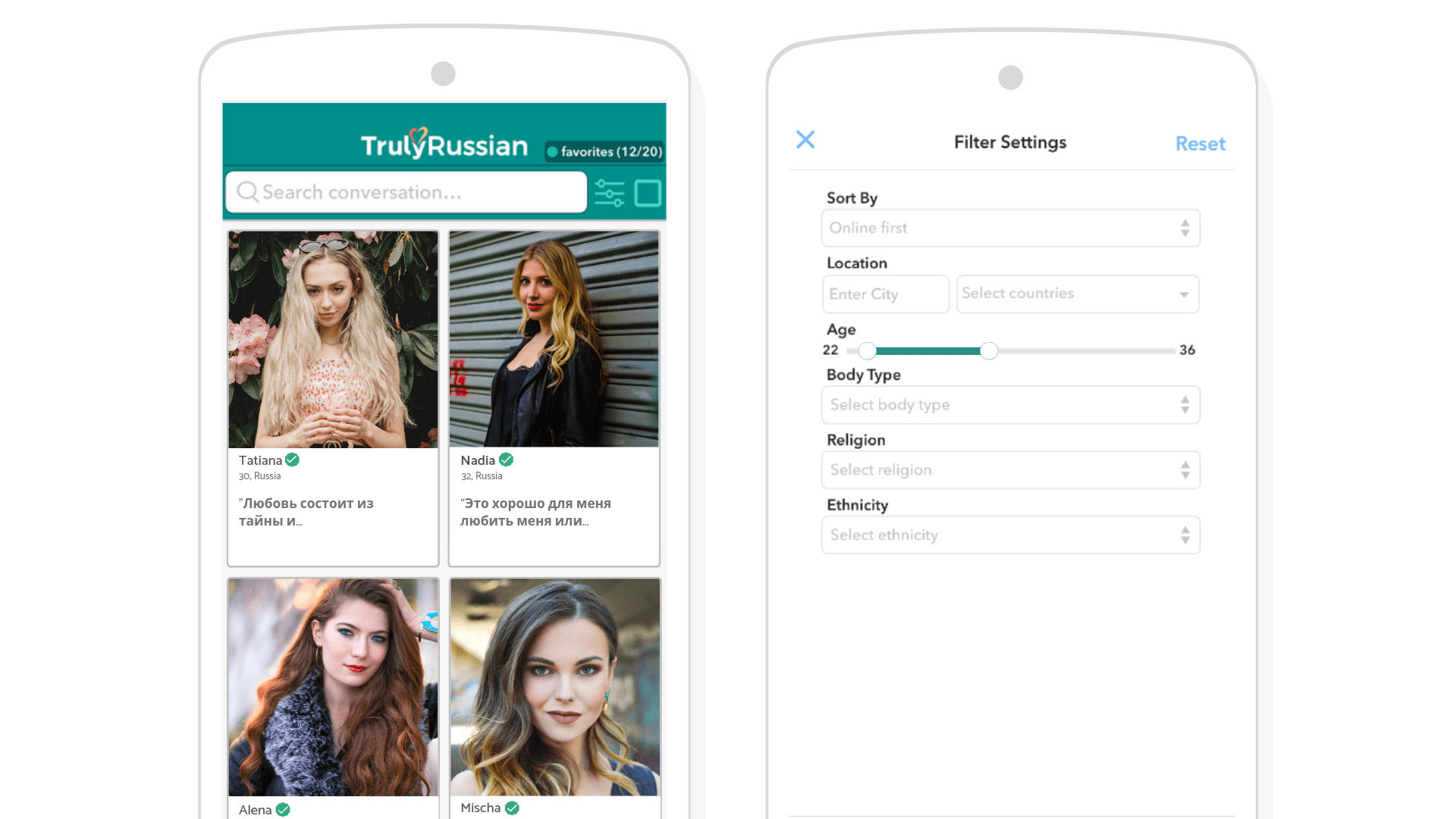 If you already know the characteristics you want in a Russian match, use TrulyRussian's Advanced Search feature. Fill it up with the qualities of your ideal match (it's not required to complete the form), and a list of suitable members will then be recommended based on the information you've given.
Share Photos
The best way to attract members is to share your most recent and best-looking photos. This gives the other members the chance to have a look at how you live your life and what you're looking for in a match. TrulyRussian has made that possible.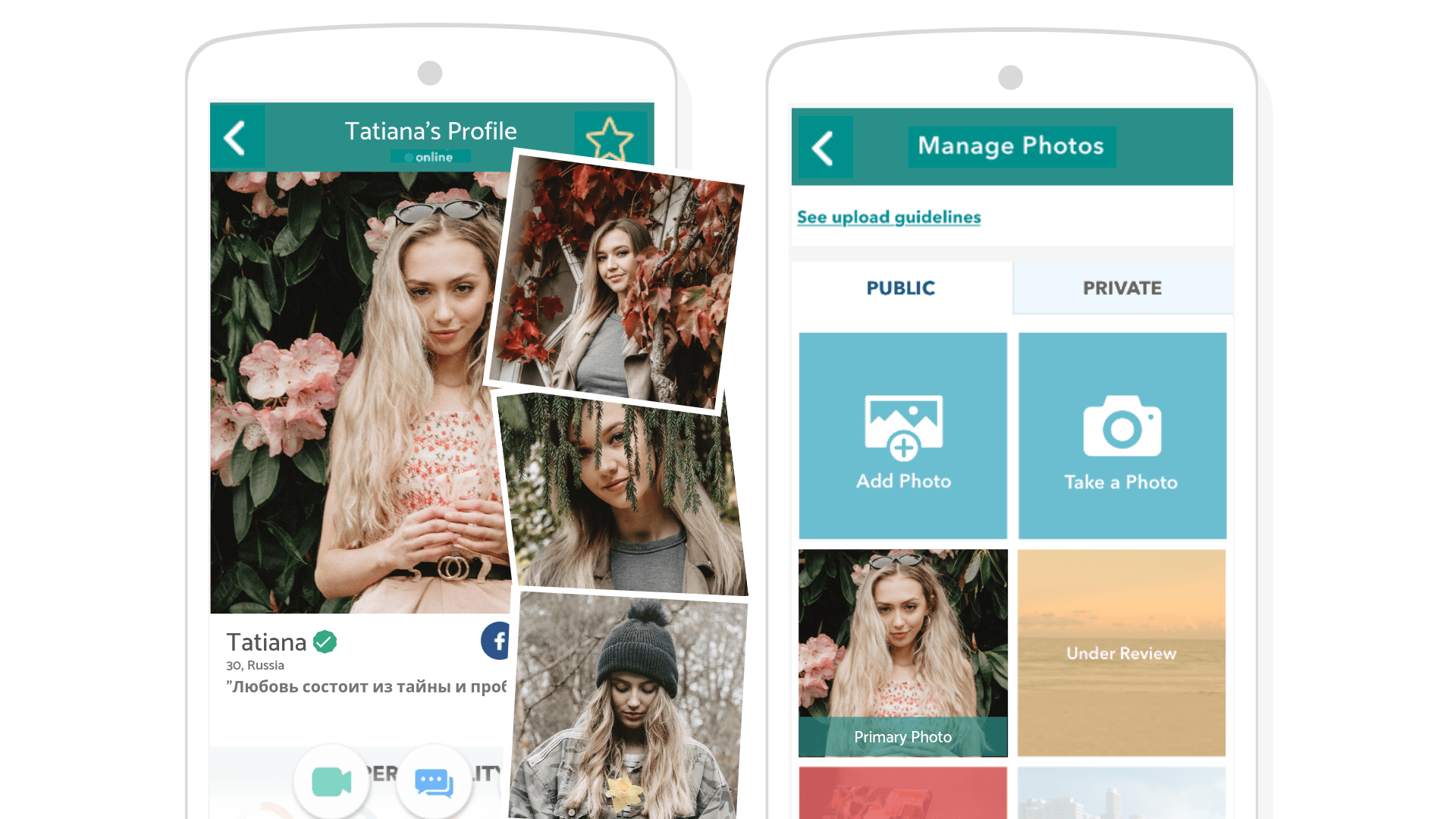 To get your photos up go to your profile and click Manage Photo. Then select the method to get your photos. One is by taking a snapshot from your device. This can be through your webcam or your mobile phone's camera. Another is by uploading a photo that you already have stored on your device.
Instant Messaging & Video Chat
It's time to put those charming skills of yours to the test by sending her a message. With TrulyRussian you'll have two ways of communication. They are instant messaging and video chat.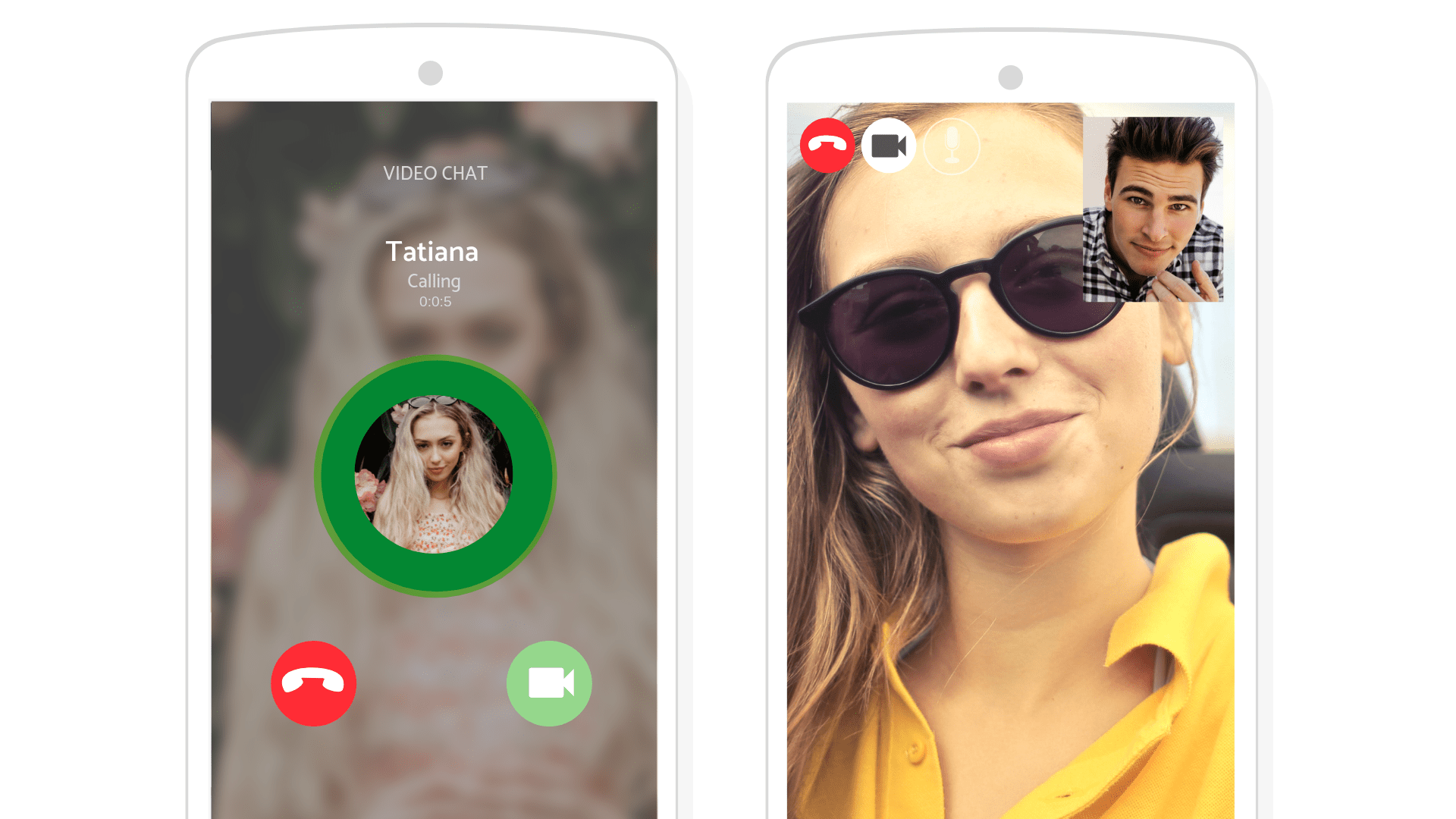 Whether your match is online or offline, you can still drop them a message on the same message thread. But if the member you fancy is online, then it's your lucky day. Video chat is best used with a webcam if you're using a desktop computer or your phone's camera if you're on the app to make you closer even you are halfway around the world.
Profile Verification
A series of verification methods are put into place so other members can have a safe online dating experience and to ensure a user's legitimacy.
Once you are approved, your profile will have a verification badge depending on the verification method you've chosen. On TrulyRussian, there are four ways to verify your profile. They are:
Facebook Verification
Go to Profile Settings>Verification.
Select Verify with Facebook and Continue.
Once approved, the Facebook Verification Badge will appear on your profile.
Phone Verification
Go to Profile Settings>Verification.
In the Verify via SMS section, enter your phone number and click Send Me The Code.
Enter the verification code from the SMS you'll receive.
Once approved, the Phone Verification Badge will appear on your profile.
Camera Verification
Go to Profile Settings>Verification.
Click Verify With Camera.
Strictly follow the instructions provided.
Once approved, the Camera Verification Badge will appear on your profile.
ID Verification
Go to Profile Settings>Verification.
Click Take A Photo Of My ID.
Strictly follow the instructions provided.
Once approved, the ID Verification Badge will appear on your profile.
Translation
Interacting with someone who you don't share the same language with is a real hassle. You might really like them, but you just can't understand each other. But with TrulyRussian, communication is never a problem.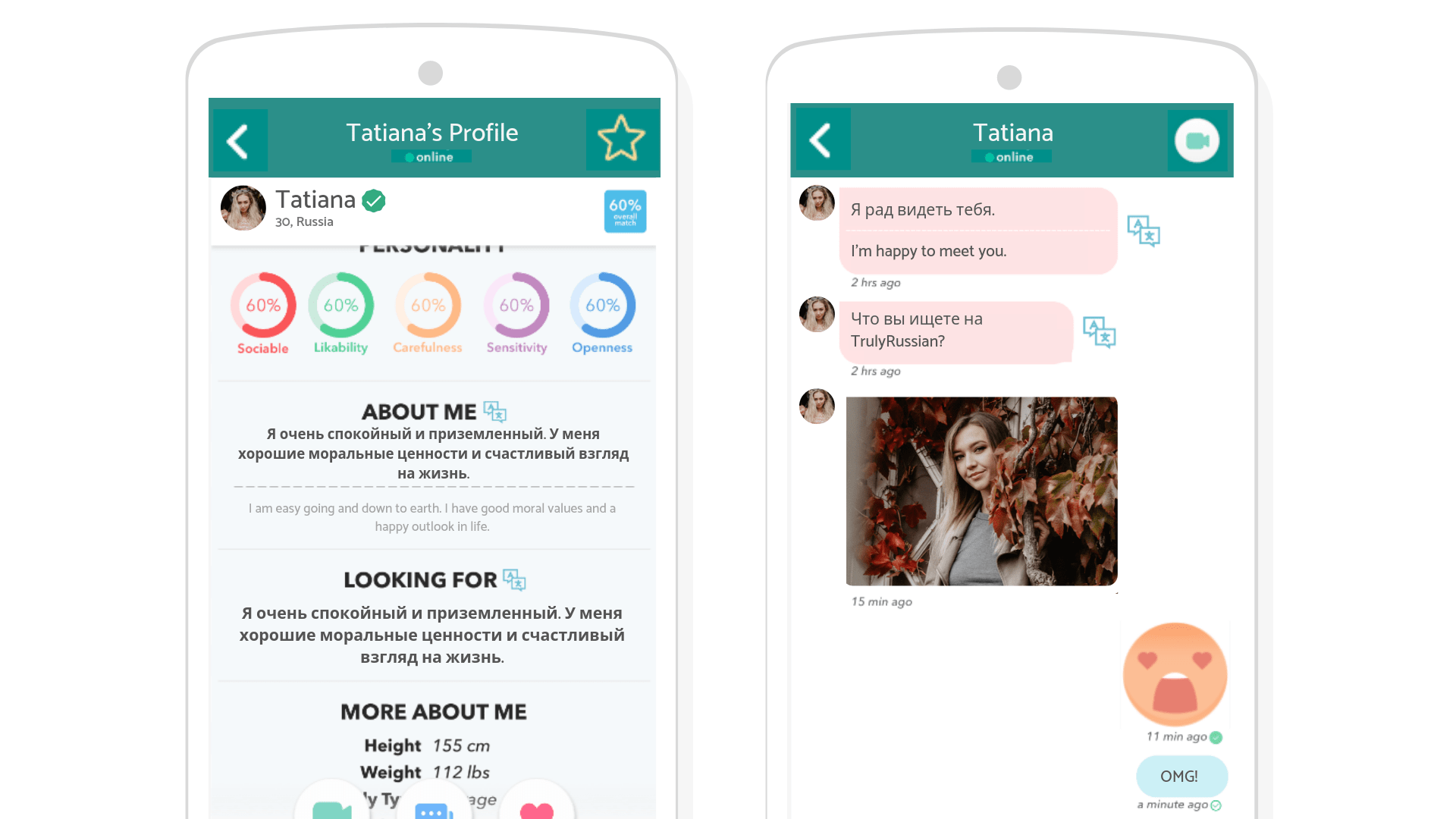 To activate Translation, go on your profile and click Account Setting. On the Translations tab, turn on the toggle to automatically translate chat messages.
Personality & Relationship Questions
Whenever members look at your profile, give them the chance to know a little bit more about you. Not just on the physical aspects, but what would you do in certain situations or your opinions about different things.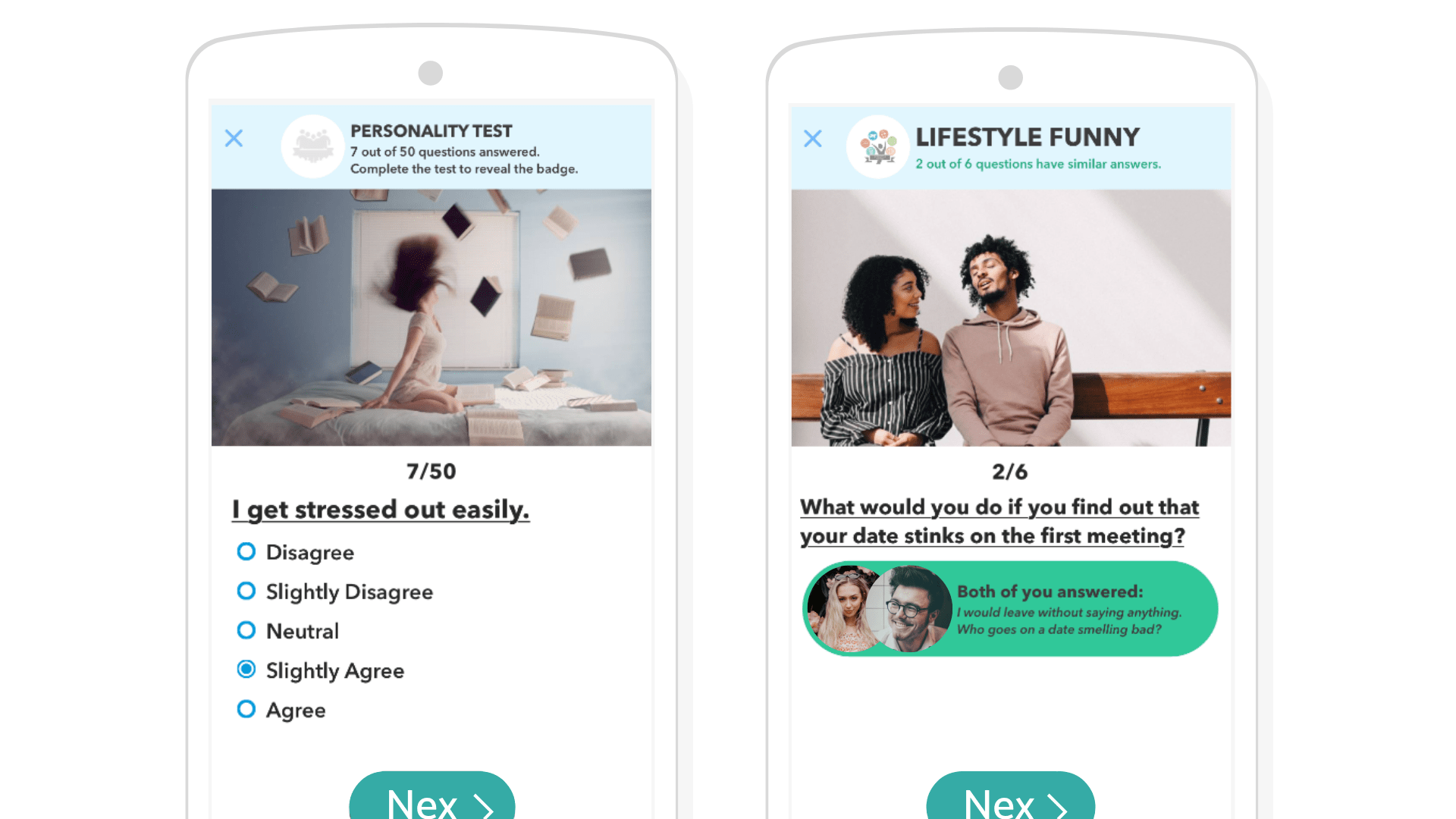 Answer the questions as honestly as possible. Once you reach the end of the test, your results will immediately be shown. Your profile will also have a Personality Test Badge and/or Dating Questions Badge along with your test result and answers.