How COVID-19 Has Changed Dating
A pandemic, it turns out, can change many of our previously common behaviors, including the way we date. Given the interruption of many of the ways we used to meet and date, people have still found ways to satisfy the natural need for affection and intimacy. Since the lockdown, Covid-19 changed dating completely, and online dating sites like TrulyRussian have thrived during this period. Owing to limitations, people have become more likely to use online dating. Staying at home and matching with people was the only choice, but it doesn't come without its own benefits and drawbacks.
Before the pandemic, we could expect new connections to follow a relatively normal pattern: you match on an app or social media, go out on a few dates, and test the chemistry of that relationship. Each of those stages faced disruption in the past year. Meeting your date in person used to be the first step, but it can come last these days after months of Zoom dates and texting. Not only do you face the usual questions of whether they're the same in person or whether your relationship will still be good, but you now also have to think about whether they can give you a life-threatening virus.
Here's how traditional dating habits have changed in the age of Covid-19 dating.
The Surge of Online Dating
Since we no longer go out in large groups, the chances of finding a potential dating partner through a mutual friend are slim. Many of us looking for love have resorted to using online dating sites such as TrulyRussian and swiping through various users before we can find that special someone who gives us butterflies.
Since people are staying at home to avoid contracting the virus, online dating has grown in popularity because it's the safest way to meet new people. People used online dating sites before the pandemic, of course, but we can't deny that it has seriously changed in the past year. Here are some ways things have changed:
1. Splitting the bill has gone out the window
First dates can often be a puzzle on who pays for what. Some people prefer men to pay the bill, while others assume that women should split the bill with men to show that they are self-sufficient.
But in today's online dating scene, those things are trivial questions of the past. No one has to worry about splitting the bill when all your dates are online. If you choose to share a meal over Zoom, it's, of course, normal to expect that you'll both take care of your own meals.
2. To hook up or not to hook up? That is no longer the question
Kissing on the first date is a question that weighs on people's minds. Hooking up on a date is also another question that weighs on people. You might go on a date expecting something more to happen afterward, but it's not something you can expect from an online date.
While things can get frisky online, real intimacy will have to wait for respective lockdown measures to come down, especially if your partner is in another country.
3. Video chatting is how we date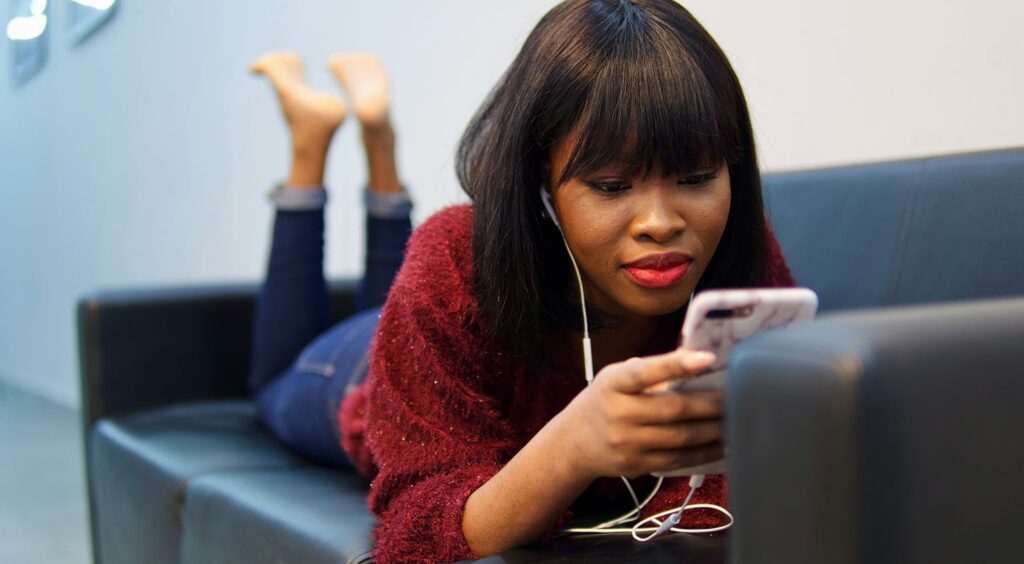 On the second weekend of April 2020, an online dating site polled members on how their courtship patterns have changed after the world closed its doors. Shockingly, a total of 6,004 people responded – they are experimenting with something new: video chatting. Before Covid-19 changed dating, just 6 percent of these singles were utilizing video chat. Presently, more people are available to video chat with a potential lover, and most as of now have a special person with whom they'd prefer to talk using video.
With TrulyRussian, video chatting is built-in within the messaging platform of the site for security purposes. So if you match with a potential partner, you don't have to go outside of the dating site just to video chat with this person.
4. We have more time for in-depth conversations
Many of you now have more free time due to the coronavirus lockdowns. You are not getting dressed in the morning, driving to work, or catching up with friends after work. With Covid-19 dating, many of you have more time to spare to communicate. Additionally, you can have something important and fun to talk about, and small talk can be a little less relevant.
Instead, individuals are likely to express even more positive thoughts of uncertainty and hope during this pandemic and learn valuable information about a future partner quickly. According to psychologists, the act of sharing one's innermost emotions, behaviors, and experiences is said to encourage intimacy, affection, and commitment. These are the cornerstones of a successful relationship. So being able to talk about everything and anything is a great positive of how Covid-19 changed dating.
5. Emotional bonds are easier to build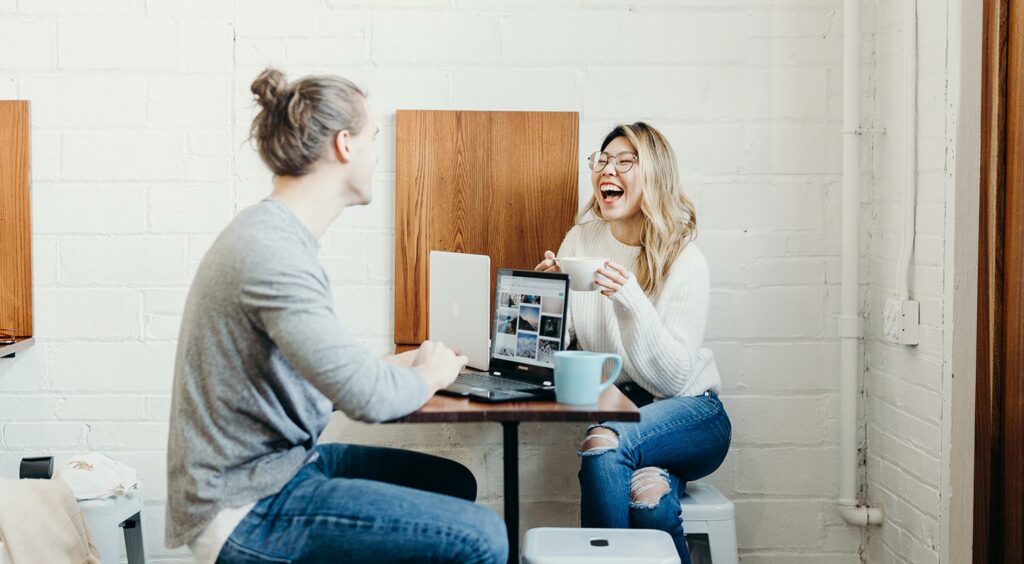 People are often reminded of the transient nature of life during a crisis, and as a result, they can experience a loss of control while also becoming more vulnerable. When people feel vulnerable, they seek social connection and are more likely to let down their guard, especially if they believe it's a mutual experience.
You may create an emotional connection more easily with others when you go through a difficult or adverse experience together. Research has shown that witnessing a traumatic event will promote prosocial behavior and reinforce your relationship with others.
Since many individuals are more focused on finding connections with others during this period, it can be a good time to form an emotional bond with someone, even if you can't meet in person right away.
6. Concerts are a different kind of date
Venues that would usually host live performances have closed their doors, much as famous landmarks have. But just because you won't be able to hear any of the biggest hits live in concert doesn't mean you have to miss out. Covid-19 changed dating, and it has also turned social events into virtual live streams so couples can still enjoy doing things together while at home.
7. If you want to go somewhere, take a virtual tour
Museums, aquariums, and well-known landmarks have all closed their doors to avoid big crowds, putting iconic date spots out of the question. But thanks to an online feature that tech people recently developed, we now have virtual tours, and these international destinations are one step ahead of the competition. Several websites offer virtual museum tours, street views, and online exhibits if you look them up on the internet.
From the comfort of your sofa, you and your companion can visit the Taj Mahal, the National Gallery of Art, the Louvre, the Rock and Roll Hall of Fame, and many more.
8. Dinner dates are all online
It's tough to ask someone out for a dinner date when your favorite restaurant is closed and you have to sit a foot apart. Dinner dates are now improvised thanks to the rise of video chatting. You and your significant other can order takeout or cook your meals, then eat together via video call. You'll be able to spend quality time together while remaining at a perfectly safe distance.
Although some actual signs are impossible to detect through Zoom, this stage will still help you learn more about your lover as you can see them beyond their online dating profile photos. The social distancing date process will last as long as you and your date are content with it, but you will probably want to meet in real life sooner than later if you crave intimacy.

9. Health protocols dictate the relationship
We all have our own set of parameters for determining who would be a good match. Only a few examples include height, profession, and shared interests. However, some users are now looking at a particular metric to see whether anyone is a perfect match: their willingness to obey guidelines and health protocols.
Some daters use rule-breaking as a sign to leave the relationship after discovering their future partner's inability to social distance. Being negligent about your wellbeing and others is currently one of the awful dating etiquette mistakes you can make.
10. We have more time to fall in love
This current pandemic has a long-term benefit: it prolongs the "getting to know you" phase. Back in the day, marriage used to be the start of a relationship. Today, it's usually the final chapter. Most of us no longer settle at a young age. And this pandemic is part of a global trend towards "slow love," as we call it. Slow love is adaptive from an evolutionary perspective because the human brain is designed to develop a slow attachment to a partner.
In a nutshell, romantic love can be ignited quickly, while feelings of profound affection take time to grow. We were designed for slow love, and the pandemic is continuing to prolong the courtship process, making couples take their time to build a genuine connection.
Conclusion
Due to the pandemic, singles have been forced to return to more conventional wooing methods, such as getting to know someone before kissing them. With this method, it will be easier for you to get to know someone deep down and develop a mutual connection. A pandemic shouldn't get in the way of finding love!