A Guide to Russian Video Dating
Russia is presented in the West as a cold, harsh land with fantastic architecture, countless vodka shots, and a leader who performs with bears and never puts on a shirt for some inexplicable reason. Despite popular belief, not every Russian spends their free time slurping vodka and devouring caviar.
It's usually a good idea to accept cultural clichés with a grain of salt, as humorous as they are. However, there are several characteristics that you're more likely to encounter when online dating in Russia. 
If you're searching for your ideal Russian partner, you're on the right page. If you haven't had any luck with dating sites and apps, or if you're afraid to get back on the dating scene, don't worry! This article will walk you through what it's like video dating in Russia, tips for a successful dating experience, and where to meet them.
Without further ado, let's get on with it!
Video Dating Culture in Russia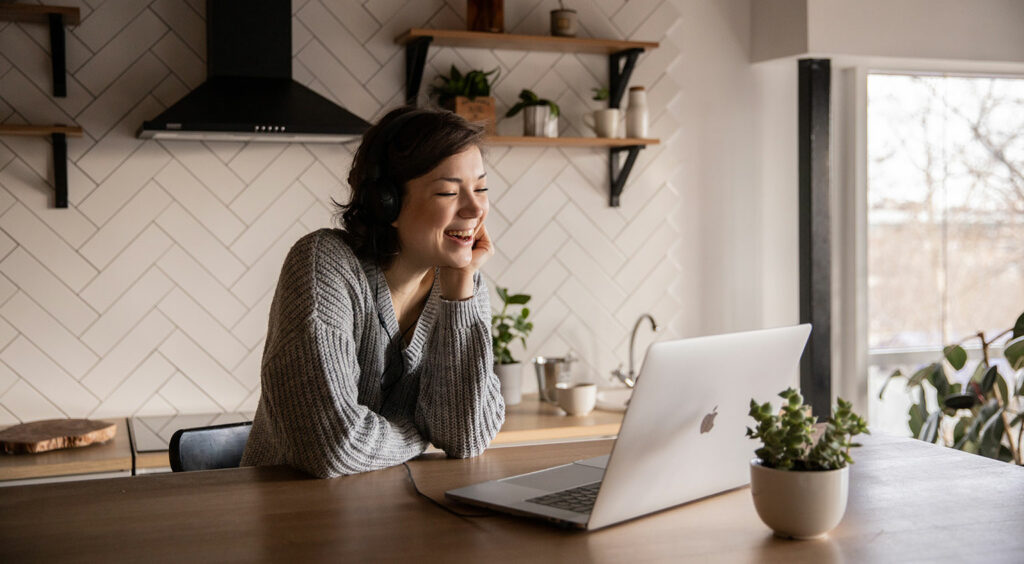 Russian video dating may appear to be something out of the future. Still, it's becoming an increasingly popular and legitimate way to date online in the present world.
Many of your favorite Russian dating apps now have video dating features. So, if you're spending the day at home in your pajamas, video dating might be your new favorite hobby. Plus, just the top part of your body needs to be dressed.
Some of the finest Russian dating apps allow you to make video and phone conversations directly from the app. This eliminates the need to share phone numbers or social media accounts before chatting. However, keep in mind that staying safe on any dating apps is always the priority.
Tips on Having a Good Video Dating Experience
1. Embrace Russian video dating as a new way to meet people
It's time to put face-to-face dates behind you! Meeting Russian singles online is the "new normal" in dating, and it can be just as thrilling as going on a physical date! Online dating, surprisingly, can be just as beautiful, intimate, and exciting as physical dates, especially if you've selected your preferred video call platform.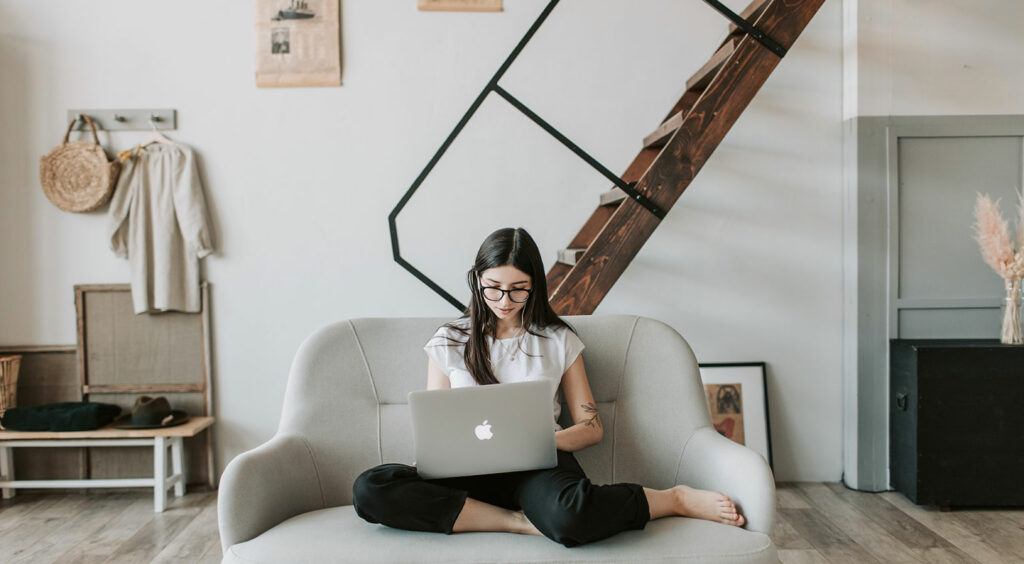 2. Charge your device
If you don't want your phone or laptop to power down during your Russian video dating, make sure the battery is fully charged. It's also possible that you'll need to charge it throughout the video call so that you and your Russian ladies aren't disturbed in the middle of a private talk.
If you find that charging your gadget all the time is too tiring, keep your charger nearby so you can quickly recharge it when it's close to dying.
3. Select an eye-catching backdrop
Are you used to having a dirty bed or a mound of laundry as a backdrop? Clean that out. Maintaining a well-organized, well-lit, and presentable environment is similar to dating in a peaceful and nice restaurant.
Remember that the atmosphere can influence the tone of the date, so ensuring a pleasant background for your video is essential.
4. Dress nicely
Although dressing up may appear to be optional, it does make your date feel special.
Physical preparation also enhances your attractiveness. Preparing for an online video date with a Russian single is similar to asking them out on a physical date. So, put on a clean shirt, fix your hair, straighten your shirts and sleeves, and make sure you seem like you're prepared to "date" rather than simply "chat."
The way you dress also indicates how hard you're trying, and hard work usually turns people on.
5. Flirt through chat first
Sending flirtatious conversations to Russian singles before going on a video date with them will build excitement and brush off the anxiousness. You may tell your date, "I can't wait to meet you tonight," or "I've been eager to see you all day," so that they will expect to have a fantastic time with you.
It would be difficult for them to postpone your date or find excuses when the excitement is high.
6. Make a list of questions
Yes, to keep the conversation going or make it more natural, you should prepare interesting subjects and questions for your Russian date. Asking engaging questions will keep your conversation moving forward and ensure that there's no dead air.
It also allows your date to respond with exciting inquiries. As a result, both of you will lose track of time as you unknowingly immerse yourselves in a stimulating conversation.
7. Grab some drinks
Grab a glass of beer or wine to cool you down and relax, and you'll be astonished at the effects. A cocktail, wine, or champagne might make you feel like you're on an actual date, in addition to simply having something in your hands to grip anytime you're worried. While meeting Russian singles online, sipping might help you speak more smoothly and naturally.
8. Keep the timing in mind
If this is your first time experiencing Russian video dating, you may still have your own set of video call expectations. On the other hand, you should note that this is not the same as conversing with a friend, relative, or coworker.
Typical video chats can last an hour or more, but when it comes to Russian video dating, excitement and brevity are key. Keep the session brief but exciting so that your date feels compelled to ask for more.
A 30-40 minute video date should be plenty enough to get to know each other, have some meaningful conversations, and set up the next date.
9. Be positive
Your charisma is still essential, even if it's just a video date. While it may be tempting to bring up the recent doom and gloom, resist the urge to let this subject dominate your conversation. You don't want your dating partner to feel dissatisfied, embarrassed, or unhappy due to your actions.
For that reason, it's a good idea to talk about your objectives, aspirations, and the things you both want to achieve after the pandemic. Your dating partner will be excited to meet you in person if you do it this way.
10. Arrange a second date
Don't simply leave it at that. If things go well, don't be afraid to tell them you'd like to meet up again.
There are plenty of things you can do to keep Russian singles interested in you — whether committing to another simple video date or planning to make your favorite cuisine via CamShare. For that reason, set up another date on one of our top Russian dating sites, such as TrulyRussian, and enjoy your online dating adventure.
Where to Find Online Dates in Russia
Meeting new people through your social or professional network — or in public areas such as pubs and clubs — is prevalent in Russia. There are, however, other ways to meet potential partners.
1. Online dating sites and apps
If you're having trouble meeting people in Russia, online dating can certainly help. Furthermore, as the demand for online dating sites grows, the market is becoming more competitive.
Because of that, expats in Russia have various online dating platforms to choose from, depending on their needs.
TrulyRussian is the most popular dating app in Russia right now. With thousands of verified users, this reputable dating site allows you to meet and chat with genuine Russian singles at any time, even at the comforts of your own home.

2. Meetup gatherings
In most nations globally, joining local Meetup organizations and attending events is a common approach to meet like-minded people.
It's the same when you're in Russia. However, most of these organizations are likely to be based in the more popular expat locations, such as Moscow and Saint Petersburg.
Because some of these organizations are established particularly for individuals interested in dating and relationships, you're likely to meet other singles who share your interests.
3. Local clubs
Another excellent alternative to meet new people is to look for local sports clubs and groups in Russia, whether online or on Facebook.
In Russia's biggest cities, you'll discover a wide range of activities, from trekking to football and everything in between. While some clubs aren't specifically for singles, you never know who you'll meet. Your trekking companion could become your partner!
Enjoy your Russian video dating experience!
Finding a decent match with a gorgeous Russian on the internet seems tough at times, but this should not be a reason to give up. When you personalize your dating experience, it becomes even more exciting and fun.
Don't be frightened to understand the process and develop your valuable ways for increasing Russian singles' desire for you. Don't be afraid to incorporate some personality into your appearance by speaking naturally, expressing your sense of humor, and being yourself.