A Complete Guide to Russian-American Dating
There is something beautiful about cross-country dating. Cross-culture couples that date freely and confidently look lovely together. Their positivity shows how open the communication is and how understanding they are.
However, before being in their best state, couples must have had their fair share of struggles at the beginning of the relationship.
So, let this article be your guide to an international romance if you're an American starting a relationship with a Russian or vice versa. This will also work for those searching for a potential partner who wants to know the ins and outs of international dating.
Russian and American Dating Culture: Similarities and Differences
Russian Dating Culture
As with any other country's dating practice, Russian dating culture is similar to the West's. However, Russians generally see dating as an initial step, with marriage as the ultimate goal. Thus, dates in the country are more serious compared to those in the West.
Russian men were intrinsically superior to women. They are historically the stronger person in the room and thus should shower their woman with affection. On the other end, women served men and took care of their children and the household chores. They were well-behaved, caring, and hardworking. They also liked to pride themselves on supporting a strong man — their husbands. Despite Russian women's feminine characteristics, they are also admirable for their strength. 
Traditionally, singles in Russia like to marry early, that's before hitting their thirties. But today, so much of who Russian women are stems from the country's customs on courtship. Dating is still seen as a long-term commitment, and marriage is still most women's goal. However, the big difference is that women are freer to express themselves without worrying about society's opinion.

American Dating Culture
Even in the early 1900s, America's dating culture was way developed compared to other dating customs in the world. Men and women socialized in dance halls and theaters, and courtship became a way to build popularity and social standing.
Men used to go out and pay for dinner, with multiple potential dates before marriage. They used to date as many people as they could, as visibly as possible, with someone within their social status. At the same time, women have a constant chaperone with them whenever a suitor invites them for a date.
Now, couples split the bill, or men ask their date's permission to cover the payment. Women go out on a date unsupervised. Though dating is more casual than ever, they are loyal to their dates, and their date's social standing is not an issue.
However, singles in America prefer to let things evolve naturally. They like to test the waters before going on or switching it off. This is why their relationships are brief.
Similarities Between Russian and American Dating Culture
In one way or another, America's dating culture is way different than Russia's. But if there are things they are similar with, it usually has something to do with the fundamentals.
Top of the list for this is that both American and Russian singles are loyal to their partner. Despite the strong characteristics of Russians' or Americans' casual dating styles, they are undoubtedly devoted to their dates. The date is almost always exclusive. And, regardless of ethnic makeup, both invest in a relationship when they see themselves spending their life with a person.
Women in America and Russia are also similar because they hold strong opinions in matters they strongly believe in. Though Russians want a long-lasting relationship, they also enjoy a few flirting on the side.
Finally, in both cultures, couples can be honest and vulnerable in front of their partners. The relationship is more authentic, thus stronger.
Russian-American Dating Tips for a Strong Relationship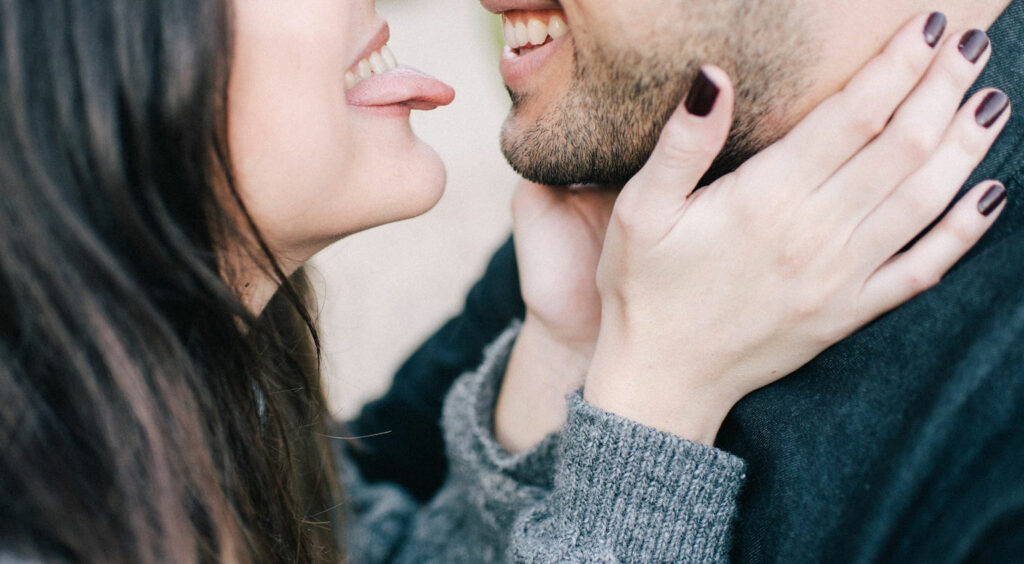 In more ways than one, every couple is in a cross-cultural relationship. But, dating someone who grew up in a different country from yours is an added trial.
To help you act better or reduce the chances of awkwardness in front of your partner, here are some tips for you. These guides will also help build a stronger relationship.
1. Learn the language
Russians understand English, but they may rarely converse with you through the language as they don't want to sound stupid. So, take the extra mile to learn their language.
Though you don't have to be fluent in Russian, knowing your partner's language will also be beneficial for you as you'll understand their hidden jokes or sarcasm. As a Russian, you also need to learn the American language to understand your date better.
2. Be honest
Irrespective of race, honesty is the fundamental essence of any relationship.
Also, with international dating, being honest with your partner will help them understand you better. They will see through your jokes or know your tone if you let them see your authentic personality.
3. Be respectful
Like honesty, respect is also vital in any relationship. But it's especially imperative in international dating.
Respect your date's religious beliefs or cultural traditions so they can act freely around you. Understanding their personal beliefs will also allow for open communication, as they know you won't be judgemental about the things they value.
4. Don't interrogate your date
If you're an American dating a Russian, it's natural for you to ask about their life. If they're in the US, their visa status will most likely be one of the conversation-starters. And, although you meant well or were simply curious, it may sound like an interrogation for them. The breezy chitchat would often seem like the questions US embassies ask, which may irritate some of them. 
True, it's essential to know if their intentions are sincere, but it's also important to let them know that you trust them. They will open up to you when they want to.
5. Dress nicely
The first date will be important to your Russian date. On a regular date with a Russian, women wear a dress, while men wear a suit. So, skip the jeans and t-shirt and wear an outfit perfect for a fancy restaurant. Dressing up will impress your Russian date and will be an added point on your end.
6. Be romantic
This tip will be helpful for Americans. Americans, especially women, advocate for gender equality. So, men do not assume to do things for their women. However, Russian women appreciate men who open the door for them, pull up their chair, or give them flowers on every date. They do enjoy a fun flirting moment on the side like Americans, but they also admire a chivalrous date.
Since it's your first date, it isn't wrong to put your best foot forward, but authenticity will always be necessary.
7. Research about your date more
Your date is unique, so they may not act the way you expect them to be. So, research on their culture and history. This way, you'll know which topic to avoid or to make as a conversation piece.
Being mindful of your date's traditions will also make them act comfortably around you or make them understand you better. For one, Americans are overly friendly and may make friends with strangers. But, Russians are intrinsically quiet, so they may find it rude to talk with a stranger in public.
Taking this extra step will not only help you understand the cultural nuances they value. Your date will also appreciate your effort in learning their customs.
Opportunities for Russian-American Dating
Meeting in Person
Once governments lift travel bans post-pandemic, try your best to meet your "soulmate" in their home country.
Visit your date's destination places or public areas like their parks. If you're looking for a fun and casual date, try your luck in popular bars or clubs. You could also meet one through book clubs or a common friend. This way, you could have something in common or someone to vouch for you.
Meeting Online
While meeting your ideal date in person will always have its charm, finding them online is also equally exciting. The ones that are patient enough to sift the fake from the authentic win the prize: meeting with a potential "significant other."
Many online dating apps in Russia offer the best dating experience. Make sure to choose one that specializes in helping hopeful souls connect and form a bond. They must provide a smooth and stylish functionality that makes online dating more enjoyable.

Good luck with your Russian-American dating journey!
Dating someone raised in a completely different culture from yours is both a challenge and an adventure. There will be a lot of struggles and miscommunications along the way. But if there's one thing exciting about international dating, it's the fact that you get to experience the best of both worlds. Your perspective in life widens, and your understanding expands.
Good luck with your international love story!