The Right Photos for Russian Dating Site Profiles
Dating can be demanding at times, and it can get daunting when you are not prepared. We get into some workarounds to make Russian dating site profiles as seamless as possible on platforms like TrulyRussian.
The majority of the people who sign themselves on dating websites or apps would prefer meaningful conversations. Some dating apps have filter options for their profile to set the right expectations for individuals who look similar to each other. Other people would like one night stands or short-term relationships; some would want to settle down and prefer to have long-term commitments, while others would like to talk and simply make friends. You can be successful in any kind of endeavor you favor.
If you are the kind of person who wants to have fun, you have plenty of dating sites options for the time being. Suppose you are into serious relationships and are ready for the long haul. In that case, dating sites and apps are also suitable for you. This is to gauge what kind of people are worth your time. Suppose you are not sure what you want. In that case, you can sit in a cafe or bar and look at some random person and see for yourself if the person next to you can be your dedicated friend, lover, or partner for life.
Let your Russian date know what kind of person you are just by looking at your profile. It will help you to get matches and feel good about it. Indeed, this one is only a piece of cake.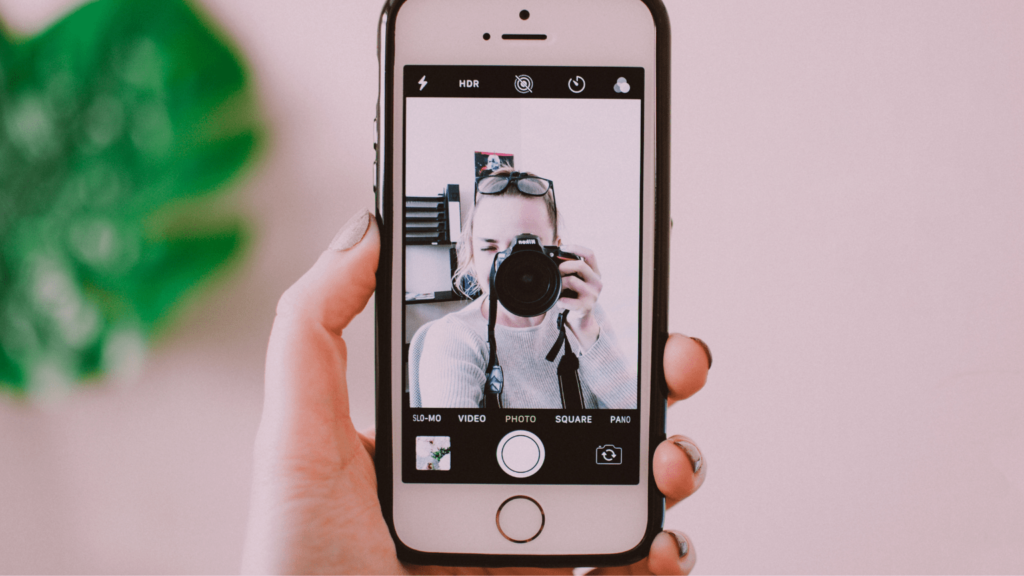 Be Yourself
Thomas W. Higginson once said that "Originality is simply a pair of fresh eyes." Indeed, being original is something new and unique. Have a photo on a Russian dating site profile that shows how genuine you can be. Russians, especially women, like authenticity, so be your best self and display it on your dating profile.
Show Confidence
If you see profiles of Russian women on dating apps, you will notice that they show confidence in their photos by smiling or by showing their best features. Similarly, you can also place your photos on your Russian dating site profile, highlighting you were doing the activities you love. This radiates confidence and surely captivates Russian women who share similar interests.
Tell Your Story
Russian dating site profiles that can gain more matches and attention are those that are filled up. Tell your story by showing who you are in your photos. Add captions on these photos so that when you are asked what you do for a living or what your hobbies are, you can opt not to repeat yourself. This is not only smart and strategic but also catches the attention of those who don't read bios.
Limit Group Photos
Group photos are another way to show friendliness in Russian dating site profiles, but it can be hard to tell who you are in the group. But this is not advisable if you are on a dating profile since you are making your possible matches look for you. Additionally, when you have friends on your profile, your Russian matches will likely compare you to them rather than having them focus on only you.
Limit Selfies
Selfies are the easiest way one can take photos for their online dating profiles. But it is better to limit them to at least two or even one. This is to show that you are confident and not too vain of your image. You can have your friends take your photos for your profile pics on Russian dating apps and sites for a more relaxed feeling.
Above all, photos are not the only factor that you can make use of when setting up pictures on Russian dating site profiles. Choosing a better way of conversing and using them on your chats with your Russian matches will take you to the next level. 

Here are a few tips to make it through the profile photos on Russian dating sites: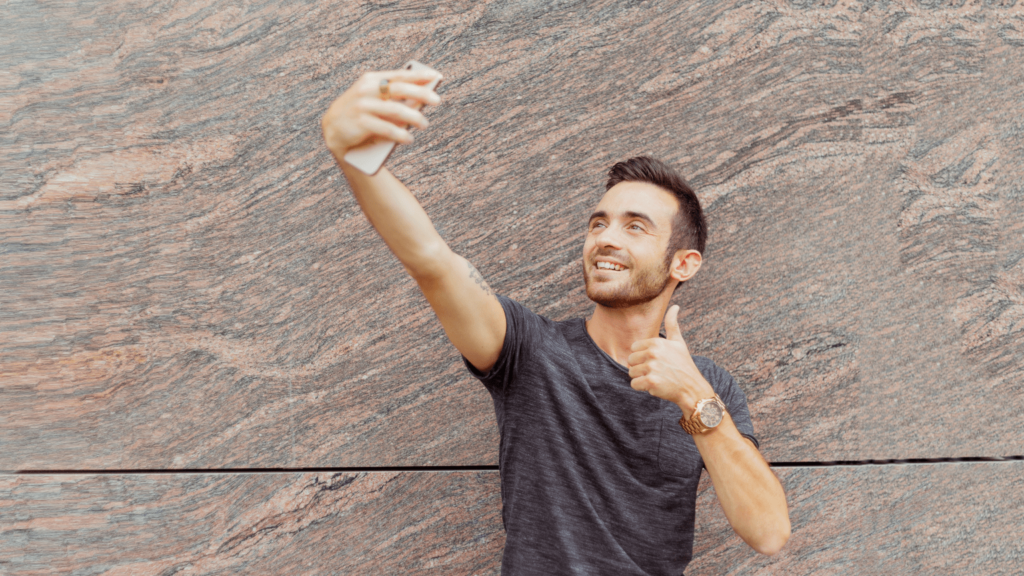 Use Your Hunch Feeling
You can tell how a person is just by looking at their profile photos on dating apps and sites, right? Would these photos allow you to see a potential match on a dating app? Look into these small details. These are some of the first few things that people on dating sites and apps overlook when looks always catch your attention.
Asking a few or more questions to your Russian date would save you plenty of time and effort. Being straightforward with what you want is also giving the other person at the back of your screen a favorable impression.
Show Affection
Being vocal and clear about how you feel about your Russian date is how you can show you care. This is the initial step you can do right immediately if you start talking on dating apps like TrulyRussian. This is the starting point for both you and the other person to know if you are fit for each other just by the words and consistency of your presence online.
There will be times when you have to say what you think, and this is helpful. Brace yourself for opinions about you. Frankness is less likely to cut if you say the right words and show empathy. Various conversations say about how your Russian date will be for you. Will she be only a virtual friend that you will forget or your real-life partner? Your words, actions, and consistency will be your path for whatever you like. However, you want your relationships to be.
Be Permissive
Finding your Russian date online through dating apps and sites like TrulyRussian is no different from real life. Online dating paves more options. You can show upfront when it takes too much effort to guide them through actions. Take, for example, your online dating profile. You can write as much stuff about you to set expectations right. This way, you get what you show and see.
If you have unusual hobbies or interests, it would be best to write them on your profile too! Photos of your works or, better yet, your photos doing these activities would draw attention to possible Russian dates like your ways of doing things.
It is always keen to be polite when you speak about your preferences. Kind words are still the smartest words to get what you want. Though dating may seem like an everyday activity to you, be wary to not consider it as a practice you do every single day. Make room for yourself to have fun while making your dating prospects happy with your good vibes! This radiates your confidence and draws more attractive people to you!

Where to Find Your Russian Love
Bars, clubs, and pubs are the familiar places where you can find the end of your Russian love story real quick. As to how endings are shifting is through how you want to get them that fast. Russian dating site profiles are distinctively attractive to the Russian dating community, so you have to take note of those.
Though your words don't say as much yet how you say things, your actions and the timing are all it takes to know if you make or break your Russian dating relationship. We know it is challenging, so we look into some subtle hints like these:
Know Your Limits
What do you exactly want from your Russian dating lifestyle? Yes, we call it a lifestyle because we choose how we live according to how we want our lives to be. Every little thing we put into consideration, from the time we think about it to the single most minute activity, directs the results we want, whether we are aware of it or not.
So you are Russian dating, and you choose this lifestyle. You may have one relationship after another, or you may not be in a relationship for a very long time. We can define a relationship, in this case, to be romantically or sexually involved with the opposite or the same sex for a given time. We outline connections such as romantic relationships, although this is defined in many ways in the modern world.
Call it mechanical if it is seen this way, but sometimes, you have to look at things from different perspectives in your quest for Russian dating if you want to be somehow successful. You can ask yourself a few questions like:
Do you feel good about yourself physically?
Are you choosing Russian women for dating to give attention to your ego?
Will you be able to squeeze in enough time and resources for texting, meeting up, or doing other activities online or in real life?
Are you looking for one-night stands, short term dating, or long term commitment?
These are only a few things you can consider if you are dating Russians, whether it be online or in real life. Here, we check on each of the items listed on the bullets above one by one.
Recommended Reading: Reasons Why You're Not Getting Matches on TrulyRussian
Do You Feel Good?
Feeling good with oneself is the primary thing you have to check if you would like to start dating and snapping on those great pics to show on your Russian dating site profile photos. What are the things that you want to do? Find time for things you enjoy doing so that you feel good about yourself. Make having fun instead of always being on the constant lookout for somebody to date. Russians are active people, and it is nice to be interactive to show and do things together. A few tips would be:
Do volunteer work. You can check on some charities, animal shelters, or even workshops and academies to do some work on your free hours or days off. If you are on a trip, you can opt to do part of your travel days to spend time and have fun with locals through volunteer work.
Learn something new. If you happen to be in Russia or plan to have a trip to the country one day soon, you can check on a few courses to talk and meet single Russians while learning things that you love.
Enroll in hobbies. When almost everybody is at home, it is a good idea to sign up for some classes where you can be in a group of people. Dance classes or art classes are useful if you are the hyperactive and creative type of person. Write these on your Russian dating profile too!
Connect with sports. Finding friends that share the same interests with you through sports is not only a smart choice but can make you look better physically and feel good at the same time. Do you like sports? Get in touch with some organizations in your area where you can find Russians who do the same thing.
Travel for food. If there are events nearby that have Russian communities joining for food gatherings or wine tasting events, then without much ado, please join. Gathering for food is a humbling experience when everybody just wants to eat and talk simultaneously.
Why Russian Women
What do you want from Russian women? Sure, we know their beauty is of that of supermodels on planet Earth. If you have done a bit of research, Russian women are loyal ones. But of course, you may get to meet some odd ones. Online dating on platforms like TrulyRussian can help you communicate first and sharpen your Russian skills in dating to brush up before meeting your Russian girl in person.
Recommended Reading: Meet Single Russian Ladies: From Dating to Marriage
Do You Have Time
Imagine you are texting at least two Russian singles at the same time. You have to remember what their names are other than how they look like in their Russian dating site profiles. Other than that, knowing how to pronounce their names correctly is a plus.
What are their hobbies and likes? Recheck their profile photos for details. Which part of Russia do they live in? What do they do, and what time do they do stuff on weekdays? How about on the weekends? You need to remember a few things if you are serious about having somebody to spend time with you. Imagine placing all of these things on top of your lifestyle and schedule. Will you be able to cope up and devote a portion of your time, efforts, and resources?
Russian dating site profiles should never be boring. Make the most out of your dating profile with amazing photos. Do this, and soon enough you'll have more matches