5 Reasons Why You're Not Getting Matches on TrulyRussian
There are more than 80,000 active users in TrulyRussian that continues to increase daily. With this overwhelming number of people coming from diverse backgrounds, meeting people online to find your one true love has never been easier. But there can be times when you're not getting matches on TrulyRussian or any other dating sites. If you've been using the site for some time and making little progress in your dating life, we've listed a few things that can be the reason why.
1. You're Taking It For Granted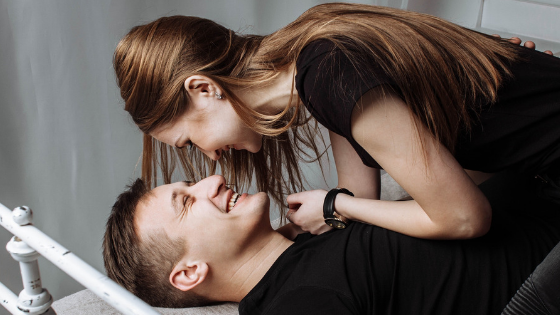 This dating app specializes in connecting people from eastern and western countries. Even then, you still need to do your part for getting matches on TrulyRussian. Almost half of the online dating population take dating platforms for granted and are just looking for fun. But the other half is looking for something meaningful and searching for a lifelong partner. If you are one of them, you need to put in some effort, after all, it's your life.
There can be times where you're not yet ready to get back to dating after a breakup. Joining dating sites in an impulse can decrease your chances for matches because your heart isn't in it. Your mood and feelings towards dating regardless of the method can directly affect your attitude towards it. Having this outlook towards Russian dating sites is not ideal because people here, especially women, want to date and meet people that leads to something serious.
Getting matches on TrulyRussian can become a puzzler if you are not in it with the right mindset. More than half of people in online dating are concerned about their data's safety while others think that dating online is dumb. This kind of mentality can decrease your chances of matches. These worries can lead you to share limited information about you or encourage you to lie about who you are. Russians always prefer honesty and favor dating people who are true to themselves.
What to do?
Taking the time to process everything will help you decide if you are ready to dabble with online dating. Knowing why you want to date online will help you determine the attitude you have towards it and understand what to expect when meeting people using this platform. When you start using online dating to find others instead of seeing it as something for the sake of passing the time and boredom, you avoid getting hurt over not having enough matches or the people you're interested in don't feel the same way. Having this mentality will give you a more positive outlook towards dating sites and positively affect your online dating experience.
2. Your Dating Profile is Too Boring
There are two things people look at when they're scrolling through dating sites, profile pictures, and dating profiles. Although writing dating profiles can be hard, being lazy about it will not help. Don't leave any blank spaces in your profile as much as possible. People with complete profiles have a higher chance of better matches.
Keeping your bio short but not vague will catch your reader's attention while keeping them interested enough to know more about you. Dating profiles should reflect what kind of person you are. Being true to your profile and yourself can attract the ideal people you want as your matches.
In creating your dating profile, it's essential to mention your reason for joining dating sites, especially for those looking for love. Pretending as if you're looking for a longtime partner even though you're only in online dating for hookups and casual dating will discourage people who can be suitable matches. At the same time, don't focus on the things you don't want and won't stand for in your bio; this will make you seem bitter and unapproachable, instead, feature the things you're looking for; this will encourage those people who have the same interests and create a match.
What to do?
For getting matches on TrulyRussian, with only your dating profile, featuring your best traits is the way to go. Keep your bio short while focusing on your hobbies will create an adventurous image for you. Don't give away too much information about yourself, save the important bits about yourself for the right matches. Showing your positive attitude in your profile will engage your readers and gain you more interests. If you still think, that online dating is not for you, here is what you should do.
Do not forget to use the verification feature available in TrulyRussian. Completing this process will significantly increase your number of matches because it will prove that you are not a catfish. Having a verified badge in your profile will also create a trusting image to attract your ideal partners.
3. Your Profile Photos Need Work
As mentioned earlier, your profile photo is one of the two things people first see. A profile photo serves as a gateway to your bio and a significant factor in whether you'll interest other people. Not using your best picture for your profile will decrease your matching rate. Aside from this, you may also be using the wrong images in your profile.
Dating profile photos make up almost half of how other people perceive you to be. When you have blurred or faceless pictures, this creates a distrustful look even with a verification badge. People will swipe past your profile and significantly lessen your matches.
Having boring or monotonous pictures in your dating profile will negatively affect your match rate. The photos you include will reflect on your personality, so using dull images will make you seem uninteresting.
What to do?
For getting matches on TrulyRussian, make sure that you use photos that gently convey your purpose on the dating platform. Avoid using revealing photos in profile pictures. Don't forget to add images that will showcase your hobbies and lifestyle. Don't be afraid to be creative and play with different colors and lighting to add spice in your profile. Use outdoor photos as much as possible to express that you are an active person but can still stay in and cuddle with a partner.
To increase your exposure and chances of getting matches, TrulyRussian has created a feature to share your photos throughout the platform. This option will allow you to take pictures from different sources like your gallery, or take raw shots from your camera and enable other users to view them. It gives other members a chance to look at how you live your life and the qualities you're looking for in a match.
4. Your Standards Are Too High
It's reasonable to be picky when looking for a partner using online dating platforms, but being too picky can decrease your number of suitable matches. Knowing what you want in online dating is not bad, but looking for someone specific may give you a disadvantage. Having standards that are too high will significantly reduce your possibility of a match because not many people will fit the bill. When they do, it will give them the wrong impression and make you look like a snob.
It's normal to be picky when browsing through different profiles, but being too picky will significantly increase your chances of having no matches. Swiping left too much will leave you with nothing but ignored interests and passed up opportunities for possible partners. Aside from this, having unrealistic expectations when meeting other people online will lead you to disappointment. It will also give other people more reasons to avoid you.
What to do?
For getting matches on TrulyRussian, prefer realistic expectations such as kindness and respect instead of expecting that everyone is 'the one.' Leaving room for flaws rather than expecting them to be perfect will decrease your disappointment and increase more chances for matches.

Using the Browse and Search Profiles feature of TrulyRussian will open your scope to a broader area. This feature will enable you to go through different kinds of people from diverse backgrounds that increase your number of possible matches.
Another feature from TrulyRussian you can use is the Interest feature. This feature allows you to grab the attention of other daters and get noticed without sending a single message. Using this feature, you can secure your name at the top of their list and increase your chances of a match for the people you like.
You may be discouraged if you've spent some time in the dating world with nothing but dull and bad experiences. To create a specific list of likes and wants without being too picky, you may want to consider using the Personality, and Relationship Questions feature in TrulyRussian. This feature will give other people a chance to know a little more about you, not just your physical aspects but your opinions and attitudes on different situations as well. It can also help you better filter the people you want to match with and save you the trouble of talking to people who're not fit for you without costing you your match rate.
5. Communication is Key
Matching in online dating is only the first step in the matchmaking process. The real interaction starts in the inbox. Even if you have a hundred matches, but you don't initiate the contact, that number will decrease by at least 50%. Communication is the key to successful partnerships in online dating.
To be successful in TrulyRussian, or any dating site for that matter, don't be too aggressive right off the bat. Being too sexual too fast will discourage anyone who wants something serious with you. Every person takes relationships at a different pace. Test the waters first before diving to avoid hurting yourself and scare away potentially suitable partners.
If you've managed to get a conversation going, avoid using one-liner responses or close-ended answers. These messages will sound robotic and discourage your match. Keep a joyful and exciting tone as much as possible. It will indicate that you're interested in your partner and progress your relationship.
What to do?
Because TrulyRussian users come from diverse backgrounds, the language may be a problem for some online daters. Learning their language could be difficult, but worth it. European people prefer it when their potential match makes the effort of learning their expression. It proves that the partner wants to be part of their culture and is very interested in being with them. There is also no shame in prolonging the learning. TrulyRussian developed the Translation feature to close the language barrier and open a better line of communication.
Even with the translation feature, always remember to enjoy your partner's online company. Know who they are and listen to what they have to say for a better foundation for a relationship. Sign-up on Truly Russian now and get started with meeting your perfect match.