Dating Kyrgyzstan Singles: Everything You Need to Know
How often have you had a tough time getting a match on online dating apps? Have you ever been shunned for not being 'compatible' enough, even when you felt the 'vibe'? It's okay; it happens a lot. But in a country like Kyrgyzstan that has a sex-ratio of 97.94 males per 100 females, if you are still not getting your perfect date. There is something that you can do to build up your act in dating Kyrgyzstan singles!
For those who are beginners, you can get started with the perfect Kyrgyzstan dating site – Truly Russian, to kickstart your online dating game.
We have compiled a list of every essential detail that will help you make a charming impression on Kyrgyzstan singles and find the right person.
Online Dating 101: An Essential Guide for Dating Kyrgyzstan Singles
Gone are those days when online dating used to be an embarrassing pursuit. With all the meet-cute shenanigans of online dating couples, digital matchmaking has become quite popular. When it comes to online dating, your profile is the most crucial factor. The profile is a literal representation of your personality.
Whether you already have a Kyrgyzstan dating profile that you need to revamp or set up a new profile, here are some tidbits you can use to make it more appealing.
Profile Details
Okay, first thing's first- Deets. An online dating profile is not just about ASL (Age, Sex, Location). Setting up an online dating profile, just as any online profile, requires more details to find the right partner for you. The visible information on your profile helps other users know you better and see if you are the right person for them.
It is imperative to add precise details about yourself. DO NOT FAKE IT! You might think to lie on a profile might get you more matches, but at the end of the day, is it satisfying? You know what happened with Big Ed at the TLC show 90-day fiance, right? Keep it accurate.
Display Picture
Why is it necessary, you ask? Do you believe in absolutely anything online that comes without an image? Your display picture makes worlds of difference in your profile. It should be carefully picked from all your best clicks. I'll tell you what's a total no-no as your display photos.
Group photos
Low-resolution images
Unclear images
Images with too many filters slapped on
Too revealing photos
Passport/visa photo
Formal photos (like the ones you would put up for your Resume)
Coming down to the perfect set of display pictures.
Smiling
Natural
Headshots or mid shots
Portfolio shoot images
With your pets or instruments
Performing your favorite activity or hobby
Whichever image you choose for your profile, take a mental note- You are who you are, and you are perfect. Flaunt your best self.
Bio
This is where you set the tone of your profile. Bio or the display message is the basis of how others perceive you. Your bio should be an exact representation of your personality. Evaluate yourself and see which trait you would like to highlight for your partner. If you're a funny geologist, your match might be more interested in how you can humor them with types of rocks- think.
Most sought-after traits are:
Funny/ witty
Romantic
Intelligent
Well-off
Adventurous
Fun-loving
Pet-lover
Music-lover
Of course, all these attributes can be intermittent. Make sure you put your best and honest self forward. Don't try pretending- that's a significant blow off.
Start Dating Kyrgyzstan Singles Now!
Once you have your dating profile set, it's time to get down to the real business- finding the right match. Thanks to all the singles in Kyrgyzstan, the Truly Russian app is buzzing with suitable matches. Here's all you need to know for stepping up your online dating game and connecting with Kyrgyzstan singles.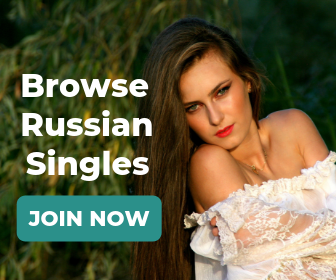 Be Selective
There are an umpteen of gorgeous and mesmerizing singles on the dating sites. But remember to be selective of whom you like on these sites. Look into their profiles, scroll through their display picture, and see if they fit your preferences. You can afford to be selective with your matches.
Be aware
Catfishing is common on dating sites. Beware of such profiles posing to be someone they are not. Don't involve in any kind of deal outside of the dating site until you know the person correctly.
Let The Talking Begin
Online dating sites are a boon to singles of Kyrgyzstan. You could very well be eating a burger while texting with your match and not care about the impression that might make. Texting is figuratively a magic wand that will attract your match towards you. However, just how easy it is to make Kyrgyzstan singles fall head over heels in love with you makes it easier to mess up everything. Wait, don't sweat it, we've got your back.
Here's how you can nail your conversations and impression on your match!
Take The Lead
Regardless of whether you are a guy or a girl, you can take the lead and send the first text. Don't overthink; you won't come across as desperate. Be casual in your first message.
A typical "Hi" does the job well. If you're willing to be more quirky, try a pickup like or a one-liner joke. Refrain from short-hand texts like 'Sup?' or pointing out mutual contacts with your match- that's a total deal-breaker. Assess the kind of person you are to text and choose how to start the conversation.
Be Yourself
While texting with your match, don't be pretentious. Be yourself. They should understand who you are. The beauty of online dating lies in the fact that you can find your compatibility without engaging in real-life interaction.
Let the conversation flow. Don't make it a robotic chat, talking about the typical likes, dislikes, hobbies, and stuff. A flowing stream of communication will help you understand how well you can converse with your partner and, thus, the compatibility level.
Control Your Conversation
Even when you have the whole deal going great, you might mess up everything with one wrong move. Be controlled in your language. Don't text something inappropriate. If you want to compliment your match, be graceful. "You look beautiful/handsome" is always better than "Damn, sexy!" Try not to offend your match. And most importantly, no matter how your hormones might be bustling, don't make any sexual appropriations. They might end you up in the blocklist within a blink.
You shouldn't ask for personal contact details too soon. Asking for social media handles is okay, but not immediately. Take your time to know your match first before proceeding to exchange more personal information.
Don't be too formal but mindful of what you speak.

Don't Cling
We all would agree on one fact- clinginess is a turn-off. If you've just started talking to a person, you should never get overexcited and text more than needed.
Avoid spamming their inbox, stalking social media handles, sending forwarded texts. If you have their number, don't keep calling them now and then. Give them space to breathe. Respect their privacy and space. It's very important to make your partner feel comfortable around you.
Flaunt Your Best Self
While chatting with your match, put your best foot forward. But here's the thing, don't confuse flaunting with bragging. There's a fragile line between these, crossing it can break the deal. Tell them about your achievements, things you are proud of, or your possessions, but make sure you don't make them the central theme of your conversation and don't repeat it repeatedly.
Your partner needs to know you better, not what you have or do. Your relationship will be based on how compatible you are with your partner. Focus on highlighting your personality and making your match enjoy your virtual company.
Seal The Deal Now
If you genuinely want to find a date or a relationship, don't treat your online dating profile very casually. If you find a good match and have a mutual connection, keep in touch consistently, but not too persuasively.
Once you find the perfect match for yourself and have chemistry, don't hesitate to ask them out and meet in person. Make the best out of your date and be faithful to the impression you made online.
A reasonable person will always add value and happiness to your life. Stick to your love when you feel it.
Whether you are a newbie to online dating or a seasoned player, these tips can help you find the right partner. Strategic searching and maintaining a graceful and sane online dating track will lead you to maximum ecstasy and a relationship that fills your life with happiness.
Be patient, and let love find you.
Follow the Truly Russian Blog and get regular updates of online dating tips and tricks!