The Best Novosibirsk Dating Sites in 2021
Novosibirsk is home to Bugrinsky Bridge and Lenina Square — both of which are magnificent works of architecture that inspire love and passion. Driven by the area's beauty, local singles are always excited to meet new friends and eventually fall in love. If you have a growing interest in the dating scene in Novosibirsk, you came to the right place!
In the digital era, dating has evolved not only in meaning but also in essence. Instead of directly meeting people in real life, many try to test the waters by interacting online for a while.
Top Five Sites for Novosibirsk Online Dating
When you do not know anyone in Novosibirsk, the region can feel too empty. It's best to get out and make new friends to fill the void. However, it's not ideal to randomly go with someone and build relationships with them. For your protection, better try online dating first.
Here are some of the most reliable dating sites in the area:
1. TrulyRussian
Interested individuals may access TrulyRussian through its website or app, available for iOS and Android. Upon accessing, users will discover that TrulyRussian has a live chat feature. With this, users from all over the world can interact by sending messages and other forms of media.
For TrulyRussian, the users' safety is always a priority. Before users complete their registration, the website will conduct a thorough review and verification to avoid scammers. Should scammers manage to pass through the initial monitoring, other users may report their accounts. When the reported accounts are caught spamming, they will be suspended.
TrulyRussian's packages run from $4.95 for a trial plan while $24.95 for a 30-day plan. To pay for these transactions, users may opt to pay via credit card. For now, TrulyRussian is only accepting digital payments.
You can never go wrong with TrulyRussian. It has tons of features that respond to the needs of users. Aside from that, it has a supportive community that accepts anyone without discrimination. Its website even features tips and advice for Russian dating.
All in all, it is a reliable website and application to use. It is even great for individuals who are still new to online dating.

2. Tinder
Tinder is a globally recognized dating app popular among young adults today. This app also has growing popularity across Russia, especially in Novosibirsk. Because of its local-based features, users can search for potential dates by swiping left or right. If two parties match, they can start interacting with one another.
The app is a perfect opportunity for foreigners visiting Russia to make new friends and establish romantic relationships. In its years of existence, Tinder has successfully produced marriages and long-term relationships.
However, in recent years, Tinder has been regulated by the Russian government. Russian communications regulatory agency Roskomnadzor mandated Tinder to be under its authority and submit user data to the Russian government. In response, Tinder agreed to the said order. 
Although Tinder has not yet disclosed the users' information to the Russian regulators, inclusion on the register denotes agreement to comply with Russian authorities' demands for that data.
3. Badoo
Just like Tinder, Badoo is another dating site that has been dominating Russia. It shares a similar matching system with Tinder.
Under both applications, users may create random new friendships. An individual may send a matching request to another person. If the recipient accepts the request, then the two parties may start messaging each other. Badoo suggests matches to users based on behavior and preferences. If interested, a member may click on another person's picture.
Badoo also operates in more than 180 countries. Since it has a global reach, Badoo became popular among foreigners. However, some from the community may not be capable of speaking in English. Since the majority of the users are Russian, foreigners may struggle with a language barrier.
4. Happn
Happn is one of the growing Novosibirsk dating sites because of its unique system. If you want to know a crush that lives nearby, Happn can provide you an opportunity to get to know them. 
This French app takes advantage of natural serendipity and flags mutual interests in real-time. If you meet someone in real life, the app will suggest your profile to that other user. In effect, Happn increases a user's tendency to be noticed by an acquaintance.
The app is available for Android, iOS, and Windows users. Because of this range, a user has a higher chance to meet someone new — or even a nearby crush.
5. RussianCupid
RussianCupid is a website geared toward Western men who are looking for romantic relationships with Russian women. For the longest time, it has been the go-to website for international couples.
Registration with RussianCupid is free. Its secret for attracting many foreigners is its wide selection of local profiles, especially women. The website features dozens of criteria that help simplify a user's search. RussianCupid also has filters for the languages spoken, religion, location, physical appearance, occupation, and even lifestyle.
A RussianCupid user may choose to upgrade to a premium membership. By doing so, one will gain access to incredibly detailed searches, like filtering users according to bust, hip, and waist measurements. Premium membership also allows users to initiate a message exchange. Compared to free members, they may only reply to messages made by members with a Gold or Platinum membership.
Remember these tips to avoid online dating scams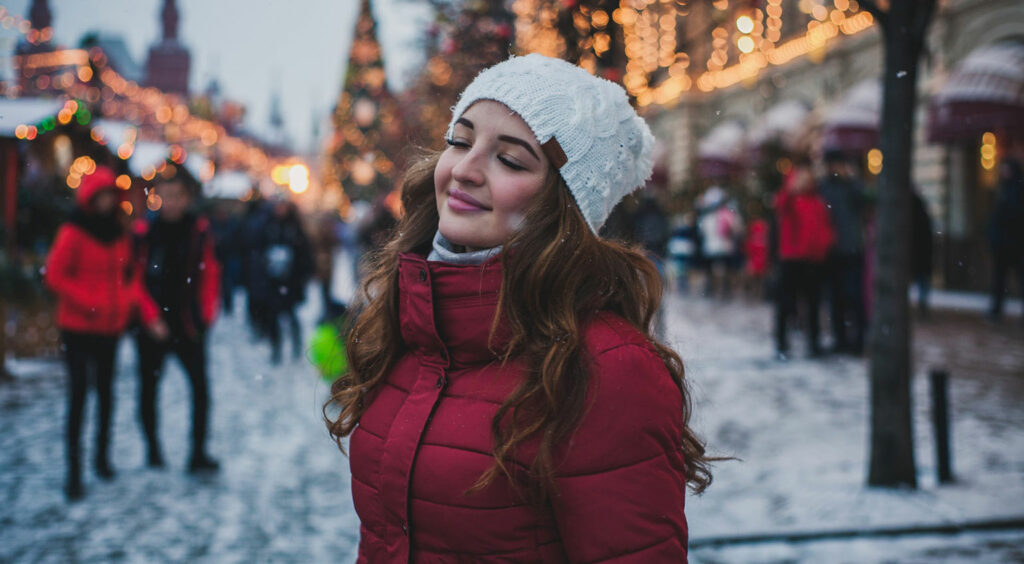 Exploring the best dating sites in Novosibirsk is exciting. However, never be too careless!
Sadly, many use dating apps as a guise to scam, steal, and hurt other people. A potential cute date may be scheming against you! Enjoying moments with a romantic interest is a blissful event, but it is wise to be conscious. Do not let your guard down too quickly, especially if you don't know the person that well.
Take the following precautions:
1. Search for red flags
Scammers often profess their love for you even if they have not met you yet. They also make themselves extraordinarily affectionate and caring. It's possible to fall in love through digital means despite the lack of physical contact, but it's highly suspicious.
Before sending any money to a lover, make sure that you meet them first. Know about their background and confirm their identity. Also, never leak any personal information. A person who is in love with you will never take advantage of your feelings!
Major red flag: They are never available for video chats.
2. Take note of lame excuses
Scammers always have a reason why they need the money. Also, the way they ask for financial support is too successive and excessive.
For example, scammers may request financial aid to meet you personally. Another famous excuse is that they will need the money for someone's hospital or funeral expenses. You should start worrying if they become more demanding.
Again, no person that is in love with you will take advantage of your weakness. No matter how pitiful they sound, never extend even a single cent.
3. Beware of fishy questions
No normal date will ask for your card information and other personal details. If someone starts asking for this information, be alarmed.
Regardless of their justifications, personal details are key components to gain access to your financial accounts. Foreigners have repeatedly been scammed by sweet-talking locals and lost a fortune.
If you start receiving suspicious messages, try and reach out to the website's administrator. Typically, the website will offer to investigate the account and suspend it if necessary. If the administrator is not responsive, the best thing to do is leave that platform.
4. Beware of accounts with weird profiles
Scammers often have static profiles. Typically, they only have a limited number of photos. Sometimes, the pictures can be inconsistent and vaguely resemble the same person. When you ask for photos, they keep on resending the same one. If they manage to send new ones, they are too made up to seem candid.
5. Refrain from communicating outside dating sites
A dating site is a safety net. The chat rooms can serve as your tracker because you can revisit old conversations there. Besides, when you communicate through private means, the dating site's administrator can no longer protect you.
Also, when you decide to meet up, choose a crowded location. Avoid going to suspiciously quiet places.
Which of these Novosibirsk dating sites are you using?
Online dating should be a fun and safe experience. When using Novosibirsk dating sites, never risk yourself meeting new faces and building potential romantic relationships with them. 
To ensure your safety and satisfaction, choose a dating platform that will never put you in vain — TrulyRussian. Embark on an exciting journey with us toward love and friendship!