How to Enjoy Your Novosibirsk Dating Experience
Are you planning to visit Russia soon? Novosibirsk is a criminally underrated stopover. It is the largest city and administrative center of Novosibirsk Oblast. Abundant in breathtaking locations and unforgettable traditions, this place is truly a tourist haven. 
But other than the beauty of the area, there is one thing that makes the visit worthwhile — the people. The locals are incredibly hospitable and will go to great lengths to make you feel welcome.
When it comes to the Novosibirsk dating scene, many single men and women are excited to make friends. Some of them are even actively looking for partners.
Top Spots for Novosibirsk Dating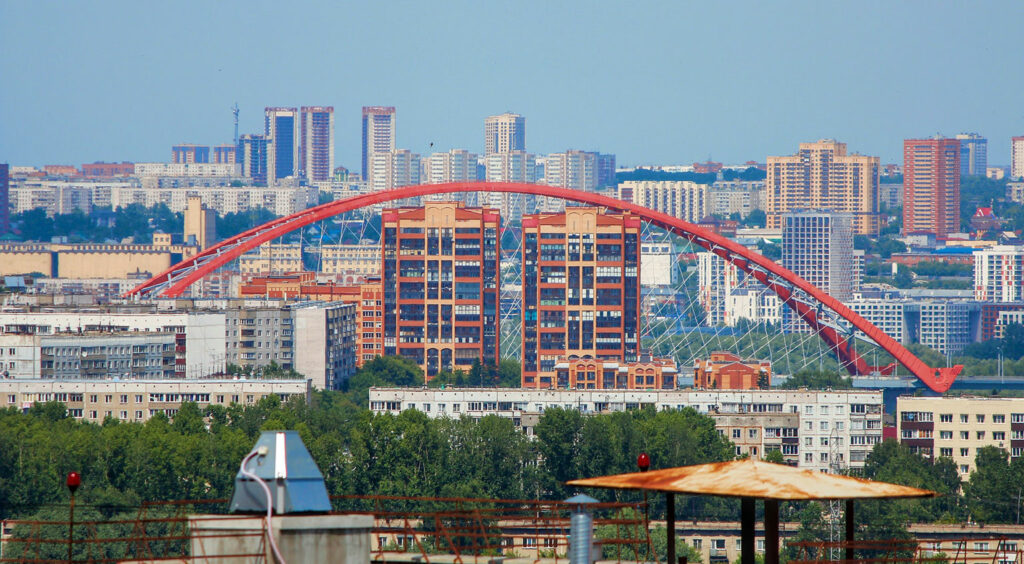 Location is not the be-all and end-all of dating. However, your choice of place may say a lot about your personality and interests. If you are trying to make a good impression, choosing a place where both you and your date might enjoy is an excellent way to start.
When in Novosibirsk, there are several dating spots that you should consider. 
1. Parks
If you are into peaceful afternoon walks or morning jog dates, visiting Novosibirsk's parks would be great.
Some people prefer dating without loud music or flashy lighting. With a lot of nature and minimal distractions, a couple can get into deep conversations and get to know each other well.
The Pervomaiskiy Garden is one of the best parks in town. This public square is filled with greens, waterworks, and creative architecture. It also has long benches perfectly positioned under the shade of tall trees. Sometimes, street performers gather at the center to serenade tourists.
2. Art museums
If you and your date enjoy culture and arts, visiting museums would be a great pick. It would be a perfect opportunity to learn about Novosibirsk while having a good time with someone special.
Luckily, most museums are near the city's center. Finding them will not be tricky because they are known landmarks that locals are happy to guide you to. For traditional museums, you might enjoy the USSR Museum, the N. Roerich Museum, and the Novosibirsk State Art Museum. Quirky museums like the Wonder Park Galileo exist as well.
3. Theaters
There is nothing wrong with going to a movie date, but missing the theatres would be such a waste when you are in Novosibirsk.
Locals love orchestra and ballet recitals. If you are interested, you should add the Novosibirsk Opera and Ballet Theatre to your list. People consider this one of the most important theatres in the city as it represents their love for performing arts. This theatre hosts classic shows like Swan Lake and Coppélia.
By enjoying premium entertainment together, you'll slowly but surely build intimacy with your partner.
4. Bars
If you are into casual dates and the nightlife, do not fret. Although Novosibirsk is mostly traditional and artistic, it still has a lot of modern amenities like nightclubs.
When you are in the mood to party and mingle with singles, there is no need to go to Moscow and other nearby cities. Some of the best bars and disco clubs in Novosibirsk include Truba Jazz Club, QOOB, Izum Club, Bar 9, and Bunker. While having a shot or two, you might find "the one" dancing on the corner.
5. Restaurants
Need to impress a date? Find a place with foods and beverages you both enjoy. After that, live in the moment as well. It does not have to be fine dining worth a couple of hundred dollars. Trying too hard can create a negative impression on your partner.
If you do not know where to go, you might be interested in Baranzhar, Beerman & Pelmeni, Gusi v Gorode, and Ambar. These restaurants are moderately priced, but their menus are to die for. These places even accept online reservations.
6. Ski resorts
Dating does not have to be slow walks and candlelit dinners all the time. If you want to try something new, skiing and snowboarding could be unique dating activities you may experience in Novosibirsk. There is no need to worry about snow gears and other skiing paraphernalia because ski resorts are ready with their rentals.
When you are in the city, be sure to visit Gorskiy Snowboard Park, Ski Resort Dinamo, Tulskiy Ski Lodge, and Gorni Ski Resort. These resorts also have lodging services that can cater to overnight stays.
7. Zoos and ocean parks
If you both love animals, visiting zoos can be a memorable dating experience.
There are a handful of zoos within Novosibirsk. Check out the Novosibirsk Zoo, Ekzopark, and Obitayemy Ostrov. If you are into fishes and other marine life species, the Center of Oceanography and Marine Biology Delfiniya would be a perfect fit. Aside from being an oceanarium, this place is also a waterpark that hosts dolphin shows.
As an animal lover, visiting zoos and ocean parks in Novosibirsk can also be exciting because they feature animals endemic to Russia.
Things to Remember When Dating in Novosibirsk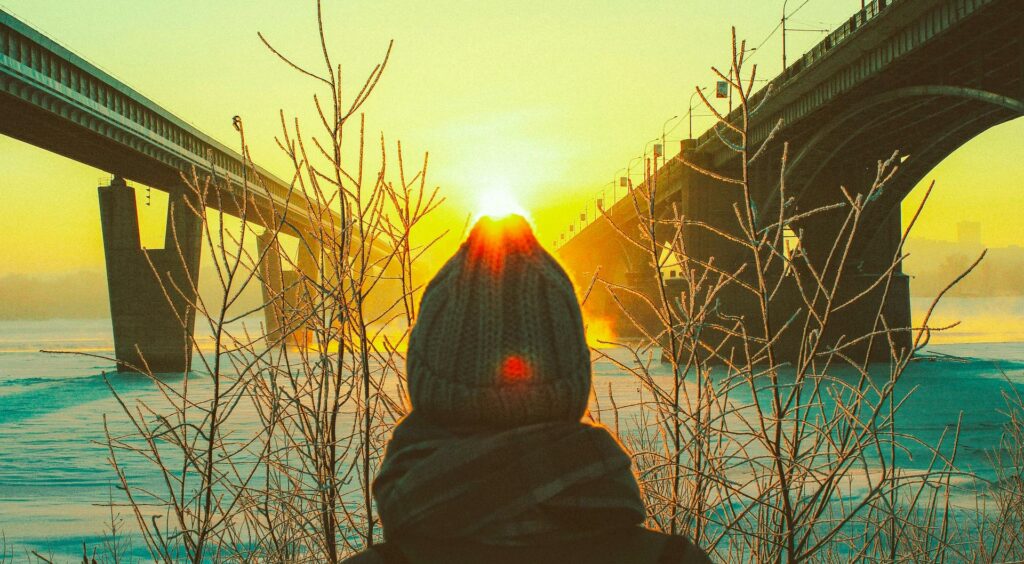 Dating Russian men and women is not the same as dating people from other nationalities. Since they are typically conservative and emotional, foreigners should observe a certain degree of sensitivity. Non-Russian people should put social and cultural contexts into consideration. 
However, this does not mean that Russian dating is difficult. When in Novosibirsk, observe these tips to make your dating life easier:
1. Enjoy the culture
One way to understand your Russian date is to understand their people's culture. Try learning about Novosibirsk's traditions and history, and you will find out why locals act a certain way or prefer a specific thing. There is no need to know everything, but you need to express your interest to learn.
Plus, indulging in cultural experiences is an excellent way to bond and form intimacy. This could be an opportunity to show sincerity in embracing your date's identity and roots.
2. Pack a jacket or two
Novosibirsk is cold almost all year round. During the winter season, the temperature can drop as low as -22°C. Even if you come from a cold-weather country, the temperature in the city can still be shocking.
It is best to dress in layers of clothing. Before coming to Novosibirsk, make sure you have at least one warm, thick jacket. Although most hotels, bars, and restaurants have indoor heating systems, moving in and out of the establishments could be dangerous if you wear only a shirt and a pair of jeans.
Being dressed appropriately will help you get to more places because most social centers are located in one block. Hailing for cabs would be impractical because clubs and other hangouts are just a walking distance from each other.
3. Spare some rubles
Unfortunately, most stores do not accept foreign currencies. Although many establishments accept international cards, lower-end stores often have no access to card payment systems.
As a practical tip, always have enough money in the local currency. In Novosibirsk, people use the Russian currency ruble. When walking around Novosibirsk, having rubles on hand will help ensure smoother dates. There are ATM banks in most busy streets. However, especially at night, foreigners are the favorite victims of pickpocketing. Withdrawing cash from ATMs would only alert wrongdoers within the area. 
For male foreigners, you should know that female Russians prefer being paid for, especially during first dates. It is a local custom that men should always spend for their wives or girlfriends.
4. Learn a little Russian
In comparison to Moscow, Novosibirsk has fewer English speakers. If you are a foreigner who does not speak Russian, interacting with the locals would be challenging.
However, you do not have to worry about getting by in Novosibirsk. Streets and establishments still have English translations, and some attendants can speak the language. However, if you want to find more success in Novosibirsk dating, learning Russian would be helpful. You do not have to be fluent. Learning the basics is more than enough.
By speaking the language, the locals would feel more comfortable communicating with you. Locals can feel intimidated by English speakers.
More so, speaking Russian works to the advantage of foreigners. Many con artists scam foreigners who aimlessly look for food or accommodations.
5. Find an accessible accommodation
As said earlier, most of Novosibirsk's social centers are located within the same block. That said, living nearby will help cut the cost of transportation. If a partner wants to get intimate, the two of you can quickly return to your apartment and save money for supposed hotel room charges. Also, if you get too drunk, the trip home is shorter. Returning by yourself is more manageable.
If you plan to stay long in Novosibirsk, it is best to find a more permanent residence. This way, you can safely put your belongings in one place and avoid the risk of misplacing things when you opt to move to different areas occasionally.
Give Online Dating in Novosibirsk a Shot

In a post-pandemic era, meeting singles in Novosibirsk can be challenging. One of the safest and most convenient ways to find a match is online. If you do not know where to start, TrulyRussian is the place to be. With a vast network of fun-loving and exciting Russian singles, it would take no time to find the one for you. 
Remember, always be yourself and have fun!