Discovering Kyrgyzstan Dating Customs
Kyrgyzstan is a beautiful place with gentle locals, welcoming culture, and exquisite scenery. It's called the Switzerland of Central Asia for a reason! They have vibrant customs and traditions, with an abundance of ethnic groups. Their deep and powerful cultures are primarily due to their geography and history forming present-day Kyrgyzstan.
Although Kyrgyzstan has depth and power that's enough for anyone to fall deeply in love with the country, there are still pieces that remain a mystery. One of the many is Kyrgyzstan dating culture.
Get to know the dating customs in Kyrgyzstan if you're planning to win your Kyrgyz online date or are still testing the waters of dating in Kyrgyzstan. Read this piece with an open mind and heart. Enjoy!
Traditional Dating Customs in Kyrgyzstan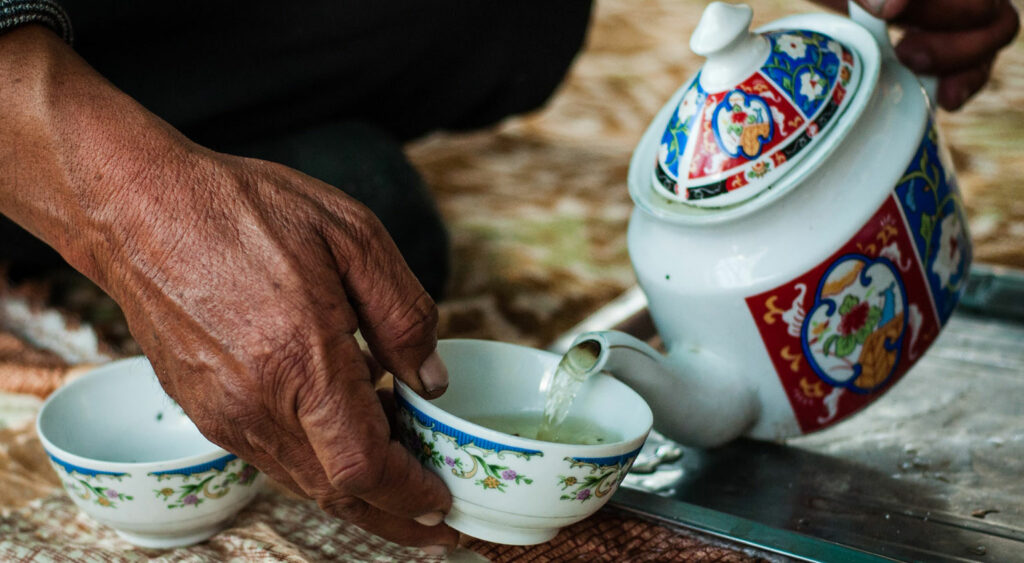 Kyrgyzstan carries a few traditions and cultures from Korea, Uzbekistan, Mongolia, India, China, Turkey, and Russia. Hence, their customs are varied yet very strong. That's why, despite the world's modern outlook on life and love, Kyrgyzstan is still a traditionalist country. They hold on to rituals and traditions, obeying them up to today.
The most common — and widely controversial — Kyrgyz culture is marriage, specifically bridenapping. Bridenapping (bride kidnapping) is a traditional practice of capturing a bride to marry. Although illegal, as it is done by force, families allow it to happen.
In Muslim Kyrgyzstan, where virginity is highly revered, a "bridenapped" lady is considered tainted. This is why families allow the marriage to happen to spare the household from shame. Moreover, families permit it to happen as the husband will pay for the wife's education and living expenses. Evidently, it's a huge financial help.
To say that women are afraid is an understatement. Since hitting puberty, they've been worrying about being bridenapped. As such, if you fall in love with a Kyrgyz woman, assure her that you'll take care of her. Acknowledge their traditions, but let her family know that you will support her financially and emotionally without having to go through extreme measures.
Of course, if you're looking for someone serious, you won't have to worry about dating a Kyrgyz woman as they are kind and loyal. This also goes true with the men. However, if you're looking for a hookup, singles in this country aren't your audience. They are mostly reserved and shy. Thus, the only action you get while trying to have a hookup are kicks — even from women! Side note: Women were taught to fight as kids, so you will want to be careful as they fight like men.
Kyrgyzstan's Modern View on Dating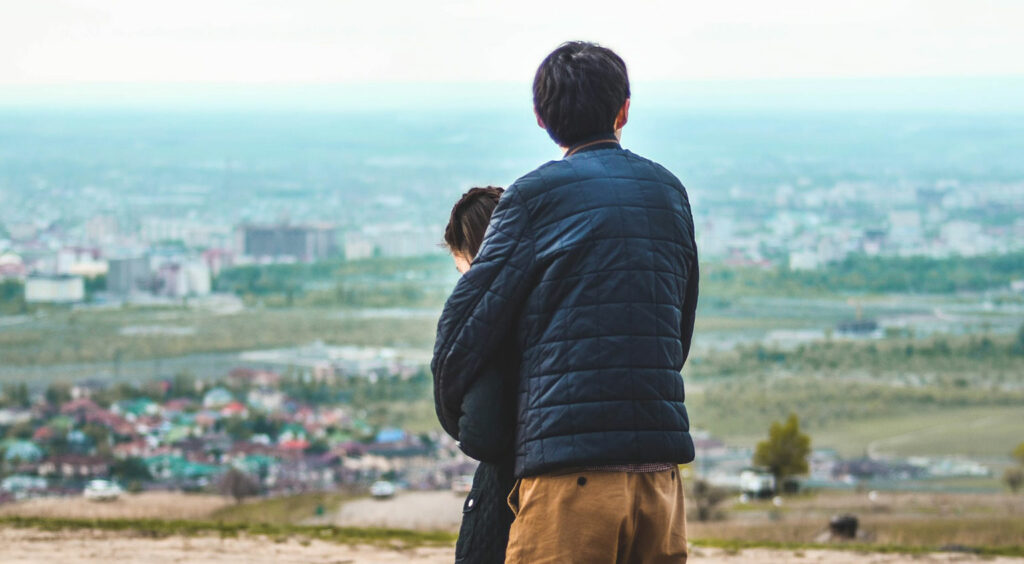 Singles in Kyrgyzstan, especially those that studied or lived abroad, practice the Western dating culture. However, many still keep a significant portion of their traditional dating norms.
Below are the modern-day Kyrgyz singles' views on dating.
1. During the first date, Kyrgyz singles rarely initiate the conversation. Besides shyness, the reason for this is because most of them are not fluent in English. Thus, do the extra steps and learn the language.
2. Chivalry is essential in Kyrgyzstan. On a date, you need to pick her up from the place she told you, open the door for her, pull the chair, and pay for the meal at the end of the dinner. Kyrgyz people believe that chivalry shouldn't die, despite the casualness of modern dating.
3. Men in Kyrgyzstan like to protect women. They extend their help, regardless if it's asked or not. For a woman that's used to men treating them as equals, this may feel overwhelming. If it's a dealbreaker for you, express your feelings to your Kyrgyz date. Honesty is fundamental in a budding relationship.
4. Despite the world's relaxed view on dating, men and women in Kyrgyzstan are still reserved. They treat sex as a sacred thing and something that only married couples should do. They still keep their traditions and obey them to a T. So, be patient and understanding with your date.
5. Most Kyrgyz singles have many superstitious beliefs. They make sure not to sit at a table or desk corner or even clean a table with paper. They believe that running the risk of doing this may result in them never getting married or getting a bad wife or husband.
How to Immerse in Dating Customs in Kyrgyzstan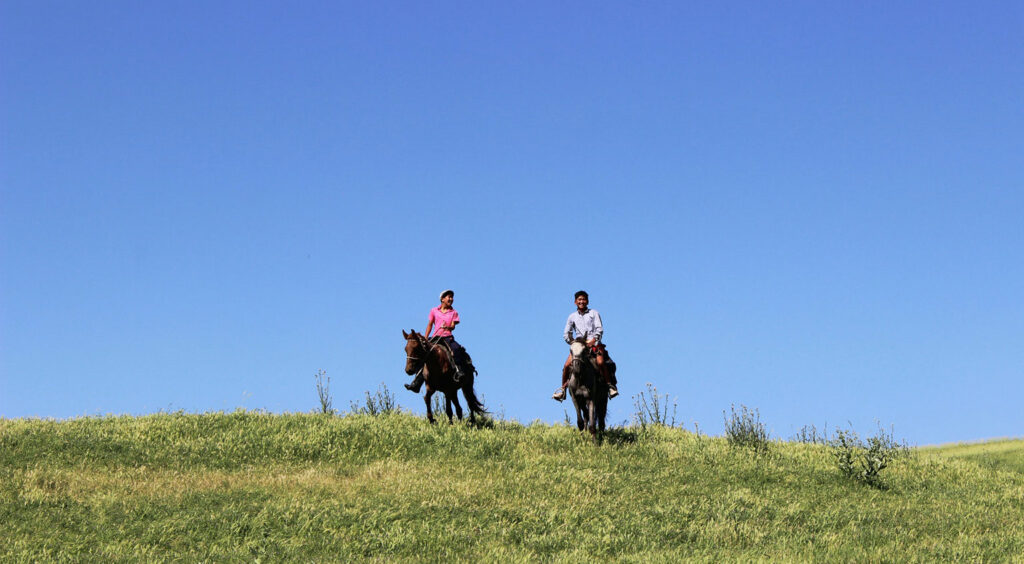 Despite your affection for each other, language and cultural gaps are always a problem in international romance relationships. This is normal, of course, as you are shaped a little differently.
As such, to help make your love life a little easier, here's how you can practice Kyrgyzstan dating customs when dating a Kyrgyz single. Brave your way into their lives and hearts by checking out the list below.
1. Give each other time to warm up
Like any dating relationship, honesty is essential. However, you might want to tone down the honesty a bit at the onset of the relationship. Give yourself and your date a chance to warm up! The relationship may be all exciting and fun, but it's as foreign to them as it is to you.
2. Learn Kyrgyz's national language
There are only a few Kyrgyz singles that are fluent in English. So, take the extra steps by studying the language. Your Kyrgyz date will appreciate your effort. Learning their national language would also keep love quarrels from happening due to miscommunication.
3. Respect their religious leanings
If you see your date practicing religious beliefs, don't mock them for it. Respect their spiritual leanings. You may even see this as a learning journey for you. View it as a test of your love for each other.
4. Manage your expectations
Always be sure to manage your expectations, and don't apply your foreign dating style to Kyrgyzstan. They have their own customs, and your Kyrgyz date may not appreciate your different dating style.
5. Discover new things together
To strengthen your relationship, you need to do similar things together. This may go from simply eating food you know you'll both love or visiting a place that will be your love nest. Creating a shared experience is new and exciting and would strengthen your connection. This would also keep the spark in your relationship.

Take these Kyrgyzstan dating customs to heart
Discovering Kyrgyzstan is a beautiful experience in itself. So, finding your other half in Kyrgyzstan will make the experience more remarkable.
When creating your itinerary for your travel to this beautiful country, include finding love! Finding a lovely and kind Kyrgyz bachelor and bachelorette through TrulyRussian would also be a wise start. All the best on your international dating journey!