A Basic Guide to Moscow Online Dating
When it comes to relationships, Russian singles are amazing. They are courageous, passionate, and fierce, but also tender and kind. They will delight you with contagious laughter and a charming accent. Also, they will always make you proud.
Russia's capital, Moscow, is without a doubt the ideal spot to look for Russian singles. With almost 13 million citizens, Moscow is Russia's most populated city. Single women and men make up a substantial part of the group. 
In many regards, dating here is like dating anywhere else. After all, people are human beings, and people around the world are searching for love. At the same time, the norms are likewise very different in each country.
If you want to meet singles in Moscow online, we've put together these Moscow online dating tips. They include all of the tips you'll need to have a lasting relationship with Russian singles in the city.
Moscow Online Dating Culture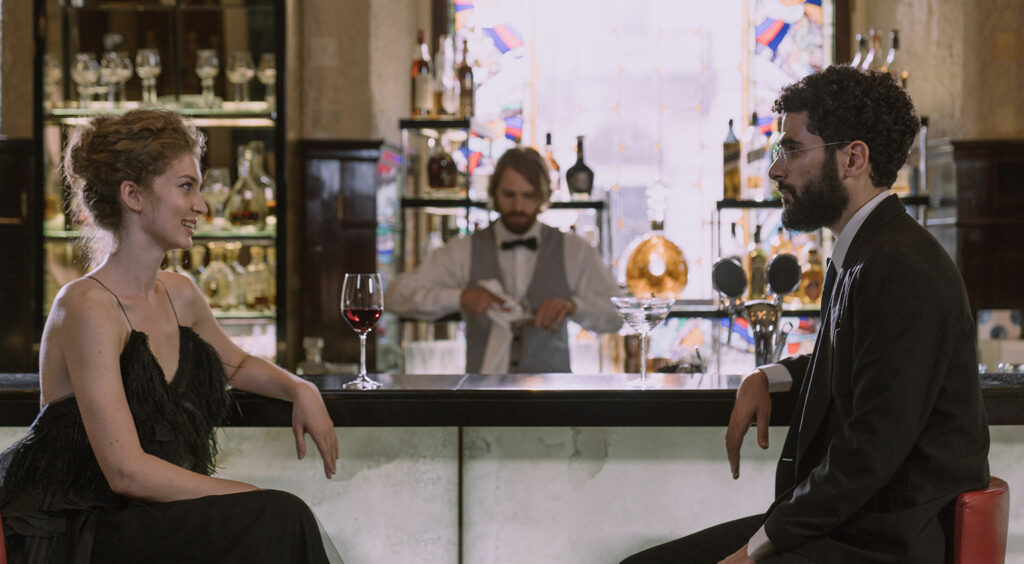 Meeting a significant other through acquaintances has been overtaken by meeting through the internet. People are increasingly trusting of modern dating technology, and the taboo of meeting online appears to have faded.
When contrasted to people you can meet personally, internet dating platforms have significantly more expansive pools of potential companions. Scale is a huge advantage for dating websites. Even if the majority of the people in the pool aren't your vibe, having a broader selection increases your chances of finding someone who is.
Without further ado, here's what you need to know about online dating in Moscow.

1. Chivalry is common among men
When you visit Moscow, you'll notice that the concept of gentleman chivalry is widely emphasized in dating. Per the Mezzofanti Guild, dating in Russia places a significant emphasis on male chivalry, which can have both harmful and beneficial implications for women wanting to date men.
2. Men should make the first move
On online dating sites, guys usually always send the first message. Upon meeting for the first time, they must hold doors open for their dates and assist them when they ride off to trains and buses.
On the other hand, women are expected to devote a significant amount of time to their looks and accomplish traditionally feminine tasks for their partners, such as cooking and cleaning.
3. When dating, women must receive flowers
If you want to go out on a date with Russian singles, you must note that flowers are required not only for special occasions but also for regular dates.
Make sure you give an odd number of flowers, as even numbers are reserved for funerals. Also, stay away from yellow flowers, as they represent separation or breakup. Avoid also orchids with a meaning of separation, carnations that are overly formal and harken back to the Soviet era, and lilies that smell too acute.
Red roses with long stems are a safe and popular pick because they symbolize love. They're pricey, but there's no need to give a dozen or more. One red rose is just as lovely and will be greatly appreciated.
If you feel red roses are too corny, try tulips, irises, or even romantic garden flowers in the spring.
3. Men plan the dates
When you're conversing with Russian singles on online dating sites and want to meet up in person, keep in mind that girls aren't supposed to plan the date. It's the man who plans and surprises his woman.
4. Dressing to impress
Dressing up a little more than you usually would for a date with a Russian, whether you are a man or a woman, is a great idea. Wearing a jacket is appropriate for a gentleman, whereas makeup and high heels are appropriate for a lady.
5. Observing body language
When you meet anyone in Russia for the first time, you will typically shake hands and make eye contact. Personal space is not usually maintained in Russia. As a result, you'll frequently encounter individuals standing close together and conversing animatedly but quietly.
During discussions, there is often a lot of physical contact. This may make you feel uneasy at the beginning of a relationship, depending on your background. If you prefer not to say anything, just remember that this isn't exactly a sign that a man is interested in you. It's simply their culture.
Tips for Successful Online Dating in Moscow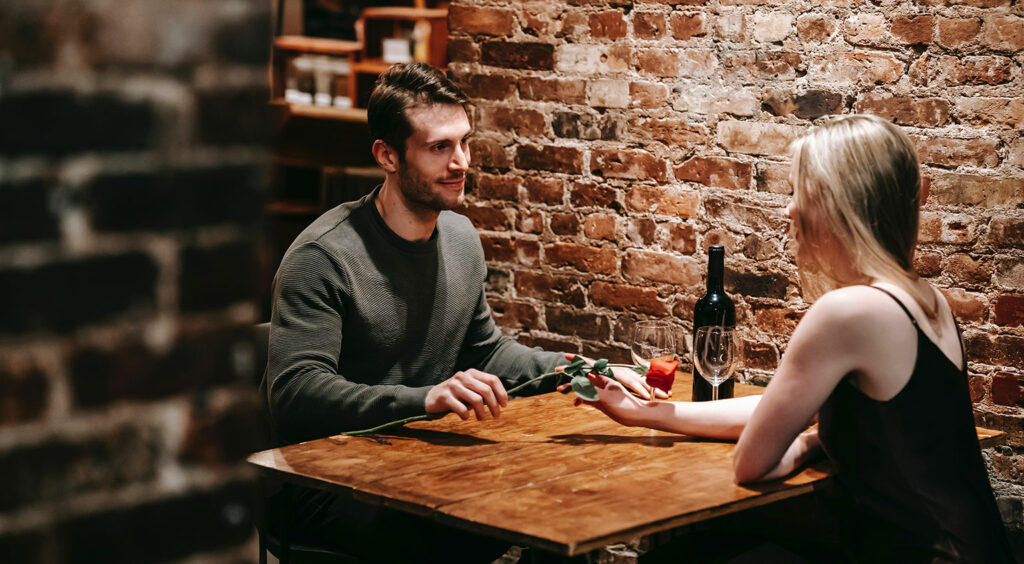 1. Learn a little bit of the language
Only a few Russians are fluent in English, and some can only communicate in broken English. Also, when visiting Moscow, keep in mind that all street signs and shops are written in Russian. This makes the language barrier already a concern.
So, if you are a foreigner looking for a Russian date in Moscow, it's essential that you first learn a little more about their language. As a result, you won't have to worry about language barriers when you communicate.
This would also impress your Russian partner. It shows that you are genuinely interested in knowing and understanding their culture.
2. For men, take care of dinner and dates
As mentioned earlier, Russian men are known to be chivalrous. These are the type of men you're competing with when trying to win a Russian lady's heart.
Also, even if they lived in a modern metropolis like Moscow, most Russian ladies are fairly traditional. They are accustomed to the practice of gentlemen paying for dinners and dates. But it's essential to understand that this isn't true of all Russian women. Some people are quite self-sufficient and would gladly split the bill with you.
Nonetheless, if you want to be on your A-game when dating a Russian, it is better to show them that not only Russian men can be chivalrous. When you meet personally, plan the date and offer to pay for it!
If you meet a lovely Russian woman from Moscow, she will not expect you to take her to fine dining restaurants. After all, all she wants is to learn more about you. Even so, a little more effort won't go unappreciated.
3. Demonstrate good values
This tip is what gives you the upper hand over Russian men. The majority of Russian males are rough and violent. You may stand out just by being patient, caring, and ensuring that your date is comfortable, pleased, and well-treated while they're with you.
If your date attempts to relate their life experiences and concerns, simply listen to them and refrain from offering negative comments. Make sure the words you use aren't insulting or hurtful to them. Take it easy on the relationship and be kind with it. Never broach a subject that could jeopardize your first date.
All in all, make sure you know how to keep your cool and avoid being lumped in with the bad guys.
4. Give women presents
Flower bouquets are the most common gift presented to Russian women. If you are a clever type, you can create personalized presents to make them distinctive and memorable. If you don't know what to get her, flowers are still a fantastic choice.
When it comes to important occasions such as holidays and anniversaries, Russian ladies adore bouquets. When you present her with a bouquet, make sure the amount of flowers is an odd number. As we mentioned, an even amount of flowers is reserved exclusively for funerals.
5. Be yourself!
Russian singles prefer to date genuine and honest people. Make it clear to your date your interests and the type of relationship you hope to have with them. Nobody wants to be deceived, so be honest with them right away to avoid any resentment and tension.

Try Moscow online dating today
To put it another way, Moscow online dating is nearly identical to any other sort of dating found in other parts of the world. The only distinction is how you express affection to your Russian partner.
In the end, just do your best and enjoy yourself. That is, after all, what dating is meant to be about.