Navigating the Dating Scene in Moscow
Moscow is a perfect place for romance. It has aristocratic historical buildings, out-of-this-world cuisines, and fantastic nightlife. However, going straight to this region without knowing anything will not guarantee you a good and memorable date. It's best to learn more about the Moscow dating scene to maximize your dating experience.
What It's Like to Date in Moscow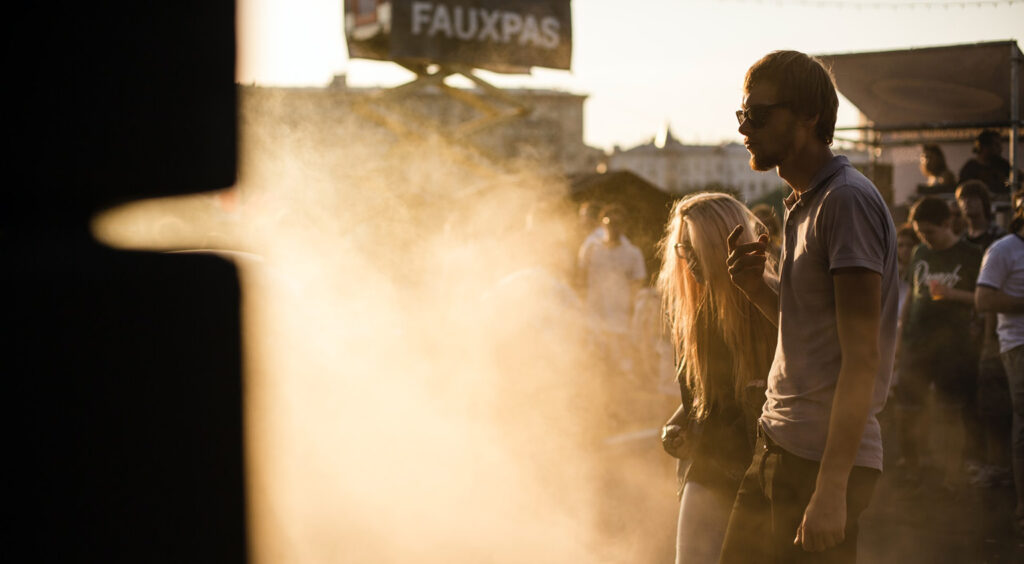 The Moscow dating scene is different from other dating scenes in the world. Because of the region's conservative nature, people observe dating customs almost treated like sacred traditions. Carelessly dating anyone within the area only calls for trouble and embarrassment.
For a bit of a head's up, here are some of the things you should know about dating in Moscow:
Dating Etiquette
People from Moscow are traditional in both lifestyle, preferences, and dating.
Many people firmly believe that in relationships, it's the guy who should always take the lead. A man should approach a woman first. Also, he should pay for their dating expenditures. A man making a woman pay the bills or even a part of it is considered shameful.
If a Moscownian woman rejects a man, many will encourage the guy to try again. Most of the time, these women like to play hard to get to see a man's worth.
Dating Scenario
Like in any other place, people from Moscow prefer to hold dates in fancy restaurants or bars. The classier, the better. Getting into these places creates an impression of economic stability and personal success.
Also, both men and women like to dress to impress. Russian people like to do this in general. It's an unspoken rule that their dates should put up the same effort as them in outward appearance. For Russian people, dressing up is an expression of respect.
Dates are considered formal events. While there are no official dress codes, Russian people wear formal attire when meeting someone for a date.
Gender Stereotypes
Aside from the bill-splitting tradition, more gender stereotype rules exist in the Moscow dating scene.
During first dates, couples should not act too intimately. Men should limit physical interactions as much as possible. However, women may offer men to hold their hands or hug them. This rule does not work the other way around.
When dating in Moscow, men have to be polite and gentlemanly. Men always carry the responsibility to make their dates feel respected. On the other hand, women have to look fabulous when going out. Putting on makeup and wearing high heels is a bare minimum.
First Impressions
For most people in Moscow, first impressions last. Failing to impress a partner or doing something that causes embarrassment may prevent a second date from happening.
In attracting a date, Russians prefer relying on their physical assets instead of buying luxurious accessories. For women, they use makeup and clothes to accentuate their natural beauty. For men, they get a good haircut and maintain a good figure.
Non-Russians should not feel easily offended by their date's standpoints. Russians are relatively opinionated, but they do not mean to offend anyone. If you can tolerate their strong opinions, you are good to go.
First Dates
As previously stated, first impressions matter during Russian dates. If you want your date to think highly of you, be sure to act carefully.
Being late is a 50-50 scenario. If you are a man, you cannot arrive later than your date. Otherwise, you might disrespect her. For women, being a few minutes late is allowable. Men respect the time women invest in preparing themselves for the date.
When it comes to hook-ups, Moscow dates do not usually end up in first-date sex. Most of Moscow's men and women are too conservative for that sudden development.
RECOMMENDED: Killer First Date Ideas in Moscow
Dating Activities
Russian men and women always consider dates as romantic affairs. They want to engage in dating activities that will spice up the romance between them and their partners.
In Moscow, people typically go to areas with magnificent architecture and breathtaking views. For example, couples go gallery-hopping to see different artworks and pieces. It's an excellent activity to appreciate Russian art, but it's also an opportunity for couples to have a quiet time together.
RECOMMENDED: The Grandest Romantic Things to Do in Moscow
Dating Hotspots
While most of Moscow's people are conservative, there are a few exceptions.
If you are into hookups and other short-time shenanigans, then Moscow is still a place for you. Moscow is filled with hot and exciting people. However, you cannot find them easily. The country's conservative nature prevents them from going all out.
Nightclubs are accessible places for hookups. Some of the trendiest nightclubs in town are Gipsy, Secret Room, Varka Gastrokvartal, Lesnoy, and Miks.
You can still find potential hookups during the day. But, it would help if you will not draw too much attention to avoid nasty stares.
Online Dating

Online dating is also prominent in Moscow. After all, it's an easy way to connect and build relationships with others.
When it comes to online dating, people should prioritize their safety. Unfortunately, many dating sites scam people for a perfect Russian husband or wife. After finding a dating site you can trust, be sure to put up an authentic profile. Russian people can easily spot catfishes from real people.
Also, it would be best if you don't overestimate the locals' English proficiency. A lot of them may not speak English well. Stick with video chatting to build more intimacy. 
7 Easy Tips That Raise Your Dating Success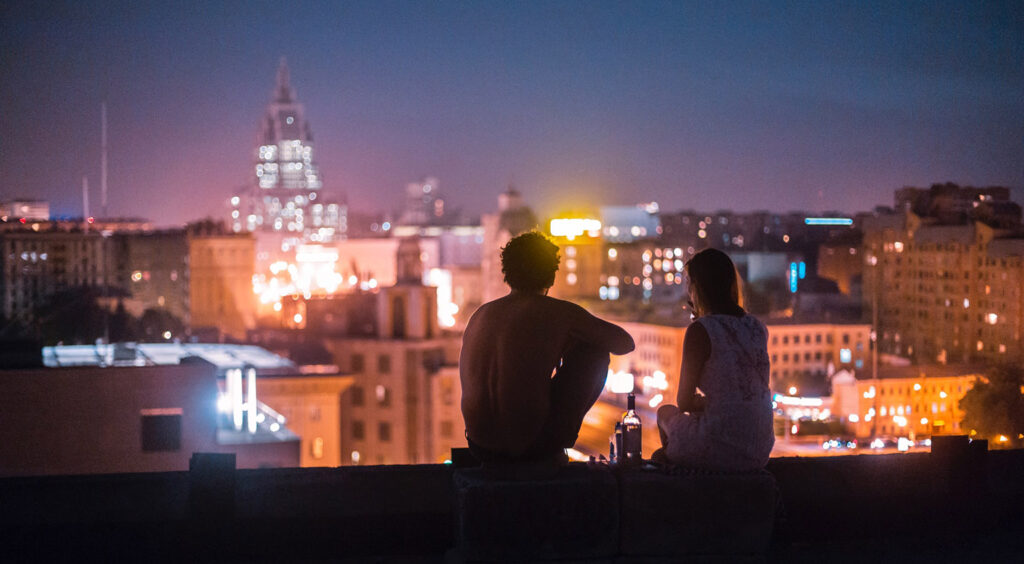 After having a rough context about the dating scene in Moscow, it is now time to learn some tips and tricks about dating in the locality. The following guidelines will not guarantee a 100% success rate, but they will provide valuable insights you can practice as time passes by.
1. Find a good first date spot
First dates can make or break a dating relationship. As said earlier, being fancy is normal for people in Moscow when they go on first dates.
If you have the money, take your date out to a good restaurant. Take them to a place where they would enjoy the food and ambiance. Russians do not have a specific preference whether the first date should be a breakfast, lunch, or dinner date, so go for what suits you and your partner.
2. Look the part
After booking a nice first date spot, assess your appearance. Both Russian men and women prefer their dates to look presentable and easy on the eye. Go to a trusted salon and have a short grooming session. Pick out a good outfit that will suit the vibe of the date venue you have set.
Lastly, believe in yourself. Confidence can make a man or woman shine more than what their outward appearance projects.
3. Familiarize the local culture
Do not be a stranger to Moscow, even if you are not from there.
Dating Russians involves a lot of talk about the local culture and tradition. If you display inappropriate action or reaction towards local culture and tradition, your date might develop negative impressions of you.
To prevent that from happening, learn as much as you can. Helpful information is accessible on the internet.
4. Give modest gifts
Russians love to give and receive gifts. Despite their extravagant appearances, Russian people are not materialistic individuals. They value gifts that their special someone gave to them. Anything given from the heart is always appreciated.
However, be careful with the type of gifts you give. Too expensive or luxurious gifts can create a wrong impression. You might pressure the other party to return a gift with the same value.
5. Learn some Russian
English is not widely spoken in Moscow. Because of this, non-Russians may have difficulty connecting with a local during their stay in the region.
It's best to learn a bit of the Russian language to loosen the communication barrier. Learning words for "hi," "good morning," and "I love you" could help make a difference in the dating realm. If you are planning to stay longer in Moscow, better learn the language formally.
6. Be sensitive enough
Russians can be sensitive. Since they are intensely patriotic, they may take offense for country-based jokes that are uncalled for. Also, Russians are extremely family-oriented. If you say something terrible about family members without any context, expect a break-up soon.
Refrain also from pressuring your partner about sex. Before engaging in hook-ups, make sure your partner consents to the doing of sexual activities.
7. Be clear with your intentions
Generally, Russian people think of dating as the last step before marriage. If you show intentions of dating someone, it may be interpreted as an invitation for marriage. If you do not mean this to happen, declare your intentions beforehand. If you only want hook-ups or casual dates, please say so.
When you are in Moscow, you are there to have fun. Never be too carefree and break another person's heart.
Your perfect match awaits in Moscow!
With its wonderful urbanscape and rich culture, Moscow is the perfect place to start your dating journey. Take note of the tips above to enjoy your experience in the Moscow dating scene — and you may just find the One.
However, you may realize that finding your match is not as easy as you thought. In that case, you should try online dating.
TrulyRussian is a dating website that matches you to your Russian soulmate. Regardless of your location, we can find ways to match you with interesting and lovable individuals in Moscow.