The Grandest Romantic Things to Do in Moscow
Looking for romantic things to do? Then head on to the love hub of Russia — Moscow!
Moscow is the capital city of mighty Russia. It is the central point of history, tradition, fellowship, and social intercourse in the country. As a reflection, the megacity is full of artistry that shows Russia's vibrant culture.
Moscow is indeed a romantic city. It is one of the best cities in Russia to meet Russian singles.
People in Moscow also reflect this culture of amity and amour. In the home, at work, or within the community, the Muscovites possess genuineness, respect, and kindness. The Russian dating culture is rich, vibrant, and authentic as well.
Nine Romantic Things to Do in Moscow
Moscow has many beautiful sights and romantic places to experience. If you are searching for the best romantic things to do in the magnificent city, then read on.
1. Play games retro-style at Museum of Soviet Arcade Machines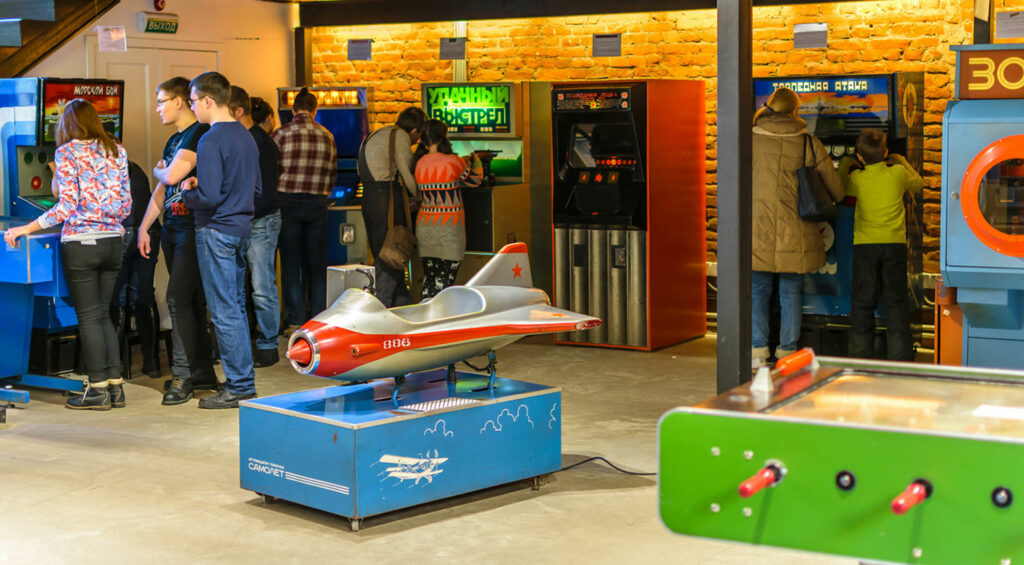 How about some time traveling for a date? Transport yourselves to the past with the Museum of Soviet Arcade Machines.
Right in the heart of modern Moscow is this gem of a place filled with the 70s and 80s games and activities. They also have tours highlighting vintage attractions, like vending machines, game tables, analog photography, and many more. The place features the Golden Age of Videogames and electromechanical machines of the Soviet.
If you were one of the kids who got to play retro games like Morskoi Boi, Gorodki, and Magistral, you will really have a nostalgia attack. Even the kids who have only seen the sophisticated ones could appreciate the history of the games they now enjoy.
Not only that, the Museum of Soviet Arcade Machines is so affordable and fun. You and your date can spend hours and hours without realizing it.
2. Watch the city and the skies at Observation Deck PANORAMA360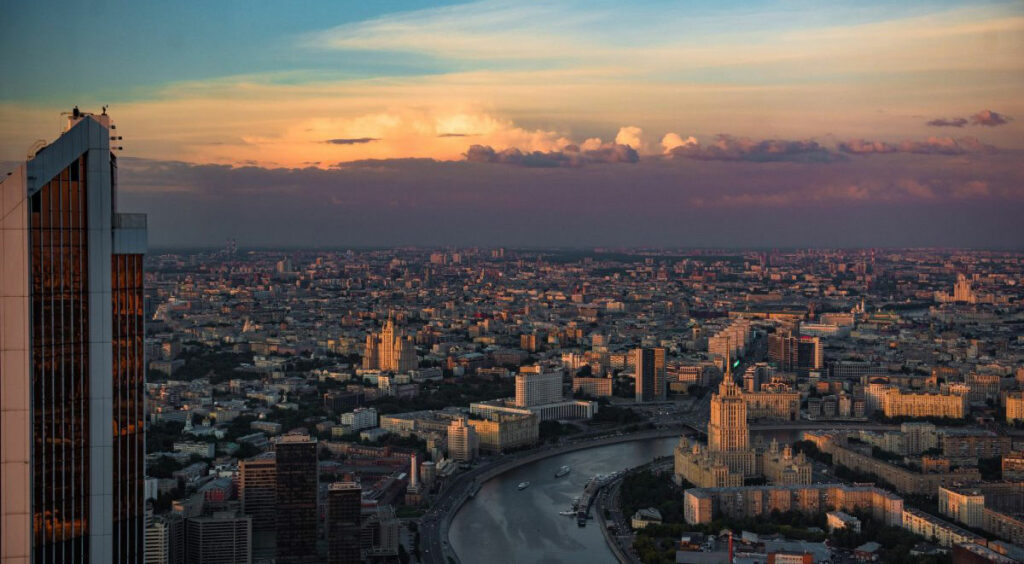 With a 327-meter height, the Observation Deck of PANORAMA360 is the highest of its kind in the whole of Europe. As the name implies, the destination offers an all-around view of the city. It boasts floor-to-ceiling windows about six meters tall.
Seeing the breathtaking spectacle from the deck is definitely one of the most romantic things to do in Moscow. If it isn't enough of a dating spot yet, PANORAMA360 also has an ice cream and chocolate factory. Yes, right at the skyscraper, way up on the 89th floor. Your inner child will be super delighted with this additional surprise.
Lastly, you can book a dinner date from Love Panorama. Imagine having the most romantic, highest date in their restaurant under the starry skies.
3. Ride a hot air balloon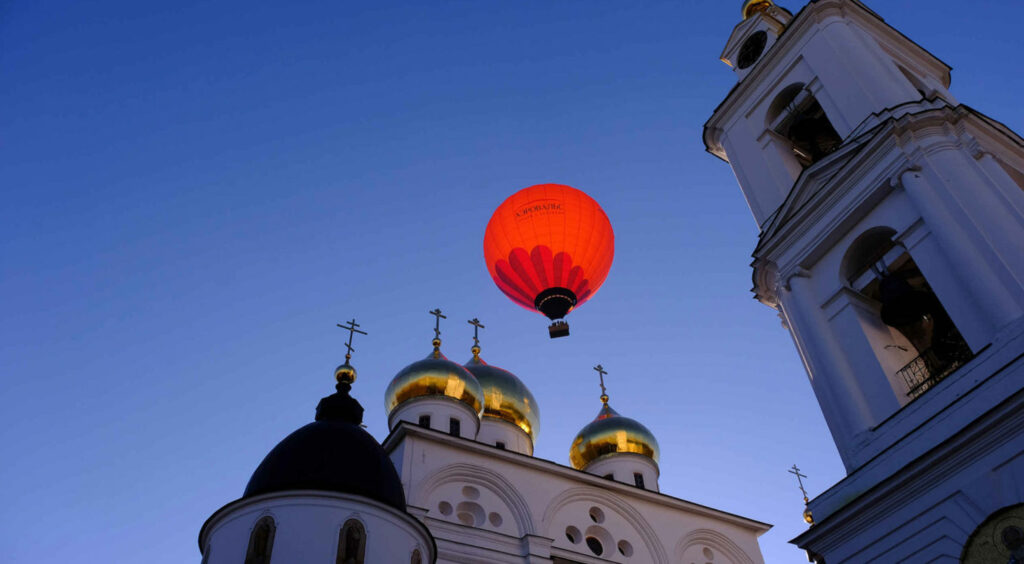 Love to see the Moscow views but would like to take it to the next level? Then ride an exclusive hot air balloon and fly over pine forests and rivers.
There are packages available that will take you from the hotel to the launch site. You will learn a new skill as a couple as you are taught basic safety. You can then have your date for an hour up on the balloon!
This, we guarantee, will be a date to remember forever.
4. Visit Sokolniki Park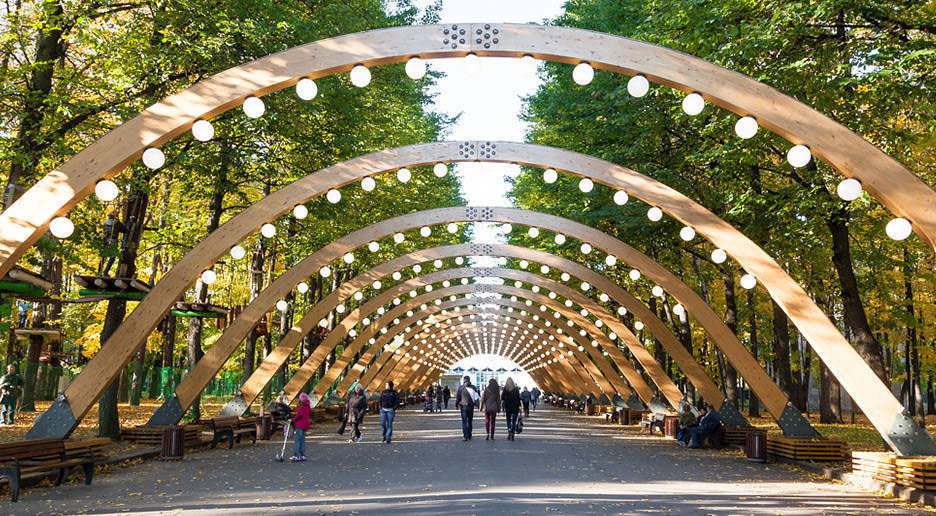 Sokolniki Park is a historical destination that has kilometers of greenery and flowers. Ask your beau out on a first date where you can have a quiet, relaxed stroll in the gardens and get to know each other.
The beautiful, informative museum is also good to visit if one or both of you are new to Moscow. Go brush up on Soviet History while enjoying each other's company!
The park is also great for long-term partners for the outdoor activities it offers. You can play at the funfair, rent a bike, or get into a boat ride on the lake. During winters, the park is open for skiing and skating activities as well.
5. Explore the Moscow Metro
The Moscow Metro is more than 400 kilometers of glorious beauty. It isn't just famous for its top-performing trains and efficient schedules — the train interval is just 40 seconds! It is also globally renowned for its architecture, paintings, and even live music and art performances.
The Moscow Metro also has a museum at the Vystavochnaya station if you want to know more fun facts about the subway. Meanwhile, the archways of Mayakovskaya station are just the right place to take your ultimate Instagram travel pictures. The Novoslobodskaya station's highlight is its stained-glass panels that set a very romantic ambiance. Also, the palace-like build and decor of the Komsomolskaya station look straight out of a fairy tale.
Each station is like a portal to numerous worlds of wonder. And there are 264 more stations to explore! Who would have thought public transportation can be so cool?
6. Get a private tour of the Tretyakov Gallery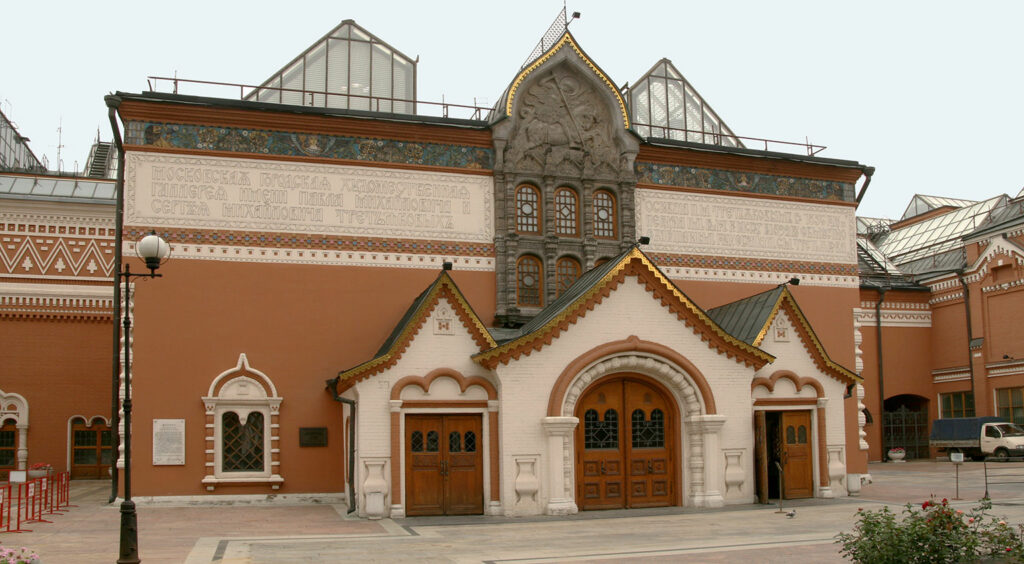 A visit to the Tretyakov Gallery is perfect for a solemn date where words aren't necessary for souls to connect. Visual arts can be meditative like music, and when experienced together, it forges a deep bond.
Experience a distinct closeness with a private excursion at the Tretyakov Gallery that can be in English, French, or Russian. You can also join scheduled exhibits and events, so you get to socialize with other art patrons too. There are around 180,000 pieces of art from different eras to see.
House museums of great artists are best for a more immersive experience. Imagine being in the artisan's space where they created a masterpiece. Turn this incomparable experience into one you'll never forget by sharing it with the most special person in your life.
7. Have an artist make a portrait of you as a couple in Arbat District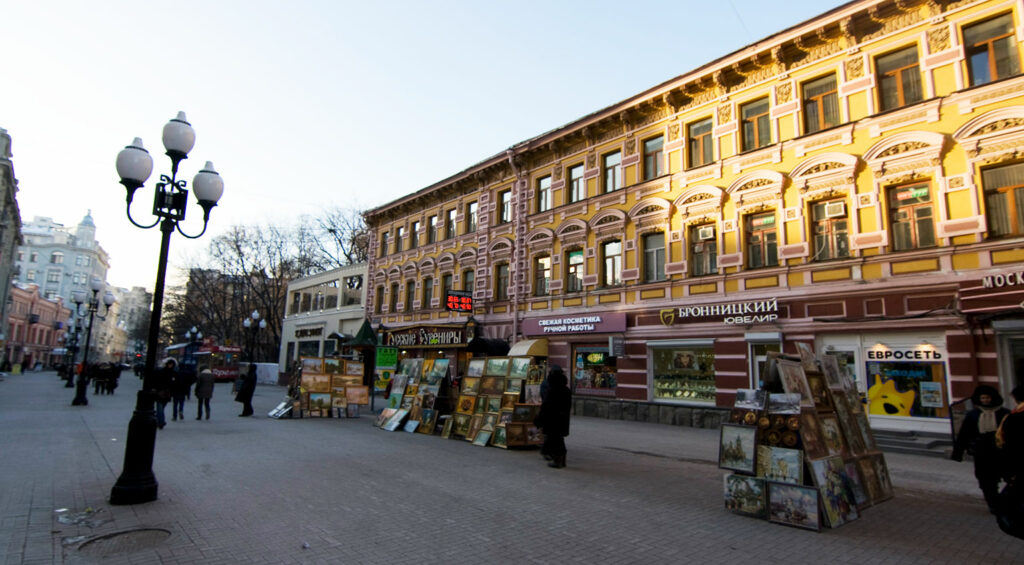 Art fans but you and your partner prefer it rogue-style? Then head on to Arbat Street in the famous district where artists stand by to sketch or paint passers-by. Ask one to draw you and your sweetheart.
Having your portrait made is a fantastic idea for a romantic date. It can capture the moment like a camera would, but with a nice personal touch. Modeling for the artist is also a unique experience if you both haven't done it before. And well, it will give you an excuse to pose for an embrace or look into each other's eyes a tiny bit longer.
8. Swim and relax at Sanduny Baths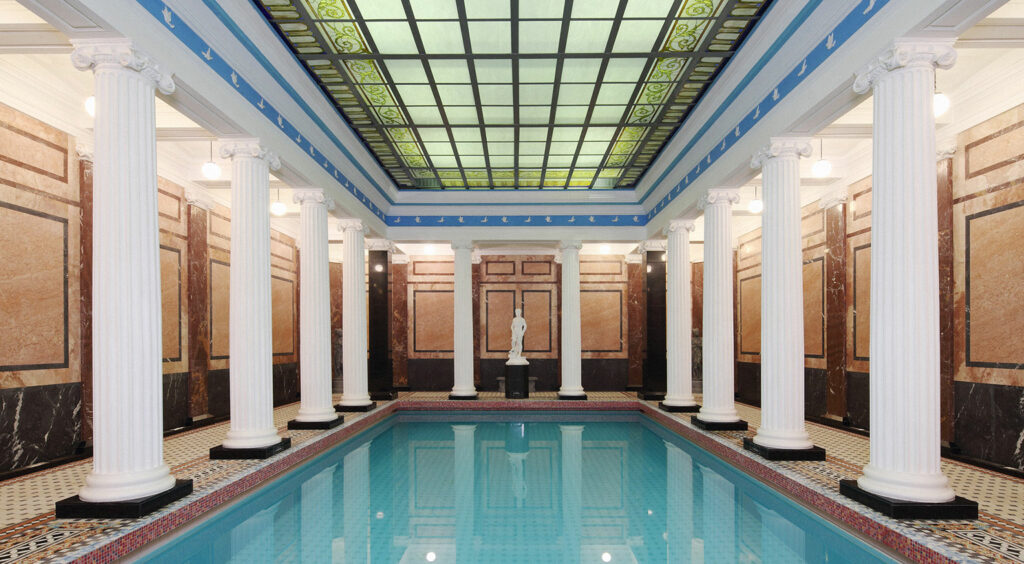 The Sanduny Baths' 19th-century architecture is reminiscent of the ancient Romans rule. The views alone are romantic, but availing of the amenities will complete your visit.
Relaxing at spas and baths is one of the most romantic things to do in Moscow. There are many shops and centers in the city, but the Russian Sauna and Parenie in Sanduny Baths fit best if you want an authentic banya. You and your darling partner can have a dreamy treatment of venik that will relieve stress and tension, reduce inflammation and decrease blood pressure.
The Russian Sauna and Parenie in Sanduny Baths are elegant, sexy, and tranquilizing — perfect for ending a busy day in Moscow.
9. Go on virtual dates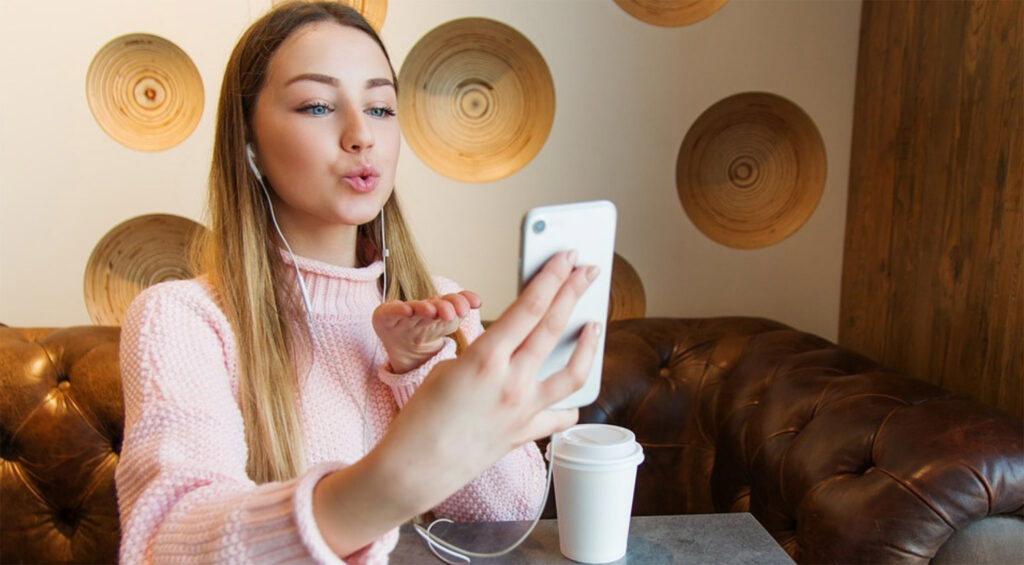 According to a 2017 survey, Russia ranked first among countries to have downloaded the most number of dating apps. Online dating has become part of most young singles' lifestyles to find love in Russia.
In the second quarter of 2020, the use of video communication services topped in Russia due to lockdowns brought by the COVID-19 pandemic. Fast forward to the present, it has become an indispensable tool as the world continues to fight the pandemic. More of our time is spent at home than outside, so we are left to internet devices to continue socializing.
If you are single and searching for your Moscow love, you can find Russians online and have your first date virtually using video calls. If you are currently in a serious relationship but cannot be physically together due to circumstances, you can still have virtual dates. Gone are the days when long-distance relationships don't thrive.
Even the magnificent tourist spots are welcoming virtual reality tours, so you can still experience them together even when physically apart.

Enjoy your romantic escapade in Moscow!
Moscow is a social center. There isn't any other city so alive and conscious it flows like the movement of water. So spirited and dynamic!
Make sure to check out these lovely places to start your list of romantic things to do in Moscow. They are awaiting your arrival.