How to Find Love on the Most Popular Dating App in Russia
"Finding love" or "to find love" is one of the most commonly used phrases these days, whether you are a person who is looking for somebody to talk to or lonely and wants to have a causal relationship with someone. If you're looking for love between the borders of eastern Europe and northern Asia, signing up on a popular dating app in Russia is the best place for options that one can easily access anytime and anywhere.
Dating Russians can be a fun societal experience. You just have to find a popular dating app in Russia that works for you and set your preferences to discover who you can have a good vibe with. New dating apps are worth the try if you are testing the waters for some good time. Russian women are some of the most attractive globally. So it is no wonder you fancy meeting someone extra special on a Russian dating app or site!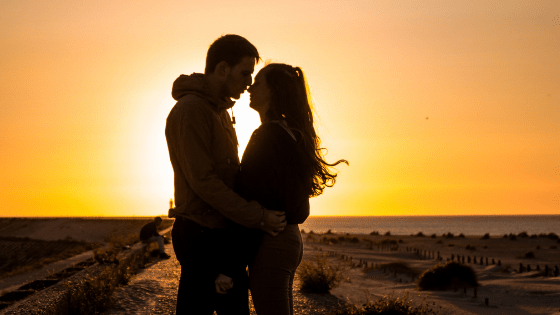 Take Note
Language is the common ground for dating in Russia and anywhere in the world. To speak the local language is a considerable advantage to have as many Russians don't speak English. This way, you can have some decent conversations. It is also a plus if you have a good work ethic and superior conversational skills. The odds of finding your match are significantly higher. The more you speak of the Russian language, the better.
If you are in big cities like Moscow and Saint Petersburg, you will have an expansive pool of singles to choose from.
Should you decide to sign up for the Russian online dating site you have chosen, be sure to read member profiles carefully as you might come across a lot of fake profiles. Always be aware of profiles with photos that are too good to be true. Also, take note that having your dating profile on a PPL (Pay Per Line) dating app or website is a scam, and plenty of dating apps and sites have banned it. Know what you are getting into to avoid getting ripped off in your pursuit of a Russian romance. Always be wary of what information you provide.
Related Article: How to Spot & Avoid Russian Dating Scams
Getting started with the best dating app in Russia
Some dating apps in Russia can bring you a range of singles looking for diverse relationship types. It is always the best idea to search for multiple Russian dating apps or dating sites so that you can check the possibilities to those that best connect to your liking. Here are a few guidelines to find the best popular dating app in Russia for you.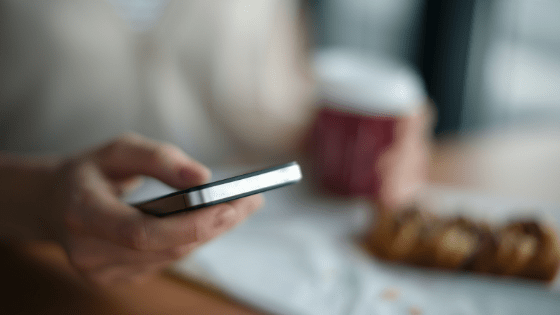 Know the Basics
Advancing your way to dating apps and dating Russians is undoubtedly a competition when everybody else is doing it. Look over some information about dating Russians online. This will substantially help you interact with Russian on dating apps.
Notice the Russian Culture
Communicate in the same style as in the Russian dating culture. Language plays a vital role in dating, even when using a popular dating app in Russia. You don't have to know everything about the culture. But it is always advantageous to understand the fundamentals of their communication style and what outcomes you can expect from your connection's progress.
Wear Suitable Outfit for your Russian Date
Russians, especially Russian women, in general, are keen on fashion. Look your best on your profile photos and dress nicely during video calls. Your first impression from your Russian date will always have a substantial impact on your dating lifestyle.
It is always a plus if you have a good fashion sense. But if you don't have that skill, you should look neat and presentable as possible. Especially if you're on video calls, your hair should be as neat as a new pin and your clothing up to the minute. Everything should be put together. Women have to accentuate their best features and wear makeup lightly.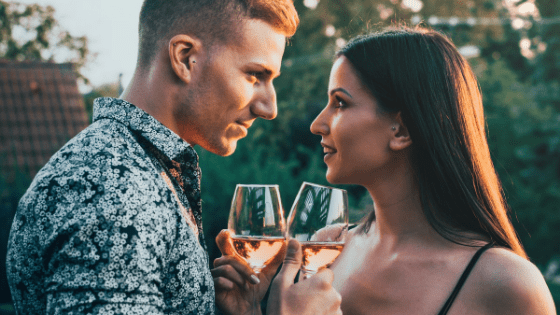 Etiquette is Classic
Good manners go a long way everywhere and to everyone, especially on Russian dating online apps. It is essential in the Russian tradition to have well-cultured methods. When exchanging conversations with your Russian date, or to any Russian in particular, it is best to show respect and not run on things too quickly. Having natural conversations is a sure way to make your online dating go far.
Always be Honest
"All is fair in love and war," that is, according to John Lyly, an English writer, poet, dramatist, and courtier. Though this statement sounds gray, you must be transparent with who you are and what you do with your life. Sure, it is fancy to flaunt a multi-million dollar mansion to sweep anyone off their feet on a popular Russian dating app, but reserve that for later.
There will always be time to show off.
Carry Out your Interests
Russians are highly-strung to their culture. Other than finding supermodel beauties, be sure of your interests. Write them down on your profile. What do you exactly want in your quest to meet people from Russia? It is best to proactively ask them about their culture, people, and country.
Russians are Conservative
Russians are conventional people. It is good to have a heads up that Russians are humble people and individuals who value their freedom. Some of them might meet their dates somewhere other than their homes because of these views.

What to look for in a popular dating app in Russia
You have to be aware of what features you want just so you're sure that your favorite dating app offers the same thing. Perhaps you haven't checked it out yet. These facts are important to know for you to be able to find what you are looking for. Here are some of the properties that you have to take into consideration when choosing the best online Russian dating app for you:
Geographical Conditions
You know you got the best online dating app when it enables you to change locations anywhere in the world. You want to meet Russians, but you are always traveling or you just simply have a preference for dating Russian. You know you don't have to choose since these have to be all present in your dating app feature.
Stats Say It All
Check the dating websites you have on your list. Before you consider using it, bear in mind that you have to get to know the reviews first and the stats. Are there more Russian women than Russian men using the dating app? Are the stats up to date? Is the app always under maintenance? Does it crash frequently?
Ease of Use
The most popular dating apps in Russia are always available on app stores such as Apple and Google. This way, you can conveniently use them anytime or reinstall/remove them from your device anytime.
Profile Features
Are you able to search for particular members on the dating app you are using now? If not, then better switch to another popular Russian dating app that will let you browse for options and interact with more compatible people.
Free or with Subscription
Most online dating apps are available to use for free. It is always best to check beforehand if you can use these apps for free or not. This way, you can test if the app's features are, precisely, what you want and comfortable to use. If the app offers good service with the free version, this is the best dating app. Subscribing for a popular dating app for Russians like the one offered in TrulyRussian.com, in this case, is a better alternative.

Unlimited Messages and Suggestions
You can tell the best dating app is at your fingertips when you can send unlimited messages to several people, wherever they are, and suggests matches to your profile. It is a superior functionality if there are options available to write your interests, highlight them to keep in pace and match it to other people's profiles. This way, you get the job half done.
It is Personalised
Nothing speaks more than personality tests. The best dating app that you can get will always have the "feel" of how the other person on the other side of the internet is. It is all the time paramount that your dating app gets to be somehow in your shoes.
Galleries and Comments
We only have a pair of eyes, but we love to look at photos! Beautiful pictures of beautiful people from all over the world are the best online dating apps can offer. An option of swiping left, right, and parking your choices to a second look are delightful accents. But it is without fail to have a view of everybody all at once, isn't it? Letting you comment on photos on profiles is enjoyable as you can easily interact with other members and get you to say those punch lines.
Suggests Best Login Time
Isn't it lovely to have that notification on your phone, sharing when's the best time to date or when there are a lot of singles online simultaneously? The best dating apps should have this feature, especially when people are all if not most of the time at home. We have time for tea, cake, coffee, and for an online date.