How to Find Love on the Best Dating Apps in Belarus
Finding love proves to be a more taxing endeavor as the years go by. But with the rise of dating apps in Belarus, it makes such a venture a little bit easier.
Dating is a significant part of any individual's life in any country, especially in this century, where its relevance is glaring. It helps you get to know your partner better. It is a period that presents you with an opportunity to see how compatible you are with each other and to figure out whether the relationship is going anywhere or not.
Online dating especially presents opportunities that are not present with traditional dating. It provides the chance to meet and talk with people outside of your family and friends group. It expands your horizons and opens doors to new experiences. Another advantage is that response is immediate. You know where you stand with the other person, and you get to tick or deselect boxes on your list of criteria if you have one.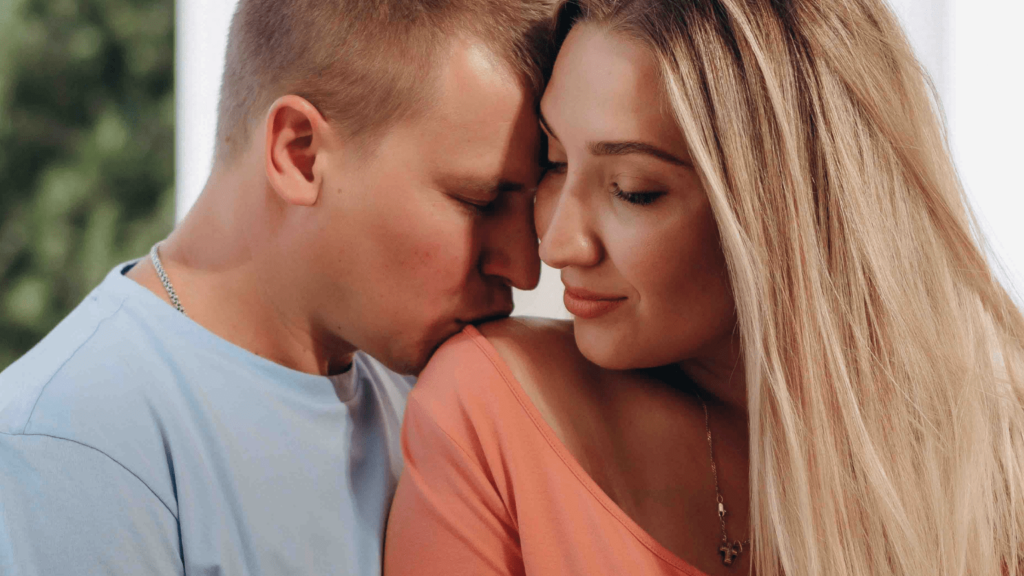 Looking for matches on dating apps in Belarus
The acceptance of online dating in Belarus is increasing, and thousands of residents register every day. Today, many couples share stories of how they met online on one of Belarus' dating apps. More residents are exploring the best dating apps in Belarus to satisfy their dating needs and possibly meet their future partners. Belarus dating apps allow visitors to use their profiles to send and receive text messages from different site members. With an internet connection, you can quickly discover women right from Belarus.
The country has a high ratio of women to men. Some people say that Belarusian girls are the best-hidden secret in all of Europe. But the truth is that most ladies are the same all over the world. Ladies tend to love the same things – listening to compliments about how good they smell, how good they look, and so on. However, while women are intrinsically the same, the environment they grow up in, how they live, and even their school determine the kind of individuals they become.
There are a couple of things you should know before you decide to explore Belarus dating apps. As much as many have found their life partners online, a good number of love-seekers have also had bad experiences in their many attempts of dating. It is also possible to join the best Belarus dating apps to find love and never get responses.
You have to understand that Belarusians, contrary to other nationalities in Western countries, are very individualistic and hardly want to conform to other benchmarks and concepts. Nonetheless, the following tips will help you have a successful dating experience on the best dating apps in Belarus.
How to Find Love in TrulyRussian, the Best Dating App in Belarus
1. Join the Belarus dating app and work on your profile:
When you have finally decided that online dating is what you want, join only trusted and popular Belarus dating apps, so you don't get disappointed.
2. Edit your profile appropriately
A study by grammarly.com, a writing-enhancement app, exhibits men with just two spelling mistakes on their dating profile are 14% less likely to get a response. Before you launch your profile out there, use grammar checkers, ask a friend to look it over, or, at the very least, watch out for errors as you type.
Recommended Reading: Right Photos for Russian Dating Site Profiles
3. Honesty
Honesty is one of the keys to true love. Being honest about who you are and what you want is one of the best ways to get someone who truly cares about you. Stick to what you want and state it in your profile. This will make it easier for you to stay with a partner as they would already have an idea of who you are and what you want.
4. Communication
The work doesn't stop after you meet a potential partner. Keeping communication can be a lot harder because it takes both parties to make it successful. When the effort isn't coming from both parties, things can become dull for the interested party. Avoid going offline without notice or skipping chats. As typical as this is with online chats, the hanging partner may begin to withdraw and reciprocate by not responding promptly from that point. To avoid going in circles with every potential partner you meet on dating sites, understand that it takes two to tango.
5. Inquiry
This is the most important ticket to dating, especially if you are from a foreign country or reside in one. You have to know many things about the kind of life people live there, what women expect of their men and vice versa. In intercultural relationships, differences are usual, so you may want to start learning about Belarus. And since you will probably start dating online, then chances are that you can learn a lot from your partner even before you meet them. Ask questions and show that you are interested in your partner and everything about her.
6. Take your time
As you get familiar with Belarus dating apps, don't rush the process. Don't be quick to get sexual or say, "I love you." Sending sexual texts and pictures is never a good idea when you have just met a Belarusian. They would most likely embarrass you or stay away from you. Get to know the person first, and if it gets sexual over time, you can play along.
Recommended Reading: Why You're Not Getting Matches on TrulyRussian

7. Find a good location and understand common expressions
Your best chance at success with online dating in Belarus will be in Minsk. This city has the highest concentration of singles in the country. There, you'll have the most opportunities to meet different Belarusian men and women.
Again, learning basic Russian will open doors for you. It sets you apart from most visitors in Belarus and provides you with a key advantage to interact with a broader spectrum of women and men as many of them don't speak English.
However, it doesn't necessarily mean that not being able to speak Russian wouldn't allow you to meet your dream partner. Locals, especially the younger ones residing in the big cities of Belarus, can speak fluent English well enough to break language barriers. Minsk, the capital city, attracts the highest quality of University students, so the ratio of people speaking English is higher here than in other cities.
Belarus dating apps are an excellent method to meet newcomers within their location. You get to find out more about the other person just before meeting them in person. As you make your findings, be sure to carefully read member profiles as you might come across many fake profiles. To help you make the most of the best dating apps in Belarus, there are some crucial safety tips to adopt.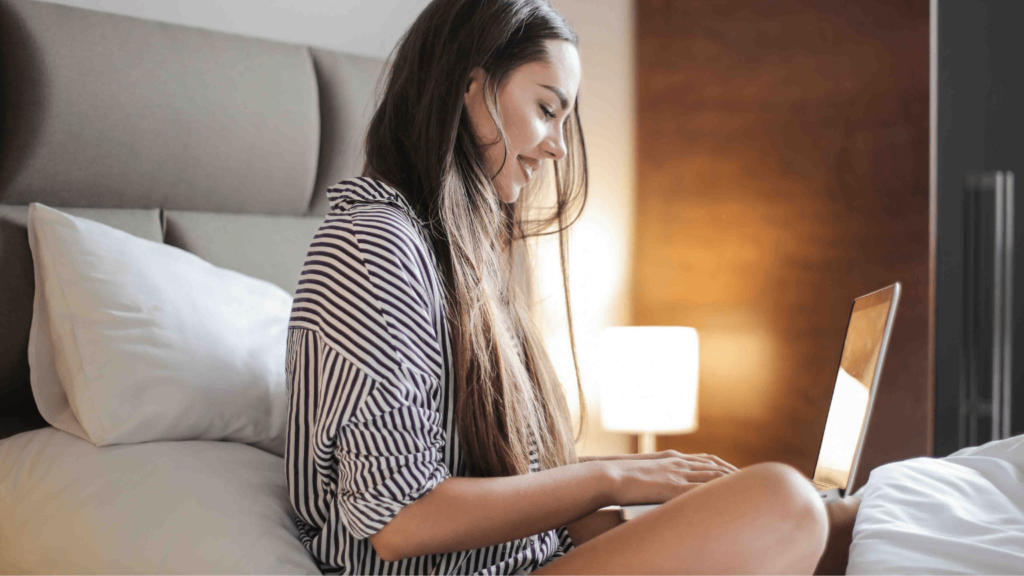 Online Dating Safety Tips for Dating Apps in Belarus
1. Use a trustworthy site
Use only the best dating apps in Belarus. Don't rush into becoming a member of an online dating site with no reputation. Since all sorts of people join online dating sites, you should get enough information about an online dating app before you join, and don't forget to familiarise yourself with the privacy policy.
2. Keep your information private
Even when you have selected the best dating apps in Belarus, you still need to tread with caution. When you start interacting with someone new, you should not reveal personal data such as your home address and phone number.
For no reason should you give your financial details or money to someone you've newly met online. It would help if you were careful about sending pictures or videos that could easily give away your location. Sending revealing images, even nudes, may seem harmless, but it could cause a lot of damage as your pictures could end up anywhere.
Ensure that you can trust the person first before you offer any contact or personal information. Still, never give more information than what is necessary.
3. Check out your potential partner's social media accounts
You know the name of your potential date, you should check them on social media. Look them up and make sure they are not catfishing you by using a fake social media account to create their dating profile. Once you have a potential date, ask them for video calls before deciding on meeting them in person.
That way, you can quickly know if the other person is exactly who they have been claiming to be on their profile. If they firmly insist on not accepting a video call, that can be a sign of suspicious activity. Avoid communicating with suspicious profiles. It is best to block or report such people when you start feeling uncomfortable.

4. Choose a public space for your first physical meeting
Don't meet in an isolated area for your first date. It is not ideal to meet someone you are not very familiar with yet in your apartment or office. You and your date would definitely feel more comfortable if you were to meet at a coffee shop, for instance, or a restaurant where there are many people around. Don't rely on your date for transportation; it could be dangerous. Even if the person offers to pick you up, politely decline and go there yourself.
5. Inform at least one person of your whereabouts
Make sure to inform at least one other friend or relative about your date. Send a picture of your date or the person's profile to them. Of course, tell your friend where and when you intend to go out for the date. If the date continues in another place you had not planned before, text your friend to let them know your new location. Have your friend text you several times while you are on your date. Don't forget to reach out to your friend when you leave the location and when you arrive home.
In all, understand that you bring value to other people's lives with your experiences and personality. It is essential that you love yourself. Be honest, speak about what you enjoy doing and what you would possibly want to do while on a date with your partner. Try not to give away all the answers too quickly, so it leads the individual to ask you questions and develop curiosity about your life. Work out what you want to get out of a dating site, and then the probability of meeting someone with the same desires will be higher.
It is also pertinent to be careful. Don't be too desperate for attention. It could result in making poor decisions that can cost you a lot. Refrain from giving personal information about yourself, especially when you hardly know anything about the person. Always meet in public places if it is a first date, lunch, or dinner.
Recommended Reading: How to Spot and Avoid Russian Dating Scams
There you go! Use these tips and be confident you'd have a wonderful, adventurous dating experience in Belarus. Also, to inspire your Belarus dating journey, take a look at this amazing poem.