Everything About Belarusian Dating Culture
Many westerners find Belarusian dating culture puzzling since it neither stands out in newsfeeds nor is the country referred to as a popular tourist spot. Aside from being a former affiliate of the Soviet Union, Belarus is also known as White Russia. It is a landlocked country in Eastern Europe, and of distinct ethnicity but diverse people. Belarus has Russia in the northeast, Ukraine to its southern border, Poland to the west, and Lithuania and Latvia in the North West. With these countries surrounding Belarus, the struggle for an independent identity has been complicated with their neighbors' strong influences.
As expected, this struggle seems to have affected the personality of Belarusian women. Belarus women are known to have fragile but strong characters. They support their men in their fight for democracy, freedom, and fair elections. While some may argue that they may not be as fashionable or attractive as Russian women, they are, however, relatively simple, make better wives, and don't give too much fuss for fame. Compared to the Ukrainians who are sexier than them, Belarusians are more honest and trustworthy, more socially conservative with the polish and cutter than German girls.
Putting all these together, you can only imagine a rich Belarusian dating culture and the diversity of people you will experience while dating Belarusian women.
What makes the Belarusian dating culture exciting?
Men from other conservative countries would find Belarusian women very suitable, as they don't engage in the hook-up practices peculiar to other western countries. They prefer the long-term relationship and courtship, which eventually leads to marriage.
Belarusian women are beautiful. Most of them are slim and have green eyes, and this makes them stand out from other women. They have fidelity expectations and are curious about foreigners. Belarus women love affection and appreciation and can be very shy. They prefer to go on a few dates before getting physical and would rather do a face-to-face date instead of online dating. If you are looking to get serious or get married, then Belarusian dating culture aligns with your interests.
To help you become successful at dating a Belarusian, below are some practices you should understand before you begin your search.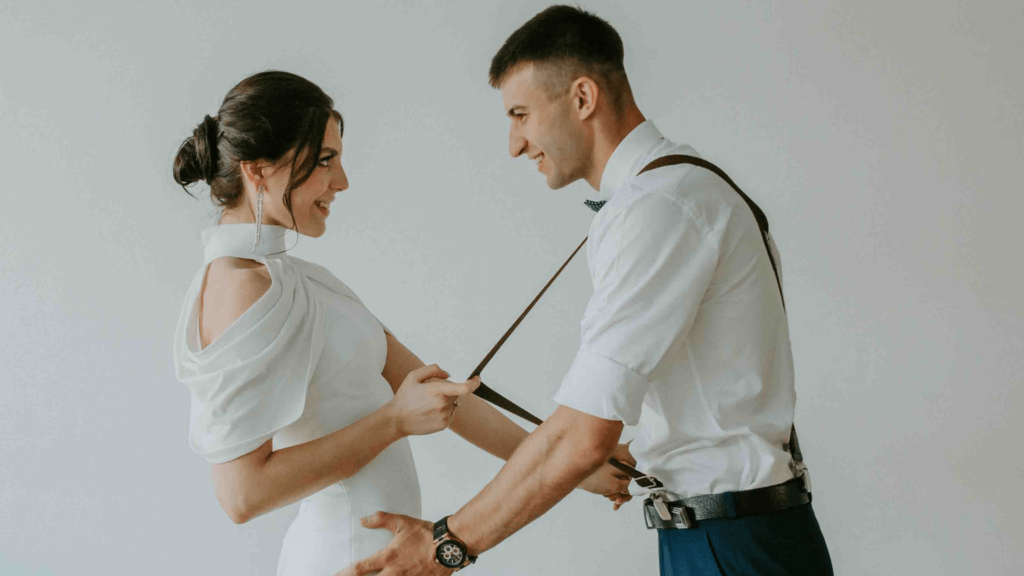 1. Belarusians want commitment
As already mentioned, Belarusian dating culture doesn't follow its neighbors' regular hook-up culture or other western countries. In Belarus, locals hold commitment in high regard – an attribute that is hardly present among many westerners. And as a result, it is said that they make the best potential life partners. They seek the old fashioned dating style, going on several dates a couple of times. So if you need commitment and marriage, then Belarus culture marriage is right around the corner for you. But if you want to hit it and quit it, then sadly, you have to keep moving. It is common knowledge that the Belarusian people have been somewhat sheltered from the lifestyle and teachings of westerners. They may be highly educated and well-traveled, but they are still very traditional. Just like customs, it is their way of life, and they live diligently by it.
2. Friendly and well mannered
Asides from being attractive and charming, Belarus women are very cheerful and have a friendly attitude towards the world and other people.
A Belarusian will help if you need assistance in locating anywhere with a cheerful smile on their face. They know how to make and sustain friendships; they are very attentive and respectful to the older generation. Belarusians don't give room to envy even if they don't have something they want to get at the moment. Instead, they concentrate on the positive things in their lives, and it helps them achieve more.
When dating, Belarusians extend their kind personality. They always see opportunities in every difficulty they face, or the fact their parents take time to teach them how to behave well in their relationships with others from a young age. Good manners are as important as education when Belarusians decide to date or go on dates. They never shout nor make noise at cafes or restaurants. They are calm and attentive.
Belarus women are the kind of women you will never be ashamed of dating. It is, however, worthy to note that they aren't friendly to a fault. If the protests that happened in August 2020 have taught us anything, Belarusian women have a voice and will not be trampled upon simply because they are women. They are respectful but won't be silent under oppression.
Recommended Reading: 8 Important Things To Know When Dating Belarusian Singles

3. Belarusians Uphold Family values
Family is one of the most valuable things in the life of Belarusians. That is why when meeting a Belarusian woman, she is willing and planning on creating a family of her own. She is not just in it for casual relationships or flings. Belarusians barely get physical until they are sure of your commitment to them.
The Belarusian dating culture centers on creating a family, and they try to do their best to build up bonds of trust, mutual respect, and love. Family is so important that they can't date anyone without their Babushka's approval, which is usually their eldest female relative. It is believed that a strong family is a serious investment in the future of the country, so anyone who wants to come in contact with them must be at peace with their family. Once married, no matter their jobs, they dedicate a lot of their time to their husbands.
Belarusian ladies support their partners in their aspirations and dreams, wait for them when they are on a business trip, and seek advice on crucial family issues. Women see their husbands as the family head and give him the platform to make decisions. With their achievements, they never threaten or diminish their husband's success.
Belarusian women are jewels that are worth keeping, and they don't come that easy. So, if you plan to call it quits with casual relationships and would rather pursue a more meaningful relationship that can develop into something serious, then Belarus is the best place for you to find a partner. They'll be willing and ready to commit.
4. Belarusians value fidelity in relationships
While Russian women often forgive men's bad conduct, Belarusian romantic dating culture, which is a conservative one, makes it challenging to forgive infidelity. They expect a relationship full of trust and mutual respect. They want your affection and loyalty. Since they will give you theirs freely, they will not allow anyone to disrespect them with their infidelities, breaking their trust in them.
Belarusians generally love hard. They love with all their hearts and have always been known to stay faithful to their partners. So, imagine the pain and shock they are likely to grow through when they discover their partner still cheats on them. What would you think the reaction would be? Again, you should know that Belarusian women would never let their men abuse them or neglect their opinion and wishes. So, If you would like to date a lady with a strong spirit and unswerving will, a Belarusian woman fits these descriptions perfectly.

5. Belarusians are straight forward with their partners
Belarusian women may be shy, but they are not naïve. The first thing you will notice when you start dating a Belarusian lady is her shyness. It makes them look sweet and naive. But don't be fooled as they are far from being inexperienced nor ignorant.
Belarusians generally do not pretend to be other people to please their partners. They would rather act natural than to fit the expectations of others against their will. They're sincere and value honesty a lot, so you don't need to doubt them when they say they "l love you," they mean it. They know their value and are familiar with the fact that people hold them in high regard for their beauty and traditional values. Although Belarusians are somewhat isolated, residents understand American and European values.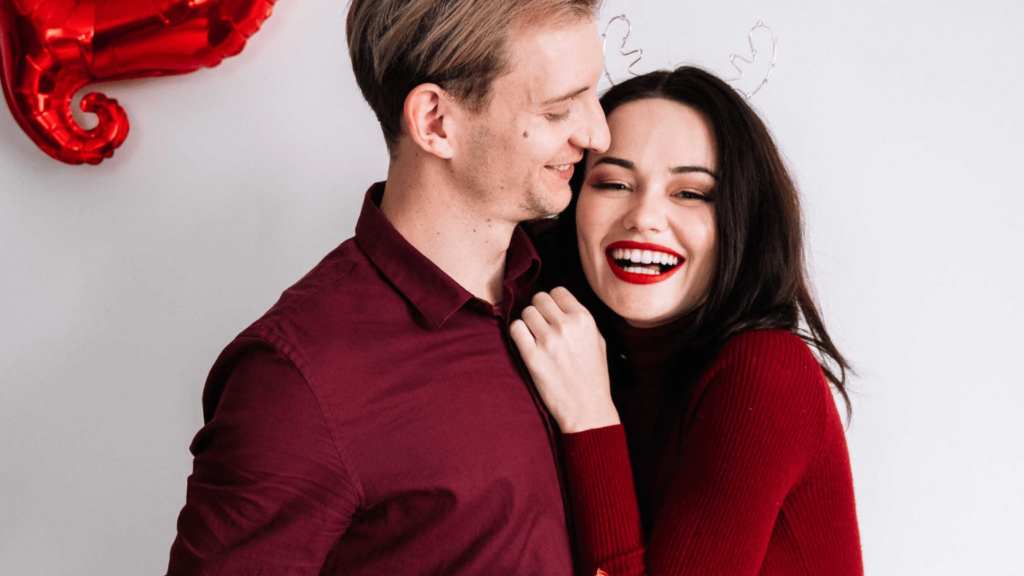 6. Belarusians are Spontaneous and know how to have fun
Belarusians aren't stuck up or too serious all the time. They understand the concept of making time for everything, so in the end, when it comes to that, they know how to let their hair down, relax, and have a good time. They can be the life of the party when they want to be. While dating them, there will never be a dull moment.
7. Belarusians don't depend on their partner for everything
One fascinating culture about Belarusians is their independent nature. Due to the free quality education they enjoy, they do not sit around and wait for their partners to pay their bills. Belarusian ladies don't depend on men for money, and they aren't actively looking for rich men because they want their money.
Finally, Belarusians are very knowledgeable. Many can communicate fluently in English, especially those who live in Minsk. Nonetheless, it is still essential to learn Russia to get their attention quicker.