Everything You Need to Know When You Meet Russians Online
It is a common misconception that Russians have peculiar tastes for hobbies or other leisure activities or pastimes. It turns out; they have the same set of interests and pastimes as any of us are familiar with. When you meet Russians online, you can ask them what they do on the weekends or in their free time. Their typical response would be spending time at home, watching TV, surfing the net, playing computer games, or doing chores. Some are fond of handicrafts like knitting, sewing, and making designer jewelry to sell or personal use.
They're not so uncanny as what you think they are.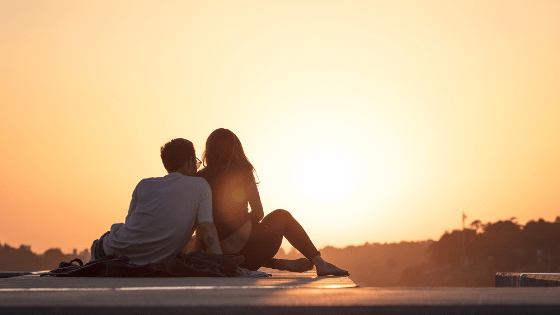 Every day Russian activities online, indoors, outdoors
Usual Summer Activities
In the warm season, around May to September, their favorite place of leisure is the dacha or summer house. Russians make barbecue, walk in the surrounding forests, swim, fish, pick up mushrooms and berries, or do some tending for other plants.
Picnics are also ordinary as well as daily walking trips, canoeing, playing songs with a guitar near the fire, cooking stew, cycling, skiing, sports fishing, jumping with a parachute or flying with hand-gliders or sailings, exercising in parks with standard training devices, open-air yoga classes, street exhibits, a visit to a friend's home, friendly meetings at restaurants and cafes, and shopping in malls.
Outdoor Activities
It is common for Russians to get involved in cultural entertainment and go to concerts, museums, or sightseeing. Visiting lectures on various subjects from independent traveling to mysteries of Pushkin's prose is very popular among young Russians. Different dancing, drawing, foreign language training courses, and schools are also almost everywhere in Russia. You can always sign up for one of your interests and meet Russian friends along the way.
Most Russian guys' different hobbies or activities are car tuning, taking photos, war-historical construction, and creating unique thematic websites and message boards dedicated to these hobbies and subscribers. This is a good thing since, at such meetings, communities are formed where you can find Russian singles, friends, or even new love.
Maybe you want to know how their day went? You got enough choices to be more attractive in your conversations.
How to interact with Russians you met while doing activities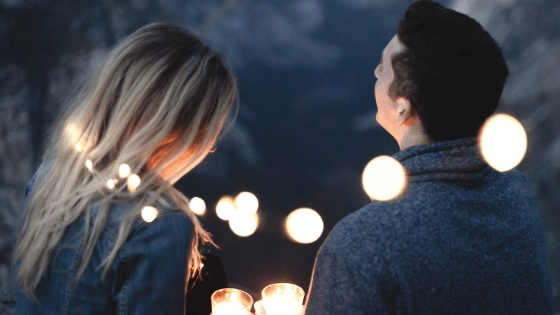 When you meet Russians online or offline, interacting with them should also just be the same as how you would greet and interact with any other human being. But you have to know where they come from to understand them since the possibilities for miscommunication are eternal.
If someone asks two Russians how they met, they will typically be embarrassed. Russians are generally reserved, especially with foreigners. This attitude comes from years of living under a despotic regime. Individuals nowadays and the new era of youth might be more open in answering too personal questions and go ahead and bite the bullet with your millennial strategies.
So if you happen to get acquainted with some Russians you meet online or in-person, you will have to be prepared to interact and converse with them. These are everyday things to learn, especially if you're meeting new people from another country. Here are a few things you should be familiar with:
Take Off Your Shoes
When you visit a Russian friend's place, you will need to remove your shoes. This is normal in all of Russia and across Asia. This is not some superstition, but a relatively hygienic habit since outside shoes are not clean and can spread germs if used inside the house.
A majority of the Russians are commuters. Thus, people make it a habit to remove their shoes before entering the house to keep their homes clean. Any Russian can understand that foreigners usually ask why they do this.

Bring a Gift
When you date and meet Russians online, and you get close with one of them, gifts are your best friend.
Russian girls are delighted when you bring gifts whenever you visit their homes or take them on dates. Always remember to get flowers in odd numbers. You can also give them chocolates, wine, or good take out food. Some Russians are superstitious, so here are a few pointers that you might want to avoid when visiting a Russian home:
Knives, scissors, or any sharp objects are a big no-no for gifts since it is believed to bring fights and disagreements.
An empty wallet may lead to one's loss in fortune. Always place a bit of money in it when you give someone a wallet to deflect any bad luck.
Hankies may bring extra problems and distress, so these are a no-no as well.
Mirrors are considered to be mystical to Russians. So it's not an appropriate gift for them. No one wants bizarre incidents to happen in their house because of "somebody else's" mirror.
Home slippers are gifted to people who are going to the hospital or experiencing long-time sickness. Gifting someone a pair of home slippers is believed to lead to death.
Socks are for running away, so don't give them as a present to your Russian girlfriend or boyfriend.
Shampoos, soaps, and deodorants may let the receiver think that he lacks personal hygiene.
Pearls are lovely, but this is a symbol of widowhood and orphanhood, especially to young women.
To be safe, just bring the customary gifts to your Russian friends when visiting their homes, and you will be okay.
If Staying the Night, Bring Some Clothes
Russians are particular in hygiene. Russia's roads are pretty grubby, so when you stay overnight at a Russian friend's place, bringing a few comfy clothes for the night will make you a bit more comfortable and make your Russian host untroubled.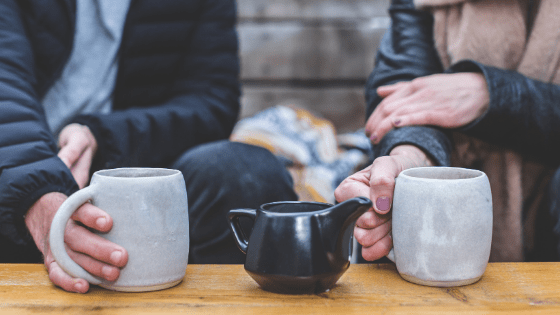 Keep Your Cup Half-Full if You're Not Ready for More Alcohol
When you date and meet Russians online or offline, it's essential to know that they aren't alcoholics. That is such a common stereotype, and they do not drink just for the sake of it. However, they are happy to raise a glass for just about any occasion, whether it's a new house, a new job, and maybe some days with friends and acquaintances.
Just keep your glass half full if you are done with your alcohol intake for the night. Be prepared for some benders and brush off your knowledge on conversations. It is common to talk about world history, religion, politics, sports, and art. Make opinions about these, too, whether they seem essential to you or not. If you get into a heated debate about these, surely it will all be forgotten the next day.

What do Russians talk about
As the author, Linda Lambert, said, "One good conversation can shift the direction of change forever."
Russians are not really into small talk. So if you are set on finding and meeting Russians online, be sure to have interesting conversations and make use of up-to-date topics.
One of the many exciting things you can discuss is the fantastic architecture structures in Russia like the Pushkin Memorial Museum, Tolstoy House Museum, Dostoevsky House Museum, Mayakovsky Museum, and Gogol Memorial Rooms. Strike this topic with your Russian online dates, and you will surely get exciting responses.
Most Russians have read a great deal since books in Russia are relatively cheap. Most people can afford to buy several books a month without severe damage to their budget. Read about Tolstoy, Pushkin, or Dostoyevski and cite a few Russian jokes of Poruchik Rzhevsky and the Chukchi to get to make your Russian friends have a good laugh.
Russians are also keen on live performances at the theatre since tickets are affordable. A remarkable scope of options is available to everyone. These include the opera, symphony concerts, musicals, ballet, drama, etc. So you will never run out of things to talk about if you are keen on these types of entertainment.
Intellectually, Russians are compelling people to talk to and enjoy extensive subjects. Rather than pontificating, they should rely on stories from their experience to convey information. Russians like to emphasize their different attitudes towards material values and consider themselves sincere, pleasant, understanding, and altruistic. They want to converse about the "particulars of the Russian ardor" or the "bizarre Russian soul" and repeat the famous phrase of Fyodor Tyutchev, "You can't grasp Russia with your mind."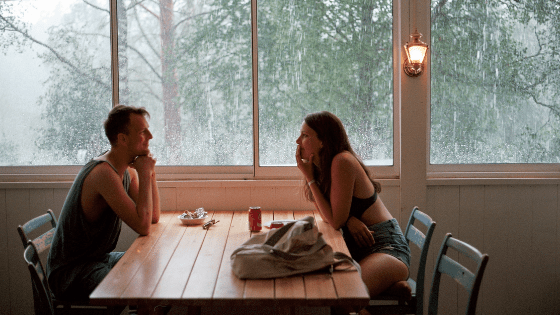 Russians usually gather over food.
Table etiquette is also particular in Russian culture.
In Russia, the best thing to do to keep your rapport is by remembering the names of the people you're dining with if you are the kind of person who is frequently into the specifics of good manners.
Say, for example, when you pass that salad bowl to your Russian neighbor on the table, just say the complete name rather than using prefixes. This is the middle ground for informality and formality.
Solyanka and Herring under the fur coat are some of the things you might hear from your Russian friends regarding food. So you can also talk about food when going about and meet Russians online, and they might tell you how to make them too!
Where Russian singles gather online and offline
The easiest way to get to know meet single Russian ladies is traveling for a project, showing something, getting a new job, or studying in Russia. If you are by yourself, you can frequent some local meetups, online events, or attend public talks and gather in the educational or the arts fields. Joining the local social network VK is another option, too!
Moscow and St. Petersburg are the most various cities in Russia, making it easy to find any like-minded people. Some "interest clubs" for men in Russia are rugby club, walking club, a drinking club, ex-pat soccer, hockey, tennis, and Frisbee clubs. For women, it's the International Women's Club. Just about every nationality has its own women's group to put in some diversity.
Other useful groups where you can meet Russian singles include some English conversation clubs. Even if you'd never take part in such groups back home, they are great places to make friends in an unfamiliar, new country.
Attending the local embassy functions is also an option if you want to meet Russians in a more standard setup. Phone or drop into your embassy to find out more details. If you're looking to try a more toned-down and casual atmosphere, you can drop at some ex-pat hangouts in several bars that have at least fifty percent foreign clientele. If you're into any genre of music, the smaller underground concerts are always an excellent place to meet Russians with a similar point of interest.
In short, the best way to meet Russians for a date or maybe make some friends is to engage yourself in activities that you might not usually bother with back home. If you're looking for an easier route, you can always go with dating apps specifically for meeting Russians like TrulyRussian.
Dating Manners in Russia
Chivalry is not dead
Courtesy towards meeting Russian women never goes out of style in Russia or any other place on the planet. Persistency is also crucial. Chat with essence and valuable content, not just for the sake of it, but to create an authentic connection with them, whether if it's online or offline.
Once a seven-year-old Russian boy followed a Russian woman on the beach where he let her listen to rap music on his phone with provocative words. This made her laugh hysterically, as he was following her with the music on. The lad said, "Please give me a chance!" She kept walking as she thought the boy didn't understand what he was saying. This is an example of persistence and how young a boy can train to woo girls in Russia.
Regardless of how men get rejected, women want them to carry on and be brave. Just make sure it's not in a creepy way.
Ask appropriate questions
If you ask a Russian woman if it is possible to get to know her initially, the answer is most probably a no. This is a standard catchphrase by Russian men to Russian women, and having a no as an answer is the only way to end the conversation. But still, it depends on the level of interest or how determined the guy is.
The most decent thing to do before you even invite her for a date is to ask if she has a boyfriend or not. Don't take it personally if they ever said they're single and still won't give you their number or accept your invitation for a date.
Never try to impress with money
Sometimes, men say stupid and offending things to women when asking them out. It could either be creepy, demeaning, or downright racist. If you're someone who gives off that vibe, then prepare yourself for a night of rejection. If you want to impress the Russian girl you're dating, make it so with your charm, right attitude, and lack of ignorance.
In this day and age, taking them to fancy restaurants and showering them with expensive gifts doesn't cut it anymore. This can be a bit tricky to foreigners since Russian girls believe that most of them are looking for a whirlwind hookup instead of a significant connection.
When you meet Russians online, it's always good to be open minded and do your research when it comes to their culture on dating and making friends. A little bit of research will get you a long way on your dating life. Good thing TrulyRussian has that in spades. We have other articles relating to Russian dating and the like.