How To Get A Russian Girlfriend
Have you ever imagined of having a tall and gorgeous girlfriend with a strong character? Luckily, you can find those ideal qualities and more in Russian women.
You are here today at one of the leading Russian dating sites because you want to meet these gorgeous women. If your budget and time permits you to travel to Russia at this very moment, then don't think twice and pack your bags now. Otherwise, you can always sign up or log in to TrulyRussian as we offer thousands of beautiful Russian women that are ready to mingle with a bachelor like you.
Related article: The Best Way to Meet Beautiful Russian Women
But still, we already know why you're here: you are looking for a Russian girlfriend. Of course, the women are one of Russia's greatest assets and men all over the world flock to this country just to date them.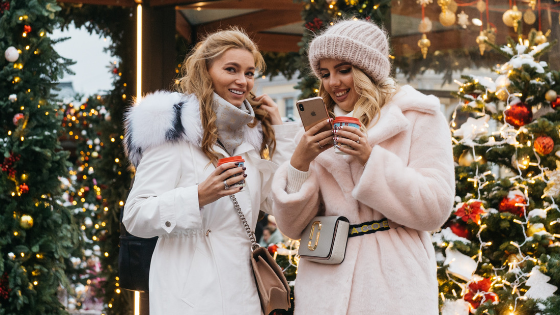 Most of the time, men think Russian women are intimidating. Well, in a way it is, even if you have equipped yourself with all the basic rules of dating women. All these rules apply regardless of location, however, there are more tips to catch a Russian girl's heart.
With TrulyRussian, you will never go unprepared when it comes to getting a Russian girlfriend. Here are some critical tips we have listed for you to accomplish your mission. Thank TrulyRussian later and read well.
Related article: 9 Qualities Russian Women Are Seeking For
Groom Impressively
The phrase "dress to impress" matters considerably in Russia, as you can notice how well-dressed and well-groomed Russians are in TV series and films. If you are serious about getting a Russian girlfriend, it means you must dress sharply like a true gentleman. They expect a man to be groomed where he's wearing a clean shirt paired with pants that fit perfectly with your body type and some nice pair of shoes.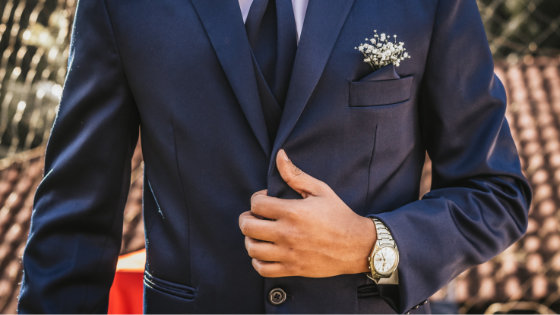 When you look presentable in Russia, it can go a long way for you to catch those beautiful and fierce Russian eyes. You don't have to overhaul your whole wardrobe. Instead, choose clothes that you think are attractive in Russian women's eyes, but still suits your personality and style.
When it comes to grooming, have a haircut in a local barbershop that makes you look like a real gentleman. If you happen to sport a full beard, have it trimmed. You don't have to shave it entirely, but if you deem it necessary, then you can do so. Nothing can go wrong with a clean-shaven face that brings out the real handsome in you.
Less Aggression, More Assertion
Russian women are somewhat fed up with all the aggression they feel from some of the local men. They prefer a man who is assertive and decisive of his desires, especially with what he's expecting out of a relationship.
Russian women also want to be heard. They like it when men give genuine respect and interest in their opinions and ideas. Discussing what they have to say about things that matter to them empowers them more, and a man empowering a woman in today's world is an immediate turn on for women.
The main factor here is communication and your willingness to communicate with her. Make her feel that you're responsible and decisive with your life decisions. Like what restaurant you're both going to, or whatever it is you're going to do next.
Be A Gentleman, Not A Ladies Man
If you think being a ladies man gives you more street cred, then you're wrong. That may be the reason why you're here seeking a guide to a Russian woman's heart and still can't find the one for you.
Change things up by being more of a gentleman. This way will make you a better prospect for single women not only in Russia but everywhere you go. Although Russian girls believe in gender equality now more than ever, they still fall head over heels for gentlemen.

You can impress your potential Russian girlfriend by just showing genuine kindness to her. Either by opening doors for her, bringing her bag, letting her walk on the safe side of the sidewalk, or simply paying the dinner bill.
It doesn't have to be making your Russian girlfriend feel she's useless because you're doing everything for her. There's a fine line between doing everything for her and taking good care of your lady. That means making her feel empowered in every way you can and in everything she does and listening to her when she has something to say or do.
Related article: What To Know About Russian Women
Abandon Gender Roles
Forget all the gender role stereotypes. That's a thing of the past now. Russia has seen much improvement in regard to gender equality and has slowly eliminated each stereotype they have been identified through the years.
Russia is now one of the leading countries with the highest number of female business leaders and entrepreneurs. So, gentlemen, treat your Russian girlfriends fairly and abandon all the gender stereotypes Russia had before.
Related article: Dating Russian Women Misconceptions: The Truth and Lies
Remember To Be Appreciative
Even with the current rise of improvement with gender equality in Russia, their women still want to be appreciated by their men. They dig romantic gestures and would not mind thoughtful gifts like a bouquet of their favorite flower or a box of chocolates.
When they wear something elegant, don't just stare at her with astonishment. Tell her immediately how gorgeous she is in your most sincere way. Appreciate her life goals, the milestones in her career and accomplishments in life, in general.
Go Online
This one is easy peasy, just by searching Russian online dating sites through the internet. Immediately, you'll see loads of results of Russian dating apps like TrulyRussian, which will certainly help find the Russian girlfriend of your preference. In no time, these dating websites will quickly set you up with Russian friends and your eventual soulmate. TrulyRussian, one of the best Russian dating sites that connects singles from all over the world, can and shall provide you just that.
Related article: How to Find Russian Singles