11 Most Romantic Places in Moscow
Moscow is known to be one of the best-kept secrets when it comes to romantic getaways with your significant other. It's a city where you can put your hands in each other's pockets to keep warm when it's cold outside or embrace a lot. A trip to Moscow as a couple can be both unique and enjoyable!
Whether you're a romantic at heart or a bit more practical, Moscow has many dating options for you: stylish, fancy, and laid-back.
A couple in love has plenty of delicious options for spending time together. There's a perfect option for everyone — whether you're looking for ideas to amaze your new Russian date, you're celebrating your wedding anniversary in Moscow, or you just want to hang out together.
With our choice of the top romantic places in Moscow, we want you to experience a special and exciting moment for yourself and your significant other.
11 Romantic Places to Explore in Moscow
Themed parks and gardens, exclusive restaurants, and other romantic spots can be found in Moscow. Take a look at the following:
1. Panoramic views in Moscow City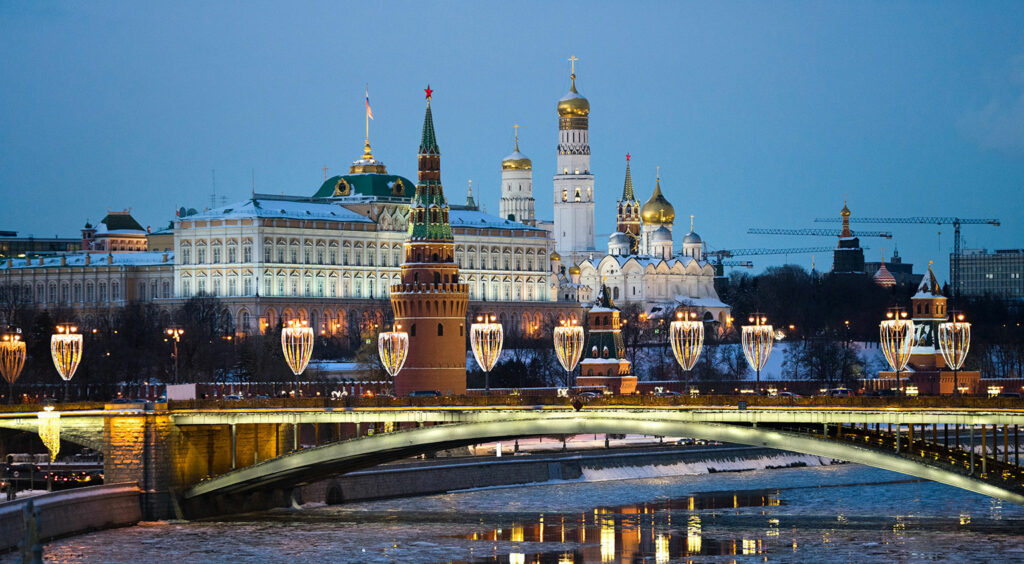 Moscow City is a brand-new commercial district in Moscow's city center. With one of Europe's highest buildings, it's not the most obscure location in Moscow. However, the beautiful city panorama, especially in the evening, makes it one of Moscow's finest dating romantic places.
Everyone knows that combining novelty with a dash of adrenaline may make your date fall head over heels in love almost immediately. And here is what you can see from the sky deck on the 58th floor of the Imperia Tower, which is 230 meters above the city.
If sharing the views isn't enough, a prearranged private meal with a glass of champagne would work wonders as well!
2. Patriarch's Ponds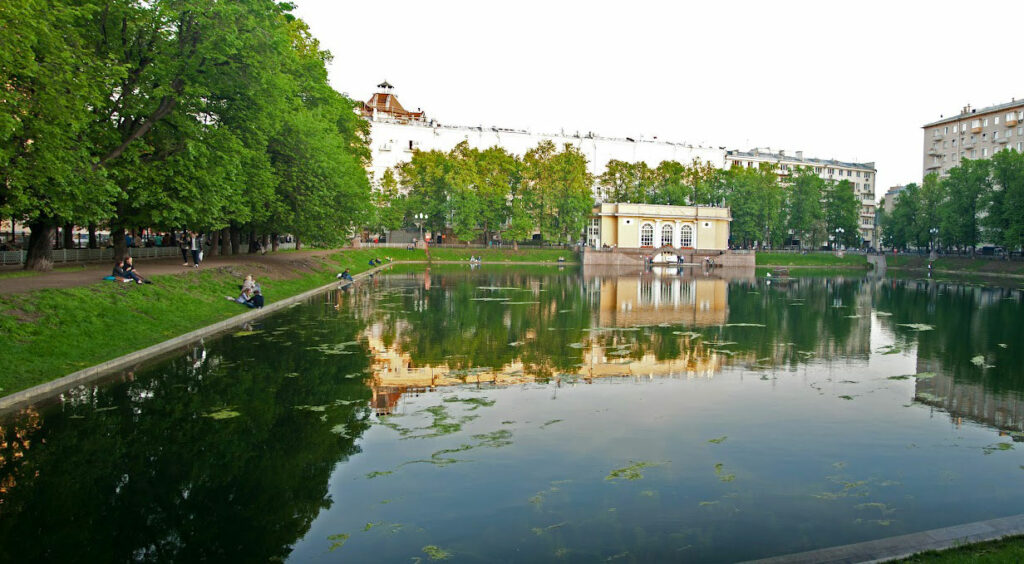 Patriarch's Ponds is a residential neighborhood in Moscow's central business district and one of the key settings of Mikhail Bulgakov's classic novel "The Master and Margarita."
Take a leisurely stroll along the pond to escape the bustle of nearby Tverskaya Street with your significant other. Observe groups of teenagers who crowd the benches in the afternoon, sing, and play guitars. After that, get lost in the maze of narrow streets. And when you're tired, head over to one of the many chic pubs and comfortable cafés that line the streets to grab a meal and relax with your partner.
3. Hermitage Garden
Hermitage Garden, located on Karetny Ryad Street in Moscow's central district, is an open field that is frequently characterized as the ideal location for couples.
Hermitage Garden is beautiful at any time of year. It stunning views during the day and a magical ambiance at night. This garden would be wonderful for couples, with several lovely resting areas right under the trees as well as multiple cozy cafes.
Hermitage has also become one of the most iconic dating destinations, thanks to a newly constructed heart-shaped monument where couples can make a wish. The garden also features several theatrical and music festivals in the summer. It even has a magnificently illuminated ice skating rink in the winter.
All year round, this is an ideal location for a date.
4. Brix Wine Bar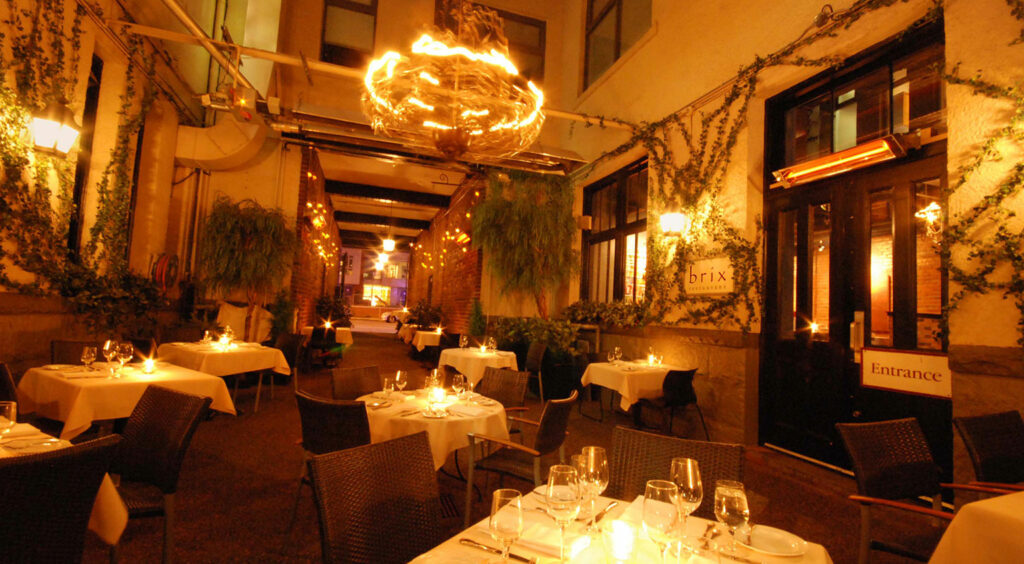 Brix is a great place to grab a glass of wine and have an intimate conversation if you're seeking a romantic place in Moscow.
Brix is one of Moscow's best wine bars. It features a wide assortment of alcoholic beverages and top-notch cuisine at relatively moderate costs. It's a tiny space that accommodates up to 40 people, with a straightforward but well-thought-out design.
Brix's welcoming atmosphere will make you and your Russian date feel welcome and at ease.
5. Matryoshka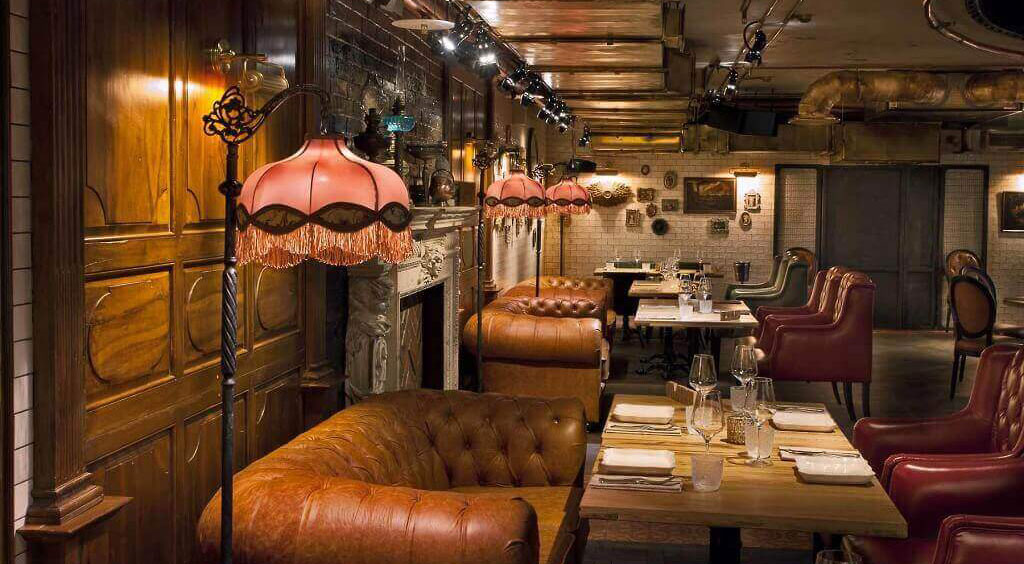 The restaurant, which opened its doors in February 2017, is a novelty to Moscow's dining scene. This restaurant combines traditional Russian food with modern execution. Also, the two-story restaurant's décor features a mix of contemporary fashion styles, antique components, and industrial themes. This makes the romantic place a setting where traditions meet the latest trends.
The menu exemplifies how diverse and sophisticated Russian food is. Pike caviar costs around $10, sockeye salmon or pink salmon caviar is around $11, and sturgeon caviar is around $33. These are the four kinds of caviar available in this charming restaurant. Separately available that costs around $4 are sour cream pancakes.
6. Geraldine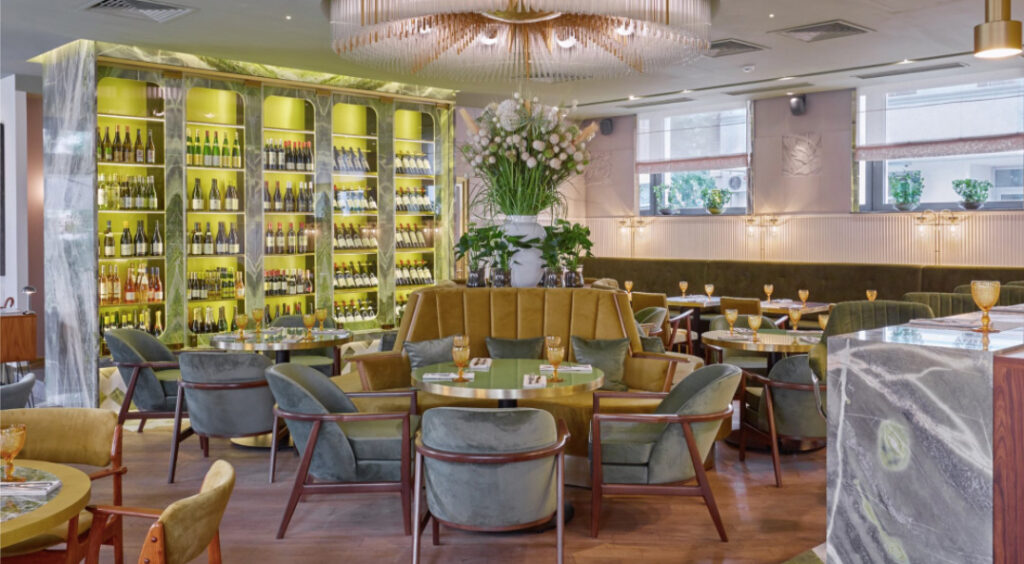 Geraldine is a restaurant with a touching backstory: it is named after the mother of Russian journalist Vladimir Pozner, who was French.
The establishment is charming and pleasant. It's ideal for both couples who want to get away from their kids for a weekend brunch date — as well as first dates, as the warm atmosphere helps to break the ice.
Geraldine is a néo-Bistrot, a cheeky word for a chef who prioritizes their vision and the customer experience over a Michelin star. Néo-bistros are much more than establishments that offer exceptional value in relaxed circumstances. They are similar to an independent film director who wants to share his enthusiasm with you.
Think of delectable, affordable, and humble when you hear "néo-Bistrot" — ideal for a romantic date for couples visiting the city!
7. The Sad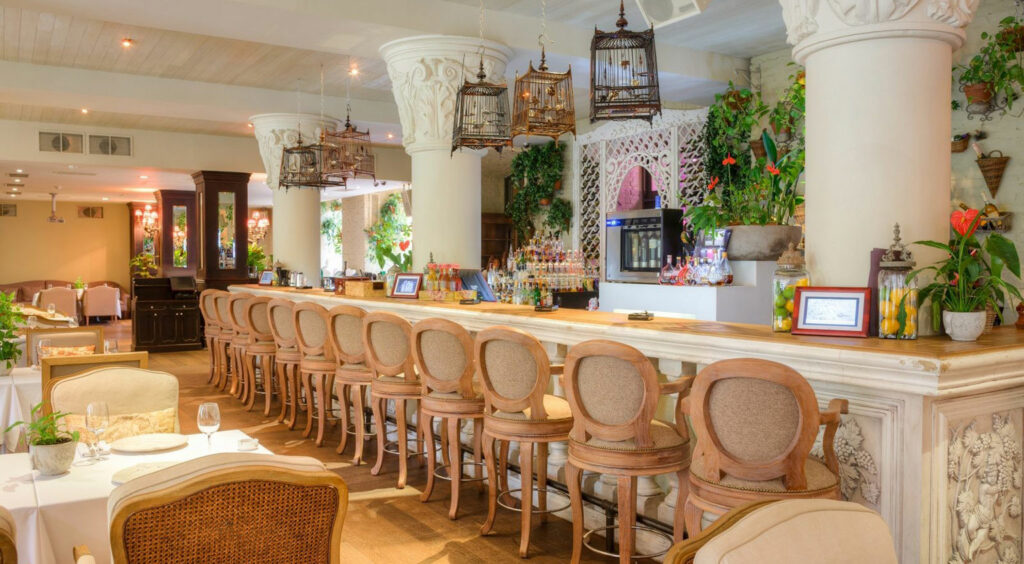 The Sad is one of the most romantic places in Moscow. The restaurant is large, with seating for up to 200 people. It's divided into two areas — one of which is a blooming garden — where lovebirds like you and your Russian lover may easily find an ideal table.
The menu prepared by Michelin Star Chef Adrián Quetglas is extensive and diverse. The soup section alone includes eight entrees. It is mostly inspired by his native Spanish cuisine, although it also has Chinese, Indian, and Italian specialties.
The wine selection and cocktail list are both on par with the cuisine. It's challenging to pick something that won't please you and your partner! One significant advantage of a romantic trip to Russia is that you will spend far less money on caviar than you would in many other countries.
8. Mandarin Combustible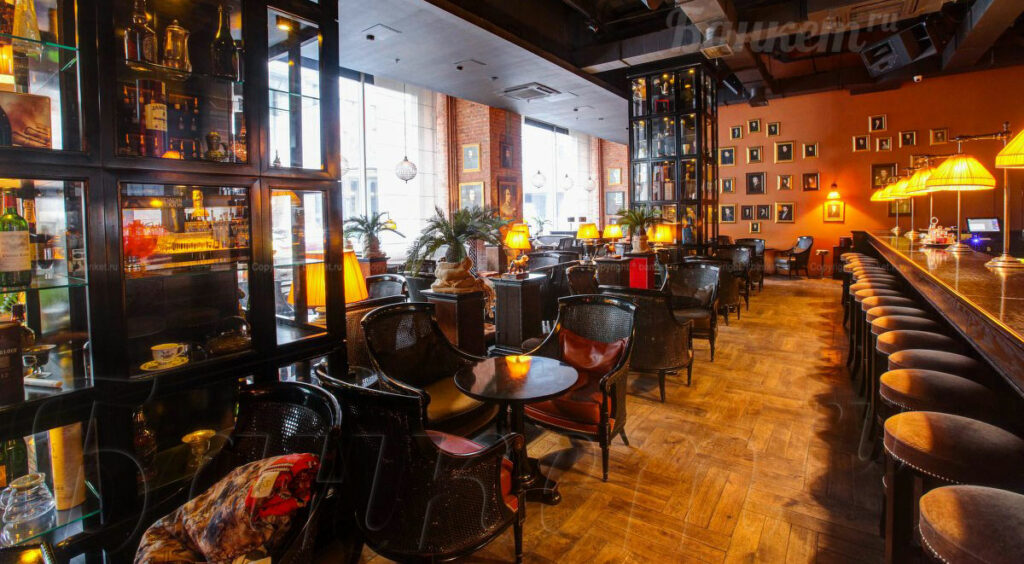 Mandarin Combustible is one of those rare venues where the shift from peaceful tearoom to an astonishingly beautiful bar to a restaurant is effortless. The interior is the most fascinating aspect of this place. It has a fantastic cocktail collection and some genuinely new pan-Asian bites.
Regardless of how busy the bar is, dark hardwood lounge chairs, richly draped curtains, and mandarin-colored light fixtures contribute to a sense of natural intimacy. Sit in a corner with your partner and let the world pass you by.
9. Pavilion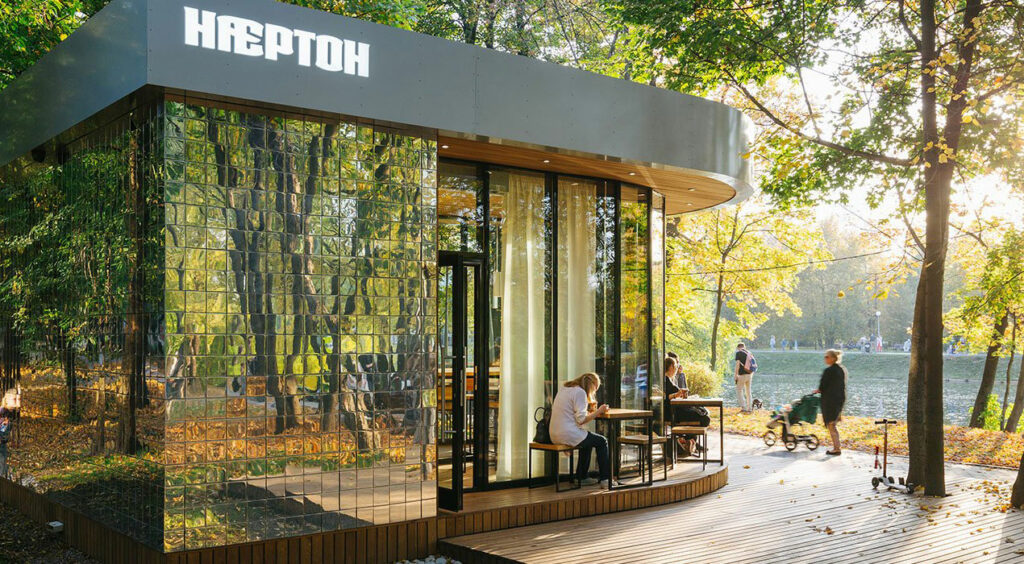 Pavilion is a restaurant located in one of Moscow's most picturesque areas, overlooking the Patriarch's Ponds. You can sometimes see skaters in the winter and witness the lovely swans drifting by in the summer.
The restaurant serves exquisite Russian cuisine and has waiters dressed in white tuxedos. As the sun sets over the lake, begin the evening with a toast of Prosecco with your partner. When the weather heats up, a terraced seating area near the water's edge becomes available.
10. Bar 45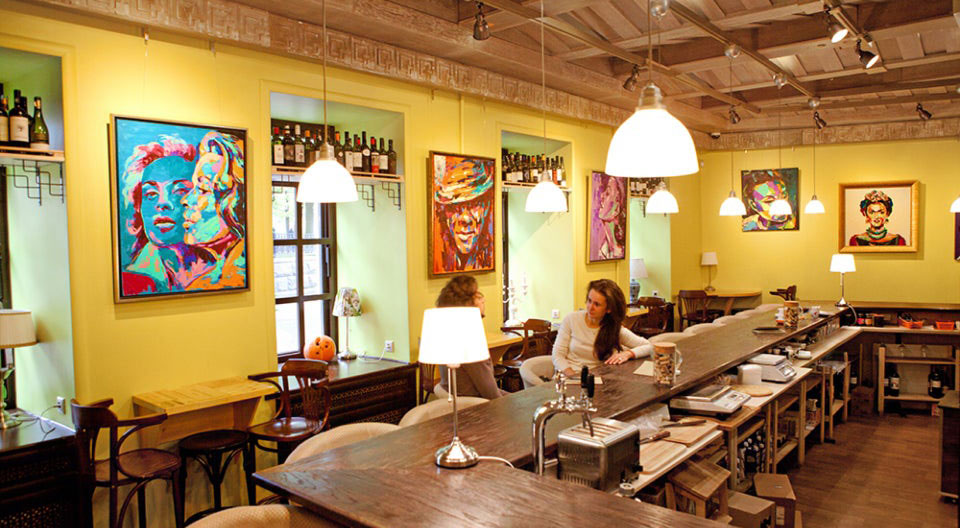 Bar 45 has an interesting take on serving wines. They don't have menus, but a sommelier who personally visits tables and discusses their wine options with guests. Any establishment where the wine selection only sits in the sommelier's mind takes wine carefully.
This unassuming bar offers space for roughly 25. It has soft bar stools placed in twos along the counter and rear wall. The kitchen delivers charcuterie, olives, and delectable snacks to help match your booze of choice. This is the ideal setting for wine drinkers, with ambient lighting, soothing music, and superb wine.
A bit of advice: if this is your first date, keep tabs on your knowledge regarding grape varieties and wine locales beforehand. When the sommelier accepts your order, you don't want to be caught off guard and embarrass yourself in front of your Russian date.
11. Vogue Café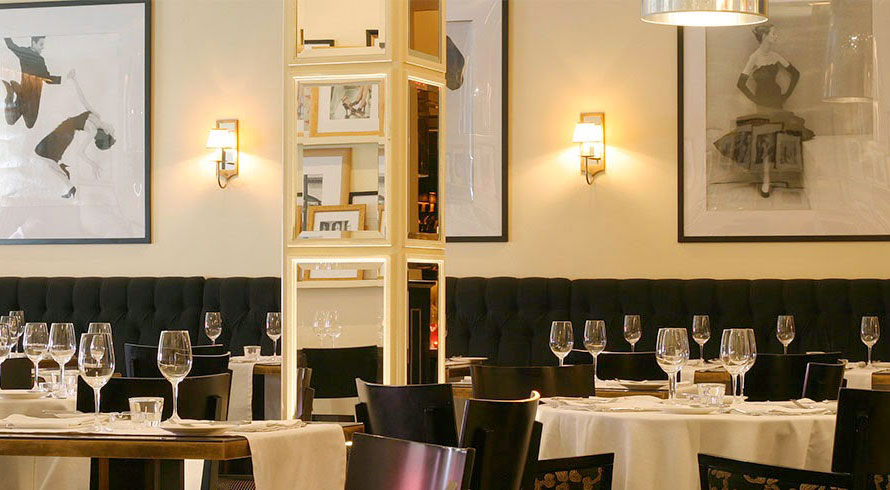 Vogue Café is regarded as one of Moscow's most trendy establishments. It's a popular choice among couples looking to spend an evening in a stylish setting with delectable cuisine and beverages. The interior design is sleek and sophisticated, with black and gold accents and countless images of some of the most famous fashion models.
Vogue Café is a terrific choice for romantic but modern couples. Enjoy the nice ambiance, superb food, and impeccable service!

Enjoy these best romantic places in Moscow!
Although there is no such thing as a perfect time or place for love to blossom, it can be quite beneficial if the setting matches your emotions. Choose from these romantic places in Moscow and enjoy your time with your Russian date.
If you haven't found your ideal match yet, don't worry! TrulyRussian has all the decent and gorgeous Russian singles — and one of them could be your Happily Ever After. Sign up today!