Do Russians Celebrate Christmas?
Gorgeously illuminated buildings, crisp winter air, and snow-covered walkways—if these seem like a Christmas wonderland for you, then welcome to the Russian Christmas celebrations!
Oh, wait? Does Russia celebrate Christmas?
It's too complicated to answer the question with a simple yes or no. So, let's do a slight backtrack to the Russian Christmas history and traditions.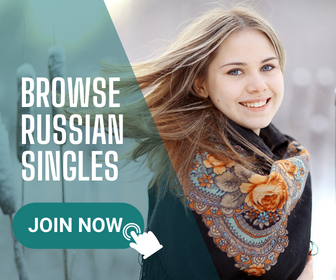 History of Russian Christmas
Originally, Russians celebrated New Year in March under an ancient pagan season and the initial local application of the Julian calendar. In the 15th century, however, they moved it to September based on the Orthodox Church's liturgical year. But, it was not until December 19, 1699, that Peter the Great issued a decree reforming the Russian Calendar.
In that same declaration, Peter the Great moved New Year to January 1—the same time the rest of the Christian community celebrates it. He further ordered the decoration of pine trees and ornaments among large houses and major streets.
New Gregorian Calendar vs. Old Julian Calendar
Now let's get all the facts straight: non-religious Russians don't celebrate Christmas on December 25th. Instead, they make merry on January 7th—except for a few Catholics who prefer to celebrate it on December 25th. Meanwhile, some Russians celebrate New Year on January 1st, while others on the 13th.
The dates are inconsistent with what most of the world follows because the Russian Orthodox Church adheres to the old Julian calendar—13 days behind the new Gregorian. It also means that the church commemorates Advent at a different time.
Nonetheless, as preparation for baby Jesus' coming, they fast for 40 days—from November 28th until January 6th. On Christmas eve, Russian religious families pray all night long.
Christmas before the Soviet Rule
Imperial Russia celebrated Christmas with a blend of traditions from Russia's Christian and pre-Christian past.
On Christmas Eve, carolers wore costumes—like manger animals—singing and performing kolyadki. Kolyadki is somewhat the Eastern Slavic, Central European, and Eastern Europeans' version of Christmas carols.
17th Century Russian Christmas Celebrations
Led by drummers and followed by his boyars and courtiers, Peter the Great would travel by sleigh from house to house in Moscow to sing Christmas carols. Keeping a list of alliances nearby, the Tsar would also visit his friends and greet them in this manner. However, he'd punish anyone who refused to join the Christmas festivities.
Russian Christmas during Nicholas I's Reign
Fast forward to the early 19th century, when the reigning tsar, Nicholas I, married the Prussian (present-day Germany) tsarina, Alexandra Feodorovna.
Since a Russian Christmas is celebrated later, it also means that the whole country wasn't decked with ornaments until the Russian holidays. As such, the absence of Christmas decorations made the tsarina homesick. To cheer her up, Nicholas I adorned the Moscow plaza with a lavish Christmas tree.
From then on, Christmas became the main holiday for Russian households. Since then, the royal palace has held fun-filled, magical Christmas parties every year. They usually do it at the Rotunda of the Winter Palace or Concert Hall, right after Christmas.
Russian Christmas Traditions
The Christmas tradition that Nicholas I started did not last for long. Russians continued to celebrate the holidays using the Julian calendar. They do observe January 1st as a winter vacation and January 13th as a non-religious holiday.
Nonetheless, Russians added fairytale mysticism to the whole festivities for the sake of Russian kids. They did it in the form of Ded Moroz (Grandfather Frost or Father Christmas), who brought Christmas to the country. According to Slavic folklore, Snegurochka, his granddaughter, also accompanies him on a sleigh, pulled by three horses.
To make the holidays more fun for the young Russian souls, they urged children to hold hands, make a circle around the Christmas tree, and call for Snegurochka or Ded Moroz. They believe that doing these will ensure that the bright star and other twinkling Christmas lights will illuminate the entire tree when Ded Moroz and Snegurochka appear!
Christmas during the Soviet Rule
After the 1917 Revolution, all religious celebrations were discouraged by the official state policy of atheism. Naturally, the Bolshevik regime banned Christmas throughout Russia along with other religious observations.
Christmas trees weren't allowed and denounced as a bourgeois German import. The Bolsheviks also demystified the holiday as a pagan sun-worshipping ritual with no basis in scientific fact. If they wanted to celebrate Christmas and New Year, they had to do it in secret.
In 1929, the Soviets completely abolished all religious holidays, including Christmas, by a decree of the Bolshevik government.
But, in 1935, in a shocking turn of state politics, many Christmas customs were restored as part of a secular New Year's celebration. All these were after Stalin's advisers persuaded him of the proletarians' need for a rest from the hard work amid a long cold winter.
The Christmas tree was then repurposed as a Novogodnyaya yolka (New Year's fir tree) to be admired by all children in all pan-Russian countries.
It wasn't in 1992 that the holiday was once again openly observed. However, many Christmas attributes and traditions lost their religious significance, such as gift-giving, Ded Moroz's visits, and Christmas decorations. Eventually, they became associated with New Year's celebrations—which were naturally secular.
Russian Christmas Celebration Post-Soviet Rule
Christmas Eve is the last day of the six-week fast for most devout Russians. At that time, they had to wait for the first star to shine in the Russian skies before eating.
On Christmas Day, Russian Orthodox Christians scatter hay on the table, covered with a white cloth, imitating the manger at the Nativity. They then prepare a festive spread to share with family and friends. Hearty meals and desserts like kutia (sweet porridge), kulebyaka (a big pie with cabbage or mushrooms), and pastila (pressed fruit dessert) are a staple during Christmas.
The two-week feast known as Svyatki (Russian Christmastide) was celebrated after the Orthodox Christmas on January 7th through Epiphany on January 19th.
Holiday activities during this period were more closely associated with pagan traditions and included singing, dancing, carnivals, and fortune-telling.
Top Five Places in Russia to Celebrate Christmas
Russian Christmas is best experienced with a loved one nearby. If you're looking for the best places to visit during Christmas, here are the go-to destinations we gathered:
1. Novopushkinsky Public Garden
Enjoy Christmas with your significant other, family, or friends by watching performers waltz on the ice rink at Novopushkinsky Public Garden. Moscow is home to ballet performances and stories, and watching them live would be one for the books!
Additionally, you could also purchase some crowd-favorite Christmas trinkets at souvenir shops nearby—which you should do if you want a full experience of the Russian Christmas.
2. Bolshoi Theatre
Speaking of performances, you could also enjoy watching Christmas ballet shows with your loved ones at Bolshoi Theatre.
Located in Moscow, this two-century-old theater hosts the best plays during the holidays. Famous Russian shows like The Nutcracker, Swan Lake, and Cipollino are among the many much-awaited performances by local and foreign cultural lovers.
3. Lake Baikal
If you crave adventures during Christmas, Lake Baikal would be the perfect place. It is a serene paradise that exudes exotic beauty.
Lake Baikal also has the world's largest freshwater body, surrounded by picturesque nature. The best part about celebrating Christmas at Lake Baikal is that winters there are milder than the summers. Without a doubt, the lake will assure you and your loved ones of a beautiful—and ironically warm—Russian Christmas experience.
4. Café Pushkin
If you want to feel like celebrating Christmas at an aristocrat's home, it'd be ideal to do it at Café Pushkin!
Opened in 1999 by artist Andrei Dellos, Café Pushkin is a favorite among the city's glitterati. This upscale Franco-Russian restaurant offers Christmas dinners with all the fun trimmings and decorations you could imagine. As for the dishes, the chef creates the most scrumptious dishes that represent the Russian culture's richness.
5. Tverskaya Ploshchad
Experiencing Russian Christmas isn't genuinely merry until you see Tverskaya Ploshchad's fun Christmas fairs.
Located at the heart of Moscow, Tverskaya Ploshchad decks the city with a beautiful Christmas wonderland annually—something you shouldn't miss out on! During the holidays, hundreds of stalls array the thoroughfare, selling foods, Christmas trinkets, souvenir shops, and anything-you-could-think-of items are available.
Happy holidays!
Winston Churchill wasn't exaggerating when he said that Russia is a "riddle, wrapped in a mystery, inside an enigma."
True enough, Russia's peculiar customs are exciting and amusing—in a beguiling kind of way. Now that we know when and how Russia celebrates Christmas, that's one less mystery uncovered.
We hope you enjoyed this piece—whether you're here to get additional knowledge about your Russian date or simply curious how these enigmatic individuals function. Happy holidays!