What to Do on a First Date with a Friend
The friends-to-lovers trope is one of the most popular and most enjoyed tropes in modern media. There's just something about two people finding each other in this vast world, building up a camaraderie, and slowly falling in love that gets people going.
The best thing about this trope, though? It's inspired by reality, as most tropes are.
If you've found yourself almost living this trope in real life, feeling your chest flutter in the face of a dear friend, congrats! You have the grandest opportunity to spend the rest of your life with a person that understands you best.
Before happy ever afters, though, you'll need to get through what every hopeless romantic goes through in the quest for romance: the first date.
Here are some tips that can hopefully boost your chances of having a successful first date.
What to Do Before the First Date with a Friend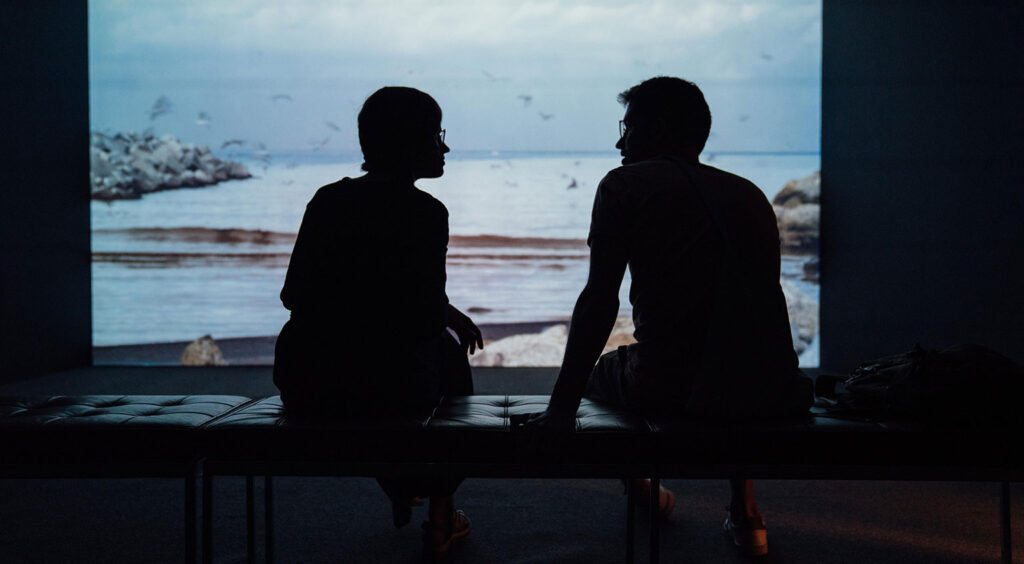 Plan together
If we're going with what's typical, only one person is in charge of arranging the first date. It offers an element of surprise. However, it can also result in the date going off-course before it even has the chance to begin—with your date not having an input on what happens.
So, to ensure that you and your date both enjoy yourselves, why not plan it together? This gives you two the opportunity to discuss what you want out of the date. It also allows you to discuss matters like your chosen activity, the day of the week you want to have the date, and even the preferred budget.
Prepare first date topics
Conversation is one of the foundations of an excellent date and, subsequently, a thriving relationship. This is why it's essential for one to have some topics to discuss during the date.
You don't need to plan everything you and your date will talk about down to the letter, but it would be great to have some things that can get the conversation going. With the already existing friendship in mind, we recommend talking about:
Movies, shows, books, and music you two are into
Plans for travels, sights you want to see
Anything related to food
Ambitions and dreams
Anything that's lighthearted and gives you better glimpses of your friend will do.
Another tip is to not be shy with the compliments, be it verbal or non-verbal. Tell them they look great the first opportunity you get. Pay attention to what they're saying and engage in the conversation.
Learn from the past
Unless this is your very first date, you've likely had your fair share of successful and less-than-successful first and succeeding dates.
Like in most things, it's best to learn from your experience. You can even rely on any experiences shared by your friend about the previous dates that they have been to.
Doing so will allow you to better grasp what to do on a first date with a friend. It also gives you time to consider any actions, activities, or topics that may prevent your date from being a resounding success.
First Date Ideas with Your Friend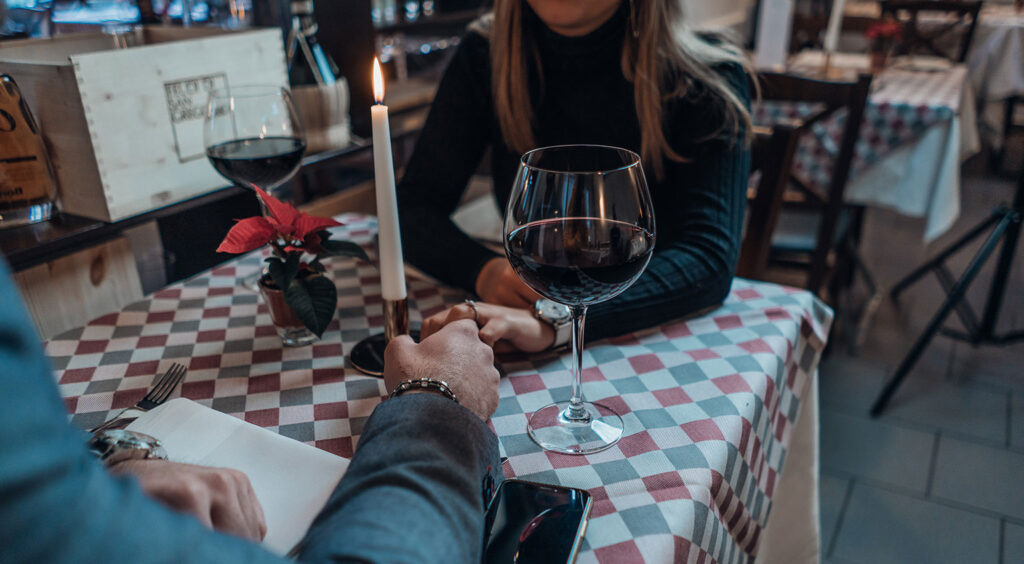 So, let's now talk about what to do on a first date with a friend.
As a general rule, first dates should be light, regardless of your relationship with the person beforehand. You don't need to go all out, especially if it's not in your budget to do so. Instead, consider the many activities that will allow you the chance to talk to your date, all while doing something enjoyable, as a way to further your bond.
There are countless activities that fit the bill. Let's tackle them one by one.
Food date
Food is the way to any person's heart. Having a pleasant conversation over food is also a tried and tested way of having a perfect date.
Opting for a food date, should your date agree to it, also gives you plenty of liberties in planning. You can choose the time of day, the restaurant or cafe to eat at, and even the pre- and post-food activities you two can enjoy.
Traditionally, people pair food dates, specifically dinner dates, with a movie. If that's not your style, you can go for a walk, visit the museum or art gallery, or have coffee afterward.
Cook or bake together
If you're looking to make a food date even more special, why not invite your date to cook or bake together. This is especially helpful for foodies who are exceptional in the kitchen. You don't even need to be a Michelin Star chef to enjoy yourselves.
Cooking or baking together means that you and your date can bond over your favorite recipes. It also gives you ample opportunity to talk while going through all of the cooking or baking steps.
The end product sweetens the deal as well. After all, who doesn't love a home-cooked meal?
Go on a picnic
In terms of outdoor activities that won't break the bank, having a picnic at a local park (or even in your own backyard) makes a superb choice. You and your date will have the freedom to choose what foods and drinks you have in your spread. Later on, you two can enjoy nature and a little bit of sunlight while having a pleasant talk.
If you want to spruce it up a little, you can even have a movie marathon or video game session outside. A laptop goes a long way, and if you have access to a projector and a large white sheet, you can make the date even more special.
Go for a hike or run
Another outdoor date idea you should consider is hiking or running, especially if you and your date are inclined to do physical activities.
While a proper conversation can't be had during a run or a hike, both activities do open up new avenues. For one, you two can explore sights you have yet to fully appreciate. Plus, this gives you the chance to invite your date to eat afterward.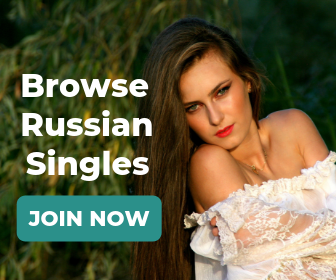 Enjoy your first date with your friend!
When thinking about what to do on a first date with a friend, there are many more date ideas to explore. More so if you're interested in mixing and matching activities to have a longer, more unique first date.
While considering the many things you can do, keep in mind that you and your date should have an equally excellent time at the end of it. Also, that you don't need to spend so much money to have fun. So long as you take into consideration your interests as well as friend's, everything should be alright.
For more dating tips, check out our comprehensive dating guides.