Five Crowd-Favorite Russian Dating Apps In 2022
The pandemic has halted everyone's dating activities—whether you're out for a fancy dinner or coffee date. The romantic inactivity due to the quarantine has also significantly decreased our odds of finding our perfect person.
Thankfully, Russian dating apps have come to the rescue to keep everyone connected with the world—and their online dates. While downloading a dating app is a breeze, choosing the perfect one takes a little more study.
As such, we rounded up the top five players in the dating scene today. We also listed their features and some fancy info you'd totally love. Scroll with an open mind and enjoy!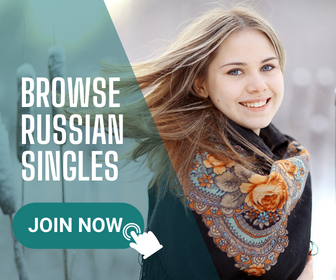 The Five Players in the Online Dating World this Year
1. Tinder
This Russian dating app probably needs no introduction as it's been making waves in the dating world for almost a decade now: Tinder.
It's no news that Tinder has helped transition people's views on dating sites. Today, the mass find dating platforms as an ideal avenue for finding true love—others concur it's the only way.
Tinder offers a straightforward registration procedure for its users. They could easily create an account via their Google accounts, Facebook, or phone numbers. It is so uncomplicated that they also offer a viewing option for users that are still unsure if they wish to register.
Besides the widely popular Swipe left and right and the Super Like, users get to see an array of exciting hallmarks from Tinder. This crowd-favorite Russian dating app has features like Face to Face video chat and Optional Photo Verification. But, their freshest piece called 'New Vibes' is a real champ.
Tinder's New Vibes let users participate in a thematic question-and-answer forum. Most topics run from personality traits to pop culture. All of which will easily give potential matches more insights into whether or not they'll vibe with someone.
This crowd-favorite Russian dating app champions the practical market as messaging is free. To complete it all, Tinder offers three upgrade options: Tinder Plus, Tinder Gold, and Tinder Platinum. (Be notified that the latter is only available in select marketplaces.)
2. TrulyRussian
If you're on the hunt for a fun and committed relationship rolled in one, TrulyRussian should be your go-to app.
TrulyRussian has a concentrated and sure dating crowd and awe-inspiring features to boot. These two facets let users land a date they like while simultaneously enjoying the app.
As such, this Russian dating app and its website counterpart boast exciting hallmarks such as the Dating by Region, translation options, unlimited messaging, and Blog section.
The Dating by Region lets users look for someone based on a specific country or location. Not only this, but it also enables them to filter their search options by age, gender, interests, and more.
TrulyRussian also believes it's unfair to control your chances of meeting your potential partner. They made sure then that users could send and receive messages for free. TrulyRussian also built a translation option alongside the messaging function to avoid love miscommunications between its members.
As for its Blog section, this Russian dating app gives its users love tips and how-to pieces of advice on dating a Russian. (If this isn't already great, we don't know what is.)
Moreover, TrulyRussian blesses its users with a secure and guarded online dating experience. They implement numerous security layers in their platform to drive away fake accounts or potential scammers. To complete it all, TrulyRussian offers an infallible algorithm forecast that evaluates a user's pattern when browsing through the dating platform.
All TrulyRussian core features are free, but a few charges ($2.95 for a 7-day trial and $28.95 per month for an all-access membership) apply for premium hallmarks.
3. Badoo
Although Badoo has been in the industry since 2006, it didn't gain the nod it deserves until they featured it on Facebook through quizzes and games. Eventually, this crowd-pleaser Russian dating app became a standalone platform in 2012.
Badoo operates in more than 180 countries and connects Russian singles with fellow members worldwide.
Like TrulyRussian, members don't need to pay to make an account at Badoo. But, a few significant features may only apply to premium users. This crowd-puller Russian dating app also has a 'People Nearby' feature similar to TrulyRussian's Dating by Region. Their search categories include user intentions, preferences, and behavior.
4. Tabor Знакомства
Tabor Знакомства, roughly translated as Tabor Acquaintance, is a 14-year old Russian dating site well-known for its uncomplicated yet equally engaging website features.
To bridge gaps from singles in and out Russia, Tabor Знакомства lets its five million users meet, with no-hassle strings attached. This means that aspiring app members looking for their sweethearts using the app only need to fill out a few bits about themselves to qualify.
Besides entertainment and a sure love prospects, Tabor Знакомства also adds security features on its app and its site counterpart to ensure users' safety. They also have an intuitive support team, ready to assist members' concerns at any time of the day.
5. Mamba
With a whopping 23 million users, Mamba is a prominent matchmaking app famous worldwide, especially Russia.
Mamba has an exciting and straightforward user experience, with its signup stage as an example. Building an account and a user profile is an absolute breeze—registrants could easily connect an email or their social media account. But if a user wishes to create a dating account without linking any of their previous online profiles, they could opt for manual registration.
Nevertheless, users can enjoy Mamba's features after account setup and profile building. Among the most famous hallmarks is their 'Travel Buddies' search option.
As its name suggests, it lets users look for any member's upcoming trips within the country or abroad. Essentially, a user could request to tag along if they find someone planning to go to a specific travel destination. Or, the user with a scheduled trip someplace else could invite others to join them on their journey.
Besides that, Mamba also has a question-and-answer forum. Here, users could post matters to discuss—topical issues or pop-cultural subjects.
Of course, this Russian dating app offers no charge to its core features. But, users could relish more fun should they throw in just a couple of dollars (as low as $2.00) to experience all Mamba highlights.
Choose the best Russian dating app wisely!
The five dating apps we gathered above are the top Russian dating apps we found online—all widely downloaded within Russia. Hence, we guarantee you its positive effects on your dating life should you indulge yourself in any of them.

We hope we have been a part of your dating journey. A word of advice though, have an open mind while testing the online dating world. It wouldn't be easy, but you would find it a breeze with a bit of practice.