8 Types of Dating in the Modern Time
Being in a dating relationship requires a lot of effort. Those in a dating ship learn to adjust to each other because even minor disagreements can turn into violent fights. To some extent, partners have to compromise to keep the relationship going.
In addition to these complexities, many people also fail to realize that dating is a personally unique experience. Although relationships may have patterns, no two of them will be identical. After all, dating relationships have different classifications.
This post features eight of the most common dating relationships during modern times.
Types of Dating for You to Consider
1. Casual Dating
Casual dating is a type of dating wherein one person openly dates multiple individuals at the same time.
People who engage in this kind of dating relationship are not ready or willing to settle and commit to a person or group of persons. For them, they prioritize having fun rather than finding someone permanent.
Being in a casual dating status is not necessarily bad. It gets a lot of bad rep from society because this setup easily perpetuates immorality and infidelity. However, people who choose to date casually are not necessarily cheaters. It so happens that their wants and needs do not conform with social norms.
2. Blind Dating
Blind dating is a fun way to get to know people. It's a setup wherein someone arranges a date for a couple to meet at certain events. In the said arrangement, the couple is not aware of the person they will encounter.
The element of surprise is one of the best aspects of blind dates. Akin to lottery results, the outcomes of blind dates are highly unpredictable.
Many people who have no dating experience see blind dates as a final resort to find someone. For a lucky few, their blind dates eventually end up in a marriage.
3. Speed Dating
Speed dating may be the most organized type of dating. Usually, this kind of dating event is set by a restaurant or nightclub. The host will gather singles who came from different walks of life. From there, they will systematically get to know one another. However, there is a catch: they have to socialize while there is time pressure.
Most of the time, the organizer will set up many individuals. Since there are many people involved, each participant will have limited time to know another person. In some settings, organizers will give cue cards containing guide questions for the dating activity.
4. Group or Double Date
Double or group dates are more popular dating styles, especially among high school and college students.
Compared to other types of dating, this setup may not feel as intimate as the different types because the participants have to share the moment with other people. This type of dating has the weakest ability to create a romantic ambiance.
Double or group dates may not be as good for extroverts, but it can be a new experience for introverts. By having someone familiar with the date, introverts may develop newfound confidence to interact with others.
5. Exclusive Dating
Exclusive dating refers to the typical monogamous relationship between a couple.
In this relationship, the individuals are expected to love and respect each other and their commitment. It is generally cheating when an individual involves themselves in romantic interactions with another person.
Exclusive dating leads to permanent relationships, such as marriage. Out of all dating relations, this type takes the most effort to maintain. Involved individuals are expected to invest their time, money, and energy in the relationship to keep it functional.
6. Long-Distance Dating
Long-distance dating is exclusive dating, but the involved parties are separated by their geographical locations.
Many consider long-distance relationships as risky and demanding. After all, the participants have to adjust to different factors like time zones and schedules to talk with each other.
This type of dating is not for everyone. Just like exclusive dating, this type of relationship requires a lot of trust and commitment.
7. Friends with Benefits
Casual dating does not necessarily involve sexual activities. When it does, the dating status will turn into a friends-with-benefits kind of deal. 
People who are into this dating setup are not emotionally invested with each other. They have an internal agreement that they see each other for sexual pleasure only. The foundation of a friends-with-benefits relationship is trust. The parties are consenting adults who know and respect the limits of their physical and sexual interactions.
However, there are times that things can get too complicated. Some parties may start to develop an emotional attachment to a partner after frequent engagements.
8. Online Dating
With the development of the internet, dating took on a digital form.
Online dating is the most convenient and efficient form of dating. It allows individuals to meet and mingle with others despite geographical limitations. The best part of online dating is how it replicates regular human conversations. Parties can communicate with each other instantaneously. As a result, the relationship can still feel personal and humane.  
Online dating can be tricky if you are not careful. Finding online dating sites and apps is easy but determining which ones are safe to use is the real challenge.
If you are specifically looking for Russian singles, TrulyRussian has your back. TrulyRussian has thousands of active users, but all of them are carefully screened by a reliable verification system. TrulyRussian also has a mobile version for Apple and Android.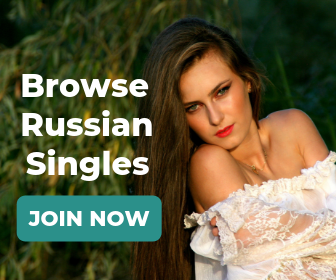 Which of these types of dating appeals to you?
Each of these types of dating has its own advantages. Make sure to choose the most suitable one for your personality and lifestyle, so you can achieve success in building romantic relations with someone special.