What Are the Love Languages of Russians?
Love is most definitely in the air. Knowing how to crack your Russian date's heart and slide your way into it should make your Love Month worthwhile.
Russians, in general, are serious people. They don't enjoy small talk and don't engage in fluffy conversations. Instead, they appreciate meaningful discussions about life.
If you have a Russian date by your side, you must go big on Valentine's—emphasis on must. To know what moves to take and areas to hit, you must first understand the love languages of Russians. Keep on reading to get to know their hearts' desires.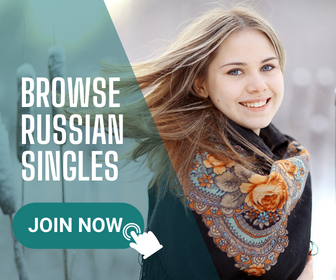 Russian's Love Languages + Tips to Keep Your Relationship Stronger
People have different love languages, which means it takes different things to tickle their hearts pink. Before we dive into all of them, know that some could have a single love language while others could have a combination of two or three. Nevertheless, your love expression(s) alone will undoubtedly warm your Russian date's heart.
1. Gifts
Gifts are, by far, one of the most straightforward love languages. While many people find gift-giving romantic, it's another (and beautiful) level in Russia.
Russians are intrinsically generous people. They have a bizarre and equally lovely impulse to give presents to anyone—regardless of their closeness to someone. This is why they see gift-giving as a national tradition of sorts.
Gift-giving for the Russians doesn't have to be crazy expensive, but it must be meaningful. For them, the very act of giving a present is a display of the giver's affection and care. They also suggest the person was thinking about them while looking at it.
Russians who value love languages like gifts recognize the gift-giving process: careful thinking, the conscious choice of picking a meaningful object, and the emotional advantages from receiving the gift. They also become a tangible token commemorating an experience, feeling, moment.
Nonetheless, when communicating your love via gifts, give a loved one something meaningful—something unique and reminiscent of their personality or a moment. Remember that cheap gifts don't equate to their value. Small things, in fact, matter in significant ways.
2. Acts of Services
Russians love to help people—in any way they can. They're warm on the inside once you break down their ice-cold walls. And, when you do, you'll see a whole new thing about them: they are hospitable and welcoming to everyone they're close with.
For your Russian date whose love language is through acts of service, they may like baking cakes or cookies for their partner. They also express their love by making a coffee for their partner or bringing soup when they are sick. They'll also love it when you offer to help them with anything, call and check in on them during a stressful day at work or do things they've been putting off for a long time.
3. Words of affirmation
They say actions speak louder than words. But it's a different case when your Russian partner's love language is "words of affirmation." In this case, words are everything.
Whatever the medium (written or oral) is, a date who uses words of affirmation as one of their love languages will sincerely appreciate your lovely compliments for them. These expressions make them feel valued and understood on a deeper level.
Your Russian partner will significantly adore thoughtful praises, verbal encouragement, and genuine thank-you's. That is, whether you say them on date nights, write them on post-it notes or post them on social media.
Hence, make it a point to frequently express your appreciation, care, and love to your partner. You could always put a random post-it note on your date's cup or send texts with cute emojis.
4. Quality time
A Russian partner who speaks quality time as one of their love languages wants one thing: to be the sole focus of your attention. They feel most cherished when you are always down to hang out.
Your Russian date will particularly love it when you actively listen to their stories on how their day went—without television, cellphones, or any other outside distractions. Partners who love to spend quality time prefer it when you do one-on-one moments with them.
Needless to say, Russians whose love language is quality time want to feel cherished and prioritized, and instead of getting gifts, words, acts, or touch, they prefer spending meaningful time with their partner. They'll also appreciate when you create meaningful conversations with them or plan weekend getaways, be it on their birthday, your anniversary, or on a 'just because' weekend.
5. Physical touch
A Russian partner who uses physical attraction as one of their love languages feels appreciated when they receive hugs or kisses from their SO (significant other). It's the holding of hands while walking, cuddle nights while watching Netflix, or sex that makes their hearts warm.
Physical intimacy can be incredibly affirming for a partner with this love language. The physical connection for them makes them feel connected to you. But, most importantly, physical affection or touch is significant in the Russian dating culture as they always go big on romance.
Russians, in particular, don't believe that chivalry should die with time. As such, men express their most romantic acts of love by being their date's knight in shining armor. Women, in turn, show their care and appreciation by being loyal and submissive to their partners.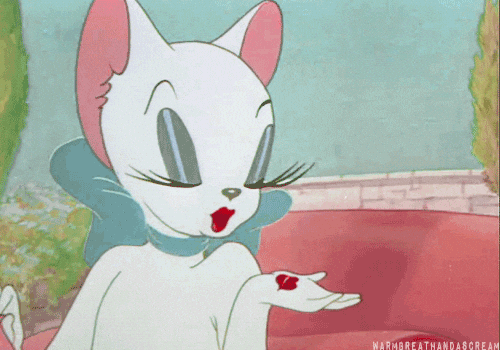 To express your love for your better half, you could always give them a message even when they don't ask you to do it. They'd feel giddy also when you put your arm around them or hold their hand in public. A 'just because' hug and kiss or a night out dancing will be warmly appreciated as well.
Make love last longer!
They say relationships last as long as both are willing to make it work. If only one person's rowing the boat, it's not going to take much time until it sinks. This is why many couples break apart before forming a real connection.

If you wish to keep your Russian date, surprise each other often and spend time together to keep the relationship fun and warm. Never get tired of knowing how to make each other happy: be creative and practice spontaneity. We wish you a long and healthy love!