17+ Ukraine Women Dating Advice and Tips You Need to Know
Dating is a practice that is as old as mankind itself. Often, though, the more desirable you are, the more attention you get. While the definition of desirability might have evolved centuries after centuries, one key factor affecting desirability is physical appearance. Women from Eastern Europe, especially Ukraine women, have a reputation that precedes them as the most beautiful and gorgeous women alive on earth, with their long legs, slender and athletic bodies, and a pretty face to match it.
Therefore, it is unsurprising that thousands flock to Ukraine in the hopes of winning a Ukrainian woman's heart. In this age, where the internet has made the world a lot smaller, many try to woo Ukraine women on the internet and various dating sites, some of which are met with disappointments when they go about it the wrong way.
Women in different parts of the world have different ideas and things they find attractive in men. Ukrainian women's ideals are quite different from those of women from the rest of Europe and the world. So, before you go in search of your sweetheart, here are some Ukraine women dating advice that will increase your chances of success.
The Ultimate Ukraine Women Dating Advice — All You Need to Know
The first thing to know about Ukrainian women is they are absolutely beautiful. Still, transcending all the beauty and sexiness of Ukrainian women are well-groomed and well-mannered traits.
So when dating a Ukrainian girl, you can always expect her to treat you with respect. Like every other woman on the planet, she might be shy and hesitant in the first few days of meeting her, but she is trying to see if she can trust enough to open up to you.
How do you know if a Ukrainian woman likes you? For one, they are very independent, so when she starts playing as a damsel in distress, it is likely an indication that she likes you.
They are fiercely honest and will demand top-tier honesty from you, so don't be surprised if, after a few dates, she starts asking about your previous relationships and dates. They are also committed and expect full commitment from you because, culturally, Ukrainians place so much value on the family. After a few dates, she expects it to be a long-term thing that could lead to marriage as they are also faithful.
She loves her family and would like to have her own family in time. Don't be caught off-guard if, after some dates, she starts talking about the kind of family she wants.
A Ukrainian woman also loves to delight your taste buds with her cooking. Besides the natural interest in cooking, this is also a validation that she likes you because it usually takes a long time to make Ukrainian dishes.
They expect you always to be a gentleman and treat her and everyone around you with respect.
You will be hitting the bullseye if you compliment her looks, occasionally surprise her with gifts, and treat her with respect and affection.
---
Pros of Dating Ukrainian Women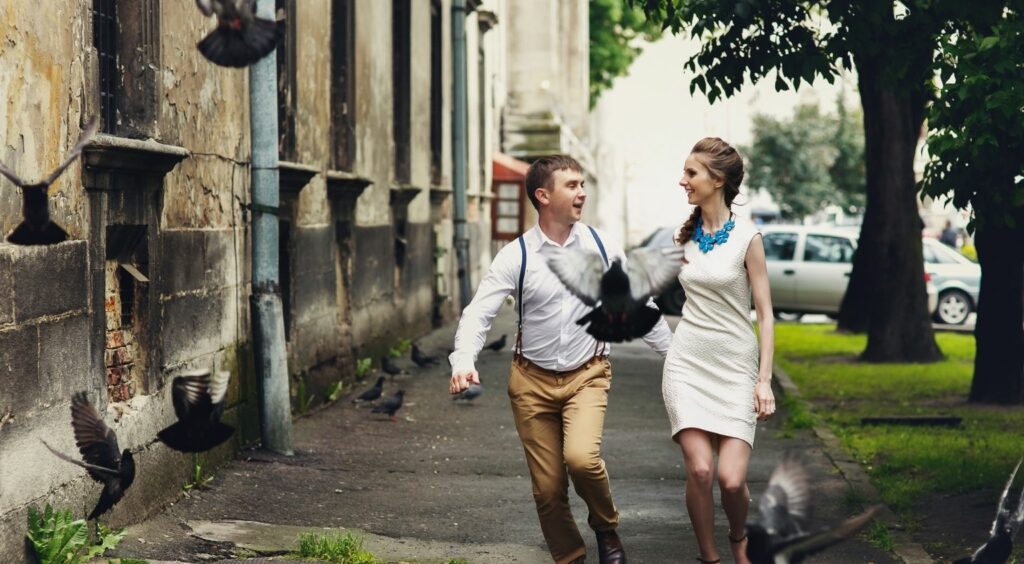 They are beautiful and put effort into looking good.
Ukrainian women are naturally endowed with a beautiful face as well as a tall, slender body. They also pay a great deal of attention to how they look. They take great care of their hair, visit the gym to keep their beautiful body in proper shape, wear makeup, and dress beautifully. So, you don't ever have to worry about them looking shabby.
They are family-oriented.
When dating Ukrainian women, you can rest assured they would want a strong and lasting relationship to start a family. They are excellent and caring mothers.
They love to cook.
As soon as you start dating Ukrainian women, expect them always to delight your taste buds with their traditional meals as they are usually excellent cooks. The only downside to their meals is that it usually takes a long time to prepare, so they prepare them in large quantities to keep in store. You might just end up eating the same meal for the whole week.

They are honest and straightforward.
Ukrainian women are straightforward, just as men are straightforward about what they want in the relationship. They are also brutally honest — they always speak their mind, not minding how hard their opinions may hurt. Despite all that, Ukrainian women are still brought up to treat people with respect and act politely.
They are loyal and faithful.
Ukrainian women are fiercely loyal. They appreciate a relationship built on love and mutual respect. They prefer to discuss relationship problems with their partner and solve them, rather than look for adventure elsewhere.
---
Cons of Dating Ukrainian Women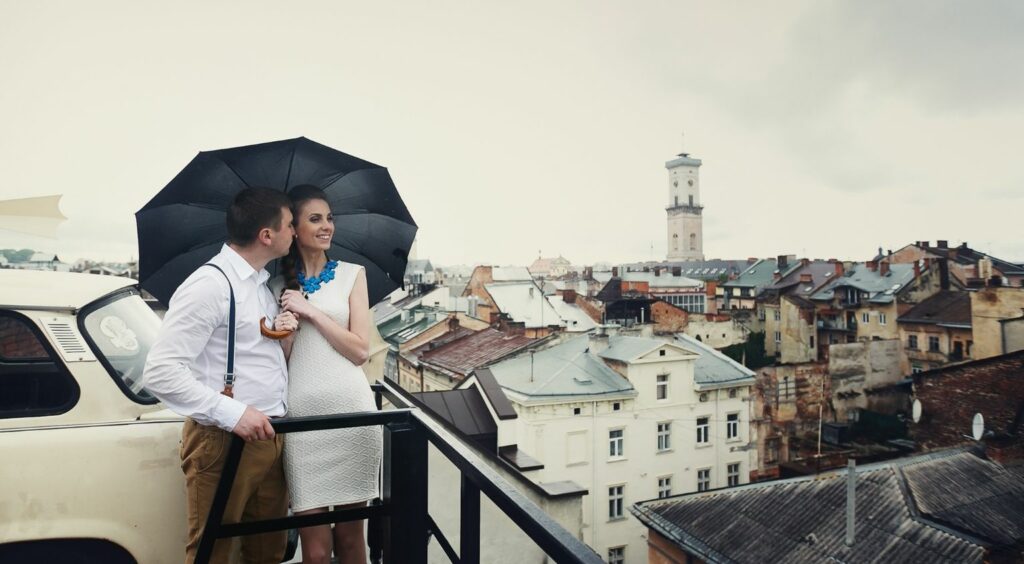 You have to take charge of the relationship.
Right from the point of approaching her up to suggesting subsequent dates, she expects you always to lead and be in charge. Be willing to court her and make decisions at every step in the relationship. Set the tone and direction of the relationship.
You have to learn the culture.
Ukrainian women's upbringing involves loving and appreciating their culture. They will expect you to learn about their culture as a sign of your commitment to the relationship. Learning the culture can also prevent some avoidable mistakes such as buying the wrong number of items as a gift, buying the wrong color of clothing as a gift, or cracking a culturally inappropriate joke. Some things might also seem odd to you since you are from a different culture. That will usually require some adjustments.
You have to learn the language.
For every relationship to thrive, communication is vital. Learning the language can bring a form of closeness into the relationship. Ukraine is not an English-speaking country. Although some Ukrainian women can speak English, you might need to learn the local language to communicate properly. While you may not have to learn the whole language, you must understand basic greetings and common words or phrases.
Be prepared to meet her family.
Ukrainian women are usually very close to their families and constantly communicate with all their relatives. This includes aunts, uncles, cousins, and nephews. It is not uncommon that you find yourself spending significant time with her family, as this symbolizes that you are now an essential part of her life too. Also, expect occasional calls from them, inquiring about how you are.
The relationship will develop slowly.
With the cultural and language barrier, it might take a little bit of time to get to know each other better and get acquainted with each other's characters, habits, and hobbies. It is even more difficult if communication is all taking place online.
---
Ukraine Women Dating Advice
You might be wondering, "How can I impress a Ukrainian girl?" If you have already made yourself familiar about the Ukrainian dating culture, then it's worth a shot to meet Ukrainian women using these tips below: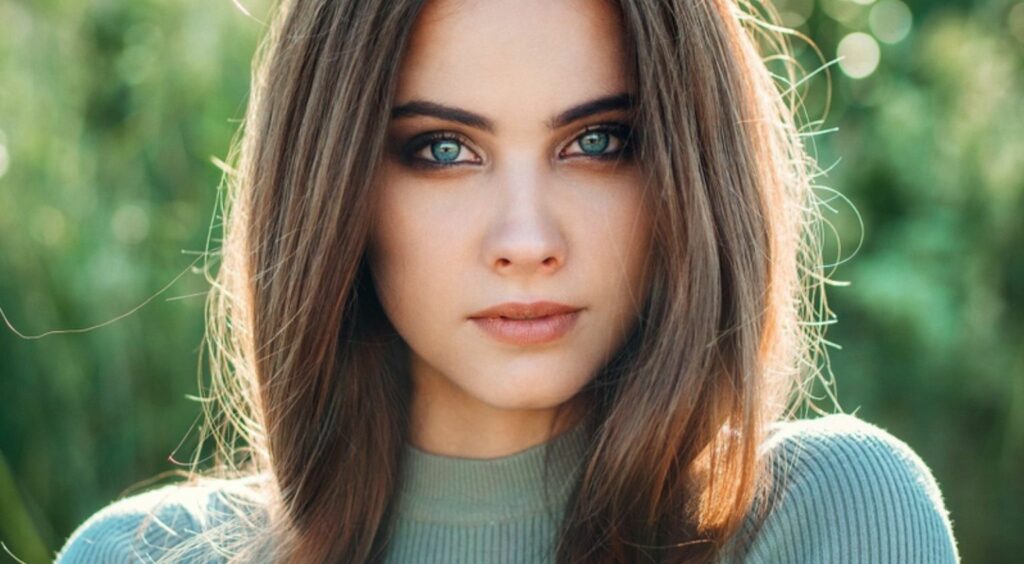 Be a gentleman
One of the most important Ukraine women dating advice is to be a gentleman. Things such as being courteous when on dates with her, simple gentlemanly gestures like holding the door for her, taking her coats, helping her get out of the car are greatly admired by Ukrainian women.
Be romantic
Another commendable way to impress a Ukrainian woman is to show your romantic side. Set up romantic dates, shower her with romantic gifts, and take your effort up a notch.
Be straightforward with your intentions
When trying to impress a Ukrainian woman, let her know your intentions because they always look to build meaningful relationships. Flirting will not help you in this situation as Ukrainian women are particular about the intentions before going into a relationship.
Be confident but not arrogant
Ukrainian women love their men to be confident. Your confidence talks a lot of questions about your personality. Try to avoid appearing boastful. There is a thin line between being confident and being arrogant. Appearing arrogant will hurt your chances with her.
Learn the language
Most Ukrainian women cherish their language, so if you want to impress her, learn the language. One of the best Ukraine women dating advice you can use is always to make a conscious effort to learn the language — at least know some words or phrases. This shows your commitment to the relationship.
Dress smart and neat
Pay attention to your appearance. You don't need to be extravagant or dress like a fashion icon. Still, always put on a nice neatly-ironed cloth. To increase your chance of getting noticed and impressing her, dress smartly.
Give flowers and presents
The most important Ukraine women dating advice you should know when deciding on a gift is that you can never go wrong with giving a flower to her. In Ukrainian dating culture, gifting flowers is still very much appreciated.

Where and How to Meet Ukrainian Women Online
The internet has shaped the world into a small global village, so you don't have to travel to Ukraine to meet Ukrainian women. To begin your journey, start searching for them on Ukraine women dating sites such as Truly Russian.