How To Meet Ukrainian Singles
If you are into single Ukrainians and it is your wildest dream to date them, then it's best to know how Ukrainian dating is done. There are a lot of ways on how you can meet Ukrainian singles. The easiest way for you to meet them is to go to places where she most likely to be such as flying to Ukraine. You may also visit other countries such as New York and New Jersey where there is a lot of Ukrainian immigrants.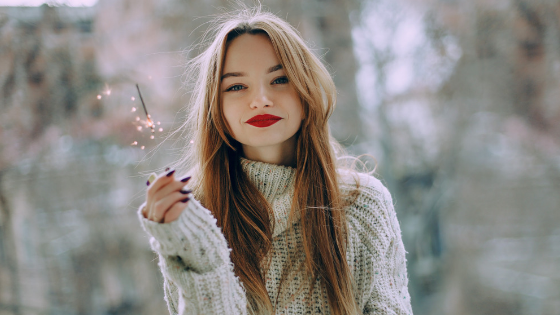 If that option isn't available for you right now, then don't worry! There are plenty of ways on how you can avoid spending too much money on meeting Ukrainian singles. We will be glad to help you with that!
Ukranian Dating Facts
Before you get to meet and date them, you also need to know some of the common facts about Ukrainians.
Fact 1: Ukrainian, especially the ladies are always overdressed. They treat clothes and fashion as their number one priority even with a limited budget.
Fact 2: Ukrainians are very straightforward. They are very honest about their actions and feelings.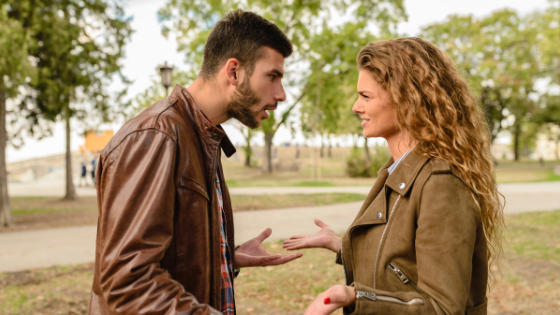 Fact 3: Ukrainians are making sure to maintain their fit and healthy body. They do exercise all the time and eat only small portions of food.
Fact 4: Ukrainian women are looking for a stable husband. They consider men as a bridge to a better life. Worthy candidates for husbands are lawyers, businessmen, doctors, and engineers.
Fact 5: Ukrainians are not talkative. They felt uncomfortable easily with excess chatter.
Fact 6: Ukrainians put effort on to how they look. The women love to do their makeup, eyelashes, nails, and eyebrows. They make sure that they look beautiful every single day.
Fact 7: Ukrainians consider marriage a necessary condition for happiness. They feel pressured if they are still single in their late twenties.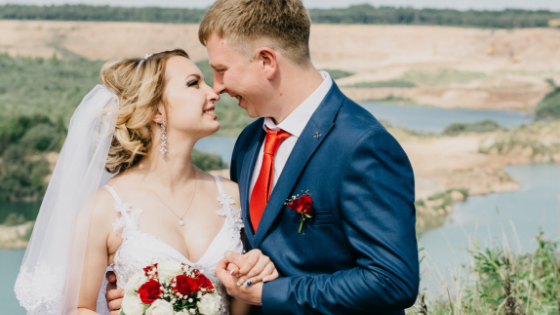 Fact 8: Ukrainians don't get intimate with their date on the first day. They should be convinced first of the benefits of doing it. Their attitude towards you will get much better after the first sex.
Fact 9: Ukrainians are good cooks. They learned different kinds of recipes from their grandmothers.
Fact 10: Ukrainian women will complain about not buying her flowers. They measure the interest of their partners through giving of gifts.
Related article: A Man's Simple Guide to Dating Ukrainian Women
Now that you are aware of the most common person's antics, it is time for you to know where you can meet Ukrainian men and women for marriage easily.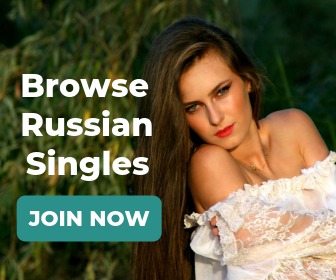 What is TrulyRussian?
TrulyRussian is a fast-growing Russian dating website that helps you connect to thousands of Ukrainian singles online. It has a lot of features that will help your online dating journey easier. Such as video call and translation. TrulyRussian is also fast and reliable with 24/7 customer support that will help you with your concerns.
Related article: The Best Way to Meet Beautiful Russian Women
Is this another kind of dating hoax?
Online Dating is one of the fastest ways to meet ideal Ukrainian singles. All of the users on these sites are looking for love, companion, and friendship. Most of these singles are seeking lifelong partners. Dating scams have already victimized a lot of people. It makes them wary in signing up and trying their luck again on another online dating platform.
Just be resilient in joining reputable Russian dating sites since there are a lot of scamming activities that are happening already. You don't have to worry as TrulyRussian has a hard-working team that regularly looks out for reported, suspicious, and fake users.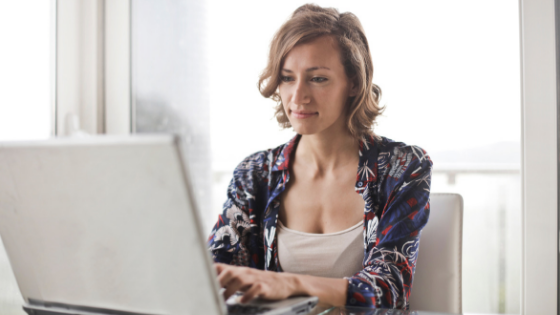 To answer your question, TrulyRussian is 100% free and is absolutely not a dating scam. We highly recommend that you join a dating site that is fast, reliable and a lot of real users. TrulyRussian is one of the best Russian dating sites that contain users from Russia and Ukraine. It has thousands of members signing up every day.
How can you meet Ukrainian singles?
Sign Up for free
You heard that right! It's absolutely 100% free to create your account and browse single Ukrainian women in TrulyRussian.
The registration process will only take you 5 minutes. You only need to provide your primary information such as your name, gender, age, password, and email address.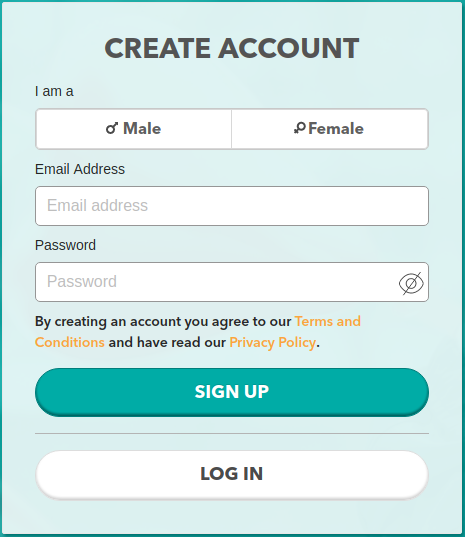 Just make sure that once you click the green Create Account button all the information you provided is accurate.
Verify your profile
This may not be necessary, but if you verify your profile now will help you avoid problems in the future such as being tagged as a scammer.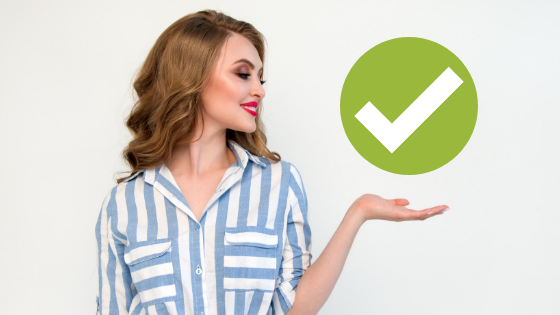 The benefit of having your profile verified is to assure other users who viewed your profile that you are a real person. The advantage of a verified profile will let you get more messages and interests.
Polish your profile
Give it an hour to customize your profile. A detailed and concise profile will help a lot of users to know you better. This will increase your chance of meeting your Ukrainian match.
Polishing your profile may not be required, but it is highly recommended. You may start doing your bio, match preferences, personality tests, random questions, and upload your best photos.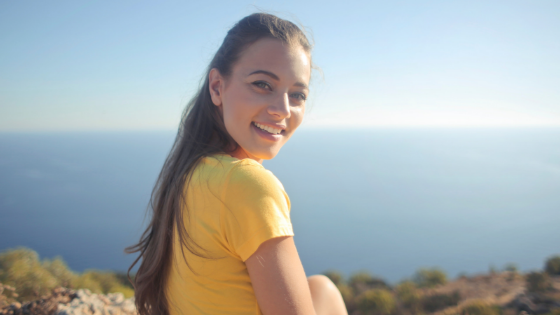 You don't need to go to a studio just to have a photographer shoot you. Try to choose the best photos of you that are taken recently. These photos should show that you are doing something you love where you can be recognized as an honest and successful person. Make sure that all the things you put in your profile are honest as possible to avoid complications in the future.
Browse and Chat with Ukrainian singles online
If you are open to meeting anyone, you may use the browse page to browse and interact with Ukrainian singles. If you have an ideal person in mind, you may specify your search using the advanced search tool.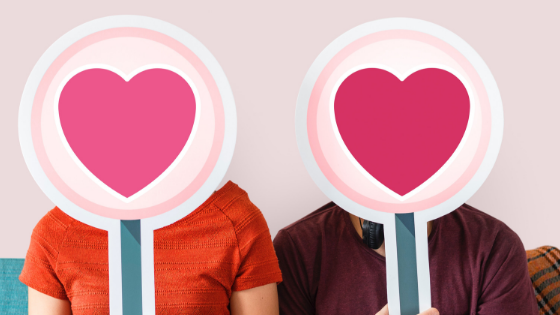 Once you have already chosen the one you think is a good match, start by sending a customized message. This will give you 10x success in dating compared to sending generic messages. You can mix it up with humor to make the conversation fun.
Meet Ukrainian singles now!
If you felt like you have already met your Ukrainian partner, then you may start planning for the meetup. Make sure you are on the same page before you spend a lot of money on tickets and accommodation.
If you don't want to go home broke and lonely, you must decide whether meeting her is worth your time and feelings or not. Constant communication is the only way to keep the excitement while waiting for the day of the meetup.
Just be positive!