Ukraine Dating Tips: Meeting Ukrainian Singles for the First Time
Regardless of age, culture, or social status, we are programmed to look for our "forever." However, if love is nowhere to be found up to today, maybe you're looking at the wrong place. Perhaps you are destined to meet a Ukrainian love. If you are emotionally prepared to meet your borderless romance, this article can help. Get dating Ukraine tips and inspirations when you read this piece by heart.
1. Offline Ukraine Dating Tips
The definition of success for Ukrainian women means being a loving housewife and mom to her children; they are willing to sacrifice their career for their family. Despite this, they are sincere, witty, confident, and beautiful. Before finding your dream Ukrainian woman, give our Ukraine dating tips a quick study to guarantee success in love.
How to Meet Ukraine Women
Use an Agency
If you want to meet your dream Ukrainian girl, our dating tips in Ukraine will have to be hiring a dating agency. Although many dating agencies hire models or actresses to communicate and date Western men, there are still a few genuine ones. And though these agencies hire models and actresses, few of them are willing to date you should they find you lovable. You just have to weed out the fake to meet the authentic.
Go to Closest Ukrainian Community
If you want to meet and converse with a Ukrainian woman physically, part of our dating in Ukraine tips: visit The "Big Apple" or the "City That Never Sleeps." New York has a vast Ukrainian community. They are at the East Village in Manhattan. Other states that house many warmhearted and lovely Ukrainian women are Pennsylvania, California, New Jersey, Ohio, and Illinois. However, if you want to meet Ukrainian women and understand their culture more profoundly, visiting the country will be the best move.
Visit Ukraine as a Tourist
To meet the Ukrainian woman of your dreams, perhaps it is best to go on a Ukraine tour for tourists and expats. This country is full of lovely women who are actively searching for their one true love. If it is your first time visiting Ukraine, we suggest you visit its largest city if you would like to meet women who can fluently converse with you. The women in Ukraine's largest cities are more adept and confident in speaking English. This notion is not to say, though, that Ukrainian women do not speak English altogether. They can understand and communicate in English, but many hesitate to use the language, worrying about being grammatically incorrect. However, if you have already connected with a fine Ukrainian woman online, you will visit her regardless of location.
If you plan to find your ideal woman while in Ukraine, we prepared the three best cities to meet them. Read on these location-specific Ukraine dating tips for your easy guide.
Kyiv
Kyiv is the capital city of Ukraine. Many Ukrainian women flock here to get a better opportunity, education, and work-wise. As such, there is a sheer quantity of confident and lovely Ukrainian women in Kyiv. If nightlife is your thing, generally, Ukraine is not the best place for it. But, there are still significantly fun places to meet them at night; try Sky Bar or Buddha Bar. During the day, expect them to take you to architecturally beautiful sites such as St. Sofia or St. Michael cathedrals. And if you want to try their cuisine, one Ukrainian dating tip is to go to a fine restaurant called Puzata Hata.
Lviv
If you prefer the slightly more reserved Ukrainians, women in Lviv are the way to go. The city is a quintessence of Ukrainian culture, and this goes without saying that this city is very patriotic. One Ukrainian dating tip is to familiarize yourself with their politics, literature, and art. Due to their laid-back and conservative personalities, you are to take the lead when dating Lviv women. No matter how long she lives in the city, you have to initiate and take her to its best places. One Ukraine dating tip is to take her to Baczewski Restaurant or learn their culture when you go to Shevchenkivskyi Hai Park Museum. If you plan to find your future wife in Lviv, you will have to extend your one-week trip to a month as women here are more modest and conservative.
Odessa
If you prefer adventurous and cheerful Ukrainian women, you can find these women in Odessa. It is a charming city in Southern Ukraine, abounding with beaches, shopping centers, and garden parks. Compared to Kyiv, the nightlife in Odessa is very vibrant. So, if you want to dance your heart out, Odessa will be the ideal city. The Itaka Beach Club is the best place to experience a fun party. Another Ukraine dating tip is to visit Vrissaki Beach Hotel to find real attractive Ukrainian women. However, if you are a morning person, the Lazheron beach in Arcadia or Riviera Shopping City is always a great place to stay and find Ukrainian women.

How to Meet Ukraine Men
Now that we helped men find their dream girl, it's now your turn, ladies, to find your dream Ukrainian man.
If you are tired of getting heartbroken over and over, it may be a great idea to find love in a different environment; one that does not share your culture. While there are many kindhearted men out there, nothing beats the handsome, honest, and strong alpha males in Ukraine. Should you be willing to try love from a new view, take a peep at our Ukraine dating tips to know how and where to meet them.
Join a Local Club and Attend Meetup Events
There is an organization called Internations that gathers around expatriate communities all over the world. If you happen to be in New York, Internations will set a schedule to meet fellow Ukrainian nationals in the city. If meeting a Ukrainian man is your topmost priority today, connecting with them via the association will increase your chance of finding your Ukrainian dream man.
Visit Ukraine
If you are reading this during the pandemic, it may not be a great time to visit Ukraine — with all the travel bans. But once the world heals from this virus, visiting Ukraine will be our top dating Ukraine tip. Meeting the man in person, talking to him, learning his visual cues, and seeing him in his world are more enjoyable. Plus, the occasional flirting is fun when done in person. Like the previously mentioned dating tips in Ukraine, cities such as Kyiv, Lviv, and Odessa are the best places to meet your Ukrainian man.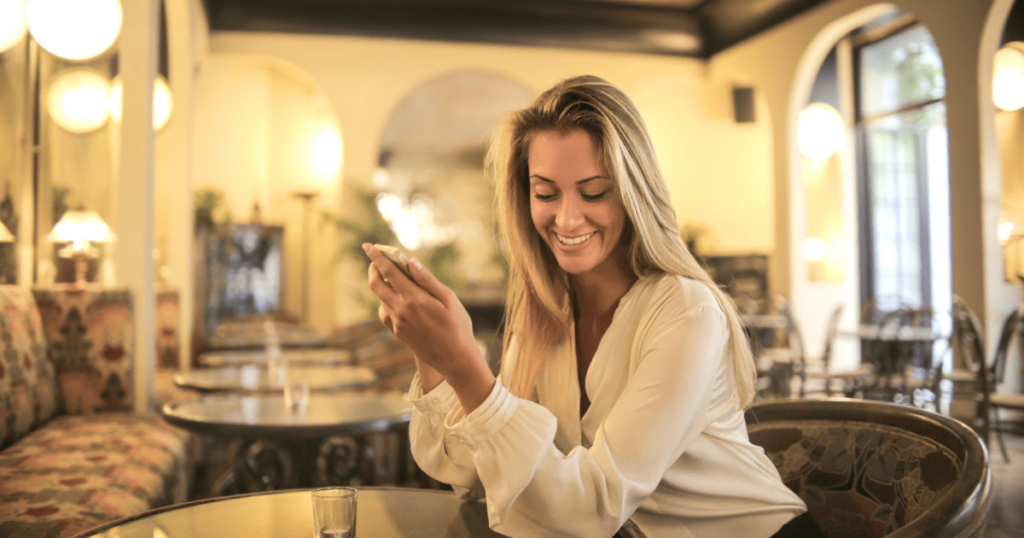 2. Online Ukraine Dating Tips
How to Meet Ukraine Singles
Whether you are a lady or a gentleman, at your deepest core, you must be like Elizabeth from Pride and Prejudice, looking for the "deepest love that induces you into matrimony." That you will not give in to marriage until you meet one. Even if you are ready to find that kind of love or are just trying to test the waters after, probably, a heartache, trying the fair game of online dating will be our dating in Ukraine tip.
While many Ukrainian online dating apps can help you find your love, nothing matches the perfect compatibility algorithm that TrulyRussian can give. TrulyRussian is an online dating website that allows men and women to find and connect with their potential love partners. The platform offers a variety of free product offers, which increases your chance of meeting "the one." Its innovative compatibility calculator, on top of its safety features, makes TrulyRussian the best site there is.
Ukraine Dating Scams & Prevention Tips
In every successful love story of cross-cultural romance, there is always an unmentioned account of chancing up scammers. The unfortunate circumstance of losing money is messy but falling in love with a scammer is unimaginable. To prevent this poor scenario, we gathered our top Ukraine dating tips to avoid being scammed.
What you see is not always what you get in online dating. If a supermodel's photo pings your inbox, it's a smart move to run its profile on google image.
Be wary if your online date professes love after a few days or weeks of communicating.
Don't do intimate acts virtually, as your potential "other half" might be secretly filming you while doing it. If this happens, they might extort you for the videos of photos they took.
Not everything they tell you is true, so don't fall into the trap way too quickly, especially if the story is like a knockout from a soap opera. Our Ukraine dating tip? Some scammers tell you their job is demanding to convince you they are unavailable for a meet-up.
Never disclose any personal information about you, especially the details that connect to your bank account.

If you feel like your virtual mate is likely a scammer, our dating in Ukraine tips will stop communicating with them altogether. If you happen to send them money, contact your bank and report their accounts. This way, you take down one scammer away and help another person from being scammed.
Despite the variety of dating Ukraine tips available, the best one will always be this: be yourself. Good luck with your pursuit of love!