Belarus Dating Scams You Should Definitely Watch Out For
Since the emergence of the internet, the online dating industry has moved to set a new norm in the way we find our soulmates online. And to a great extent, it has been an incredibly fascinating adventure for many who have been successful at it. However, looking for your soulmate online is also primarily a risky adventure, especially if they are the ones to contact you first. That's why if you're dating in Belarus or any other country, you have to be well acquainted with Belarus dating scams and tactics not only to protect yourself but your wallet as well.
Belarusian adults regularly admit they have used or are using a Belarus dating site or app. And a majority of online Belarus dating site users say their overall experience was positive. Still, some other users have complained about being scammed by women, particularly younger women (or supposed younger women) who have one or two excuses to collect money from the other user.
Apart from these, there have been reports of women being harassed or sent manipulative messages on these platforms by men.
So, if you plan to take a chance at love through a dating site, here are a few types of Belarus dating site scams. Learning about them will help you make the right decisions.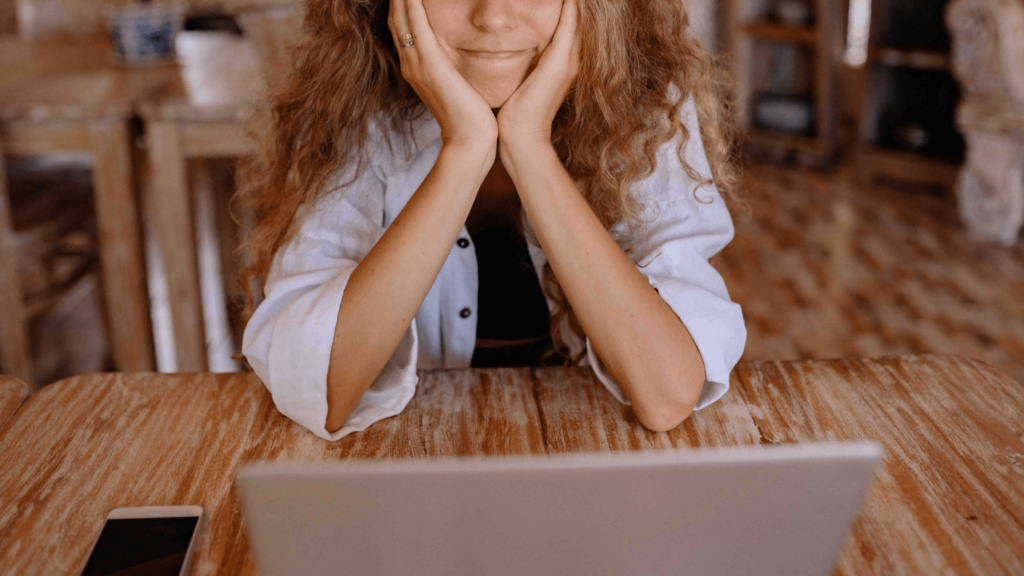 Most Common Online Dating Scams and How to Avoid Them
Instant Lover
Romantic scamming is top-ranking among the different types of online dating scams. Here's the trend – A cybercriminal "falls quickly in love" with their victim and then suddenly has "monetary issues."
These Belarusian scammers always have things "going wrong." They either have a broken leg or a faulty computer. They are usually fast in asking for money.
These scammers usually take advantage of online dating site users who are desperately looking for a romantic partner through dating sites. They pretend to be prospective partners and play on sensitive triggers to get you to give them money, gifts, or your details. Also, they typically create false online dating profiles to lure you in. They use fictional names or falsely take on the names of real, trusted people such as aid workers or professionals working abroad.
The figures for online dating scams through this medium is quite unbelievable. As indicated by Russian TV, Australian men alone send $25 million yearly to scammers from Russia.

Voice and Text Only Users
Even unprofessional scammers can still be persuasive. Belarusian scammers usually send emails with pictures, videos, and are good conservationists, whenever you react to their profile. Meanwhile, such persons hardly have social networks/profiles. They mostly use odd phone numbers, always complain of a blocked bank account to give you foreign accounts that won't be traceable. They usually send messages through emails, send texts, or call but definitely not video calls because their computer is broken. These are considerable pointers to being fake and frauds.
Money-making scheme
A good number of scammers use online dating sites to make money. They know and understand the online scam language, making it quite challenging to see if they are scams or not. Their profiles are not so evidently fake as they can provide reliable photos and even do video calls or chat online. These scammers, mostly females, check out almost all your doubts about scamming because they write messages, do video calls, and even go on dates. But they are most particular about the money they want to get from you.
Marriage Money-making Scheme
Marriage organizations are another familiar scheme. They are always looking for serious relationships or a serious lifelong partner. The pseudo organization collects real pictures of women/men from the internet. But have an interpreter ("a moderately aged lady/guy with a charming voice") who does all the talking with the person. First, they demand money to cover "necessities" that come at the texting stage of the process. After changing to voice, more money is requested.
On many occasions, scammers prey on online dating site users that are not curious enough to do some form of background checks on whomever they chat with.
So, are all Belarus dating site scams? Although many unlucky online dating site users may feel otherwise, not all Belarus dating sites are scam-prone. Some of these sites have stricter registration procedures that make it difficult for scammers to scale through the registration phase. Below are some practical steps you can take to not be another victim of an online scam in Belarus.
Recommended Reading: How to Spot and Avoid Russian Dating Scams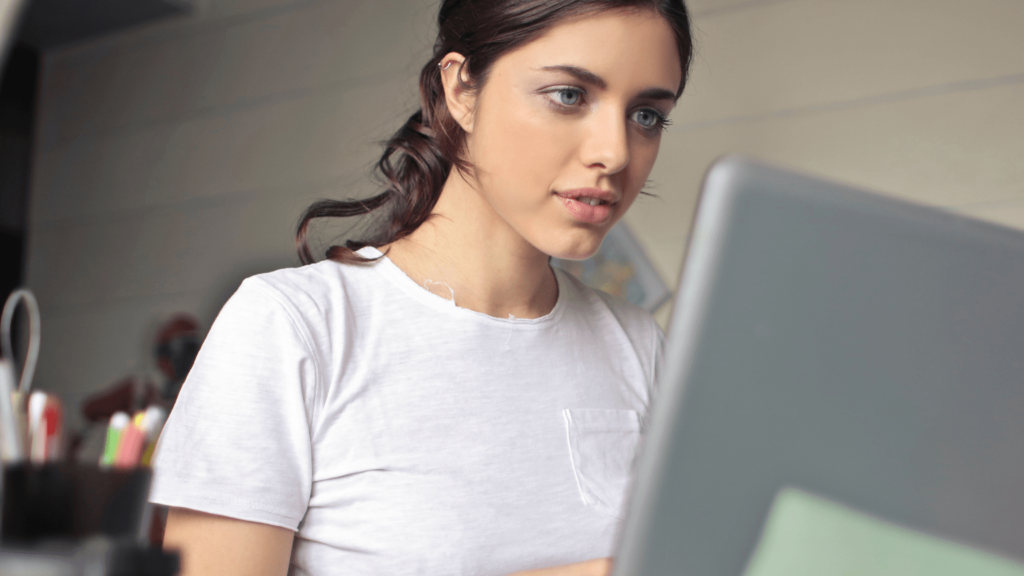 5 tips for avoiding dating scams in Belarus
Millions of people turn to online dating apps or social networking sites to meet someone new. But instead of finding users who want them too, many sometimes find scammers trying to outwit them into sending money.
Nonetheless, there are millions of singles online in Belarus, exploring online dating sites and looking for love, companionship, and long-term relationships – many of which have been successful too. Apart from spotting a scammer, you need to know some important things to do when dating a Belarusian single.
There are stories of how people met their wives or husbands through online Belarus dating. The key to this is being very proactive and staying on top of situations with the other person at all times. Besides these, adopt the following tricks.
1. Check their profile picture
Scammers usually use good-looking people's pictures they download/steal from social media or search engines. They then use them to impersonate. They typically use modelesque hunk/girly images online. The first thing you want to do is check their profile picture—preferably BEFORE you go wandering in a private chat. Download the picture, and do an image search of the photo downloaded on Google or TinEye to be sure it's not a picture of another person. If you see the picture being used on social media under a different name, t's a fake account.
2. Verify phone numbers
A lot of fraudsters are locals. However, they use odd-looking phone numbers to deceive their potential prey. While the area code may be genuinely from Belarus, don't trust the caller when the next three numbers start from "+375 or +371". You will be charged between $15 and $30 for each answered call. Your contact list and financial data will be immediately stolen from your telephone as such numbers are not linked with an actual person or company. (Identity Theft Resource Centre)
3. Be wary of bad communication skills;
If a user's first message sounds cliché and out of context or they seldom ask questions about you but speak only about themselves, you have enough reasons to cut off communication or show a lack of interest.
Another thing to watch out for is their English language proficiency or accent. Genuine users mostly have fairly decent English proficiency. So, if a user can't piece together an understandable sentence at all, such a person is most likely a scammer. While it is one thing to have a strange accent, it is another to have no command of the English language. It is very typical to be doubtful at this point.
4. They have little to no presence online
You can conclude a user is an online dating scam if they have no Facebook/Twitter/Instagram account. Who opens a dating site account and doesn't have other social media handles in this era? There's no single trace of their footprints at all online, but they are quick to exchange emails with you. The truth is, no one uses email to chat these days. Only scammers do. In such situations, if you suggest calling on Skype or another video messenger app, it is always, "my camera is broken" or "I can't talk because I am in a noisy place."
5. Too many inconsistencies and excuses to collect money
Scammers' stories are always full of inconsistencies. Since they scam other users simultaneously, they hardly have ample time to fact-check messages. Also, they always give excuses about breaking things, someone falling ill or dying. Then, they turn that into an avenue to extract money from you. Money happens always to solve all their challenges.
One sure sign you have been communicating with an online scammer is if they always have issues with your credit or utility provider. They neither have bank accounts nor have access to open one. Instead, they give different unusual reasons. Belarus dating scams use money transfer systems like Western Union. That way, you will not be able to trace the recipient of any money you transfer to them.

Reporting Online Dating Scams in Belarus
Understanding how to report online dating scams can be empowering. Ordinarily, victims who report scams feel liberated after reporting to the proper authorities. Although dating site owners and security personnel may not be able to assist with their conditions, these reports help to keep other individuals from becoming victims.
After reporting an online dating scam, your financial organization will work with you on the different steps you can take to ensure you, your friends and your family are safe.
Implications of Online Dating Scams in Belarus
Falling victim to a Belarus dating scams may harm an individuals' mental wellbeing, self-esteem, and association with others. The fear of victimization is equally another factor. Victims also begin to worry and forcefully develop maladaptive coping tactics.
In all, finding love online has been a miracle for many, especially in a generation where most people spend hours on their mobile gadgets and computers. Adopt the tips we have shared. We'd love to hear your success story.