How to Describe Yourself on a Dating Site Profile
Nowadays, the pandemic has made it challenging to find a suitable partner. Thankfully, online dating has made it possible for you to start your quest to find your match.
However, you may encounter ups and downs in creating a profile that attracts potential matches. To help you, here are some of the tips to describe yourself on a dating site. 
Tips on How to Describe Yourself on a Dating Site
1. Come up with a good headline
Attract the attention of fellow dating app users by writing the most eye-catching headline. It's the first thing users will notice when browsing dating profiles, so make it count!
Make sure you get to have an unforgettable first impression with your headline. Here are some examples you can try:
"I'm a mystery you'll want to unravel!"
Build some mystery around your profile! It's one way to grab interest and entice people to get to know you. This example can be your headline to attract the perfect someone for you.
"Let's play a game. Come and find the missing piece of your puzzle."
Be subtle and give hints when creating and writing your headline. If you want to let them know that you are an adventurous and playful person, this headline will undoubtedly up your game.
2. Be genuine and honest
Finding genuine love needs to start in yourself. An online dating profile serves as your mini-biography—it should be as truthful to you as possible.
Remember, just be yourself! Your profile will speak as to what kind of person you are for those who come across it. When you're honest, you're sure to find a genuine match.
3. Add your interests and hobbies
What are you interested in? What do you do in your free time?
If you have quite a few, make sure to write those that highlight who you are as a person. It will definitely attract matches from those who have the same interests or hobbies as you!
4. Choose the best words to describe yourself
An empty dating profile will drive away the possibilities of you finding a love match — and you don't want that to happen.
Choosing the right words in writing your profile is key. Here are some examples you can use in writing your profile:
"Physically fit"
Let people know you are keen on keeping fit and healthy.
"Ambitious and passionate"
Enticing potential matches can be tricky when you only have the chance to do it in your profile. Captivate them with these words! It will hint that you are career-oriented and goal-oriented—an attractive quality to have in a partner.
Also, romance should be a foundation in wooing someone. Make sure to show that you are a romantic type of person to attract those who want to be swept off their feet.
"Optimistic and funny"
Having a positive way of life is an admirable trait to have. After all, laughter is the best medicine! If you are the type of person who loves to make people laugh, use "funny" as a word to describe yourself.
"Thoughtful and sincere"
Writing these words in your profile to describe yourself will attract your ideal partner. People tend to want someone they can lean on when things get rough. Having a relationship with someone thoughtful and sincere will surely be warm.
"Outgoing and sweet"
Going with the flow can give relationships a thrill. Being outgoing will define you as an adventurous person and will give spice to your dating journey.
Also, being sweet is a soft ray of sunshine that will win dates over. It's a chance for you to use these words in your dating profile to begin your journey in finding love online.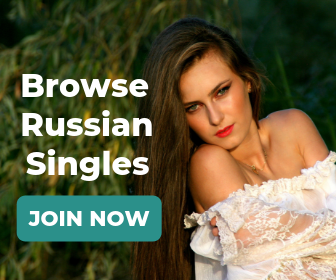 Describe yourself on a dating site — the right way
Creating an attractive dating profile will bring you a step closer to finding love. Update your profile from time to time with the recent changes in your life. Also, be aware of giving out too much information. Nonetheless, just be yourself. 
Want to further spruce up your dating profile? Make sure to choose the right photos, too.
Give these tips a try and build the best dating profile quickly and smoothly. All the best!