Speed Dating 101 in Saint Petersburg, Russia
Speed dating is one of the exciting things about the dating landscape. Want to try it out in Saint Petersburg, Russia? This guide will help you navigate through speed dating in the city, along with tips on where you can go on speed dates and how you can have a memorable experience.
But first, what is speed dating?
By definition, speed dating is an organized social activity where singles gather to date in extremely limited time.
Speed dating is essentially like any other dating event. However, instead of leaving it to the participants to approach who interests them, organizers plan the interplay so that each participant gets to converse with everyone. The structured interaction allows participants to access the whole pool, skip awkward introductions, and just dive right to dating!
This unique take on dating is popular in Saint Petersburg because it enables singles to squeeze in dates between busy schedules. Within minutes, they can meet people around the same age group with similar preferences and intentions to find a romantic partner.
In turn, speed dating boosts people's chances of finding ideal matches that could potentially end up in serious relationships — or even marriage.
Speed dating events in Saint Petersburg, Russia are usually set up by professional organizers or matchmakers who promote them via ads. They will specify where and when the event will happen and who can join. They will also give specifications such as required gender and age for the participants. To enter, you will have to register first.
A speed dating event typically accommodates 40 people, with 20 men and 20 women respectively. There are larger gatherings as well. The organizers plan the proportionate number of men and women so the participants make exact pairs. During the event, there will be tables set up for two. You will then be seated and rotated every few minutes — usually five — so you all get to meet and "date" each other.
You can imagine how promising speed dating is. It's the only kind of excursion that can guarantee 20 dates in under two hours!
Speed dating in Saint Petersburg, Russia is time-efficient and promising. It is the gathering of choice for confident, secure, and resolved singles ready to make a change in their personal lives.
Where to Go on Speed Dates in Saint Petersburg, Russia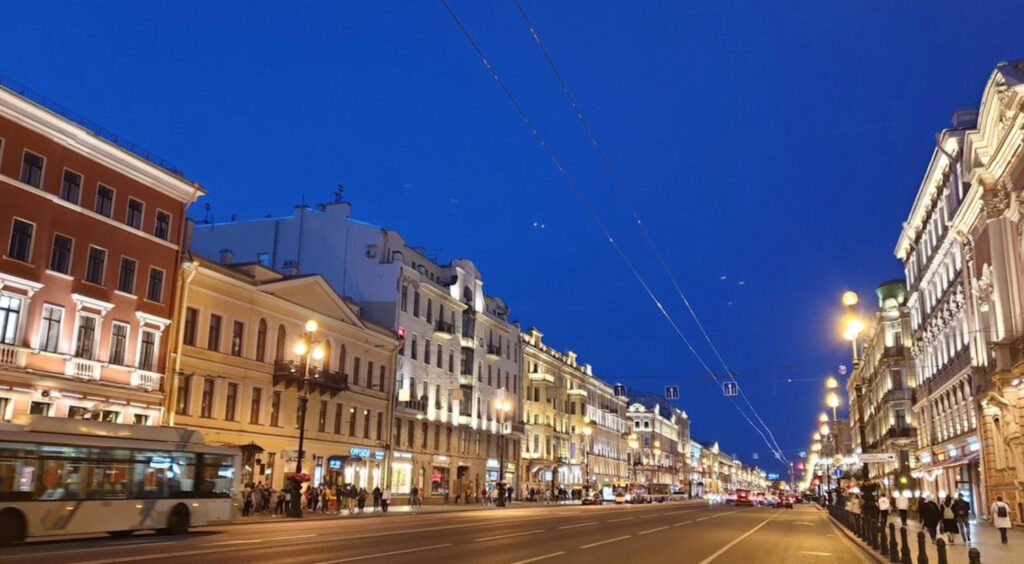 Saint Petersburg is a beautiful city. Surrounded by clear waters and majestic architecture, people fondly call it the Venice of Russia. It's full of romantic sceneries that draw the young and the travelers. The crowds, though, aren't as overwhelming as in Moscow.
Life in Saint Petersburg is delightfully paced, adequately supporting a rich social life.
If you aren't in the city yet, find Russians online to make friends with, so more people can invite you to social gatherings, matchmaking, and speed dating events. Registering for a popular dating app in Russia in advance is also a good idea. Organizers often advertise speed dating events on these platforms to entice participants.
When you come to Saint Petersburg, arrange for accommodations that are situated in practical areas. Nevsky Prospect, Dumskaya, and Rubinstein Street are the best places for speed dating in Saint Petersburg, Russia.
Let's get to know these destinations to meet Russian singles:
1. Nevsky Prospect
Nevsky Prospect is packed with historical sights, cafes, bars, and hotels that hold get-togethers and speed dating events.
2. Dumskaya
Dumskaya, like Nevsky Prospect, also attracts lots of foreigners, tourists, and young locals who are interested in meeting different people from all walks of life. The nightlife here is fantastic! Wild parties are apparently normal at Dumskaya, so you will really enjoy it here if you like crowds, alcoholic drinks, and loud music.
The busy Dumskaya is the place to be for all kinds of dating events. Poison, Soul Kitchen, Cube bar, Lomonosov club, and Apotheke bar are some of the go-to establishments for dating in the area.
3. Rubinstein Street
Rubinstein Street is famous for its elegant vibe. It is home to jaw-dropping theatres, classy restaurants, and sophisticated cafes. Vinostudia, Gyrlyanda Steaks & Wine, 48 Chairs, Geografiya, and Rubinstein Cafe are just some of the 50 romantic places on the street that constantly host events.
Rubinstein Street naturally gives out a warm, inviting, sexy ambiance perfect for dates that you or organizers put together.
Bonus: Odessa
Odessa is near Saint Petersburg, so you might want to travel a little to experience various dating events.
Odessa is a great destination, especially around Valentine's Day. The Cinema City and Planeta Kino Imax cinemas usually arrange romantic movies to celebrate the love-filled day. Last year, the National Science Library (yes, the library!) held dating events, including speed dating. Even the Odessa Zoo put up romantic events.
Tips to Have a Good Speed Dating Experience in Saint Petersburg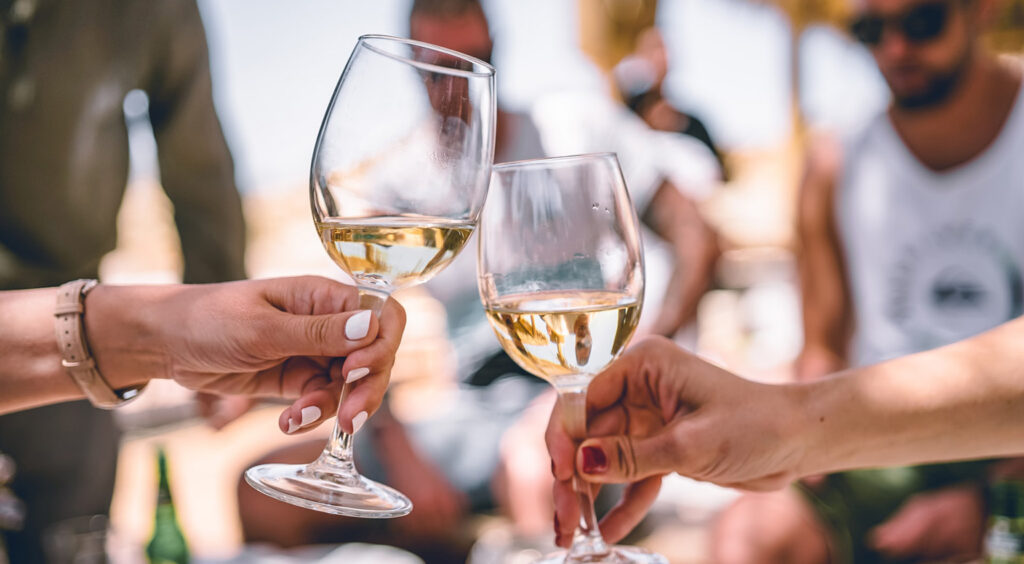 For a speed dating experience that's one for the books, preparation is key. Equip yourself with these tips for a guaranteed enjoyable experience — both for you and your soon-to-be date.
1. Put effort into your appearance
Speed dating only allows you a few minutes to impress your date, so physical appearance is essential. Beauty is subjective, but everybody does love a hygienic person.
Secure a good first impression by wearing neat clothes and accessories. Russians go on dates dressed up. Women go in high heels and men in a nice jacket.
At the same time, let your outfit show your personality, too! It will set you apart from all the other people and will make you memorable.
2. Be genuine
The goal is to be unique. The ultimate dream is to find your perfect match!
But while you are looking out for the most suited for you, it doesn't hurt to attract many to maximize your opportunity. After all, five minutes is just the preview of a whole love story waiting to unfold.
3. Get a good grip on the dating culture in Saint Petersburg
Russians are generally serious when it comes to dating and marriage. They go out not just to have fun and gain experience but also to find potential lifelong partners.
Russians are loyal but are wise in choosing who to pledge their commitment to. They will move on if they do not find this security.
When speed dating in Saint Petersburg, Russia, refrain from asking your dates questions like "Why are you single?" or "What happened in your past relationships?" It is natural to be curious about people's histories, but a five-minute first date is definitely not the right time to be this soliciting. It will sound pushy and intrusive.
Instead, steer the conversation to light topics like what they love about Saint Petersburg, their most memorable childhood experience, what they like to do in their free time, and the like. These kinds of questions will put your dates in a bright mood. It is also a pleasant way to get to know them.
4. Remember Russia's central values
Most singles in Saint Petersburg follow through with traditional gender roles because they center their life on the family. So, they tend to assign functions in the household. In Russia, femininity is still strongly connected to a caring personality, while masculinity is to protectiveness and leadership.
Although, this does not mean that the Russians are not progressive people. They are versatile and adapt when appropriate. They are in no way gender-biased or against equality. So, be careful of mistaking their devotion as backward. Their conservativeness is a core value intrinsic to the Russians.
If you appreciate long-standing principles, don't hesitate to express them to your dates in Saint Petersburg. You'll be more likely to share the same values with its people.
If you have different virtues, don't worry — singles in Saint Petersburg pay due to other cultures. In fact, the young people of the city, mostly women, are known to be drawn to foreigners.
5. Practice chivalry
Russians are grand when it comes to courting and dating. The most important quality of Russian men is chivalry. Thus, the women expect males to open doors for them, pull out their chairs, bring them gifts, offer them drinks, pay the bills, help her to her coat, and the like.
The women, in return, are expected to behave ladylike. Women in Saint Petersburg speak politely, respectfully, and graciously.
Make sure to socialize this way as it is the norm. Unless otherwise requested by your date, avoid being racy when speed dating in Saint Petersburg, Russia.
Bonus Tip: Giving women long-stemmed red roses isn't just for special occasions. Russian men do give them on every date. Just remember to avoid giving blooms in even numbers or in yellow color.
6. Take advantage of online dating
In addition to onsite speed dating and matchmaking events, video speed dating is also gaining popularity in Russia.
These are great options that you should definitely try considering the ongoing COVID-19 crisis. Online dating sites and matchmaking and speed dating events over the internet give an excellent opportunity for busy singles to make the most of their available time for love and romance to grow.
An online dating service can set up several dates will give users a few minutes to "date" each. They will also have the participants answer a few questionnaires about them and their preferences, so the service can match them up according to compatibility.
Employing the services of love experts will double — if not triple — your chances of exploring a large portion of the Saint Petersburg dating pool.

Excited to try out speed dating in Saint Petersburg, Russia?
Speed dating in Saint Petersburg, Russia is a world all on its own. Plunge into the adventure. Because not all special moments happen in slow motion — sometimes, it hits like lightning.
Read on and learn more about the dating landscape in Saint Petersburg, Russia.